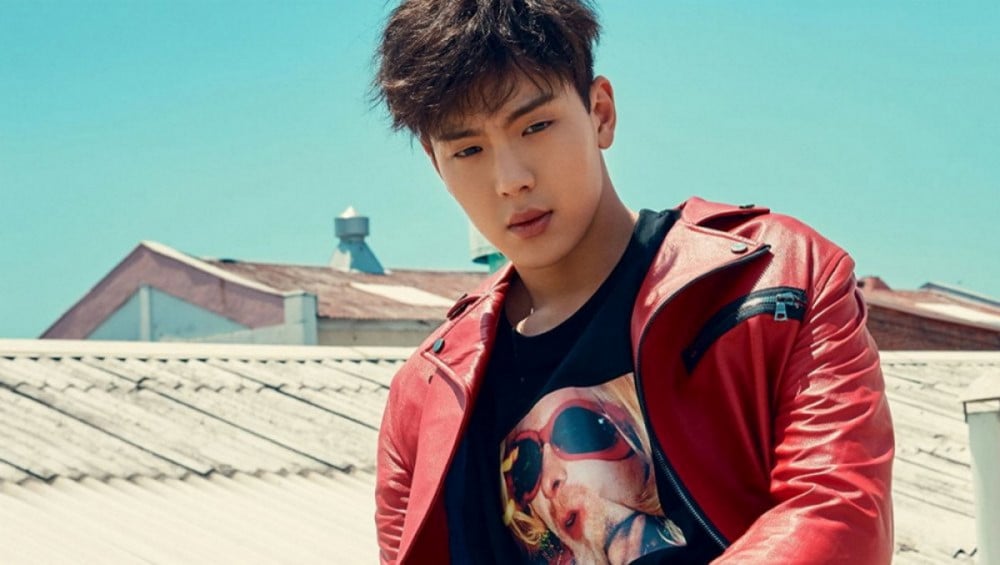 MONSTA X' Shownu has announced his coming military enlistment.

On July 10, Shownu personally told MONSTA X fans Monbebe that he would be enlisting for his mandatory military service on July 22. He left the following letter on the group's official fan cafe:


"Hello, have you all been well?

This is MONSTA X's Shownu.

I will be taking a brief hiatus starting July 22 as I fulfill my duty to the nation. It feels like I just debuted, but now it's already time to serve in the military.

I've worked hard up until now, and it's been both fun and tiring. I've spent a lot of meaningful time with my members and our fans. During that time, the support and love I received from our fans isn't something that people can so easily give to each other. I think I thought it was natural, but I realized that isn't the case. Thank you for letting me experience so many things with MONSTA X.

I'll do my best to repay you for all of the love, and MONSTA X and I will continue to have great times together. Thank you so much for letting me realize that every day is a day I can live anew. The life I live now. The path I chose might have been worse than my previous path, or it could have been better, or it could have been just ridiculous, but I just don't know.

I'm just thankful, appreciative, full of love, a bit upset, and sad. Doesn't it end up as happiness if all these emotions are felt equally?

I think I'm just a happy person regardless of the kind of life I have. I guess I'm also kind of nervous talking about my life like this.

Anyway, thank you, and always be happy and healthy.

Ending a letter suddenly is just my style.

Love you always.

Yes, I love you all, and I'll see you soon."


Shownu is the first MONSTA X member to enlist for his military duties.