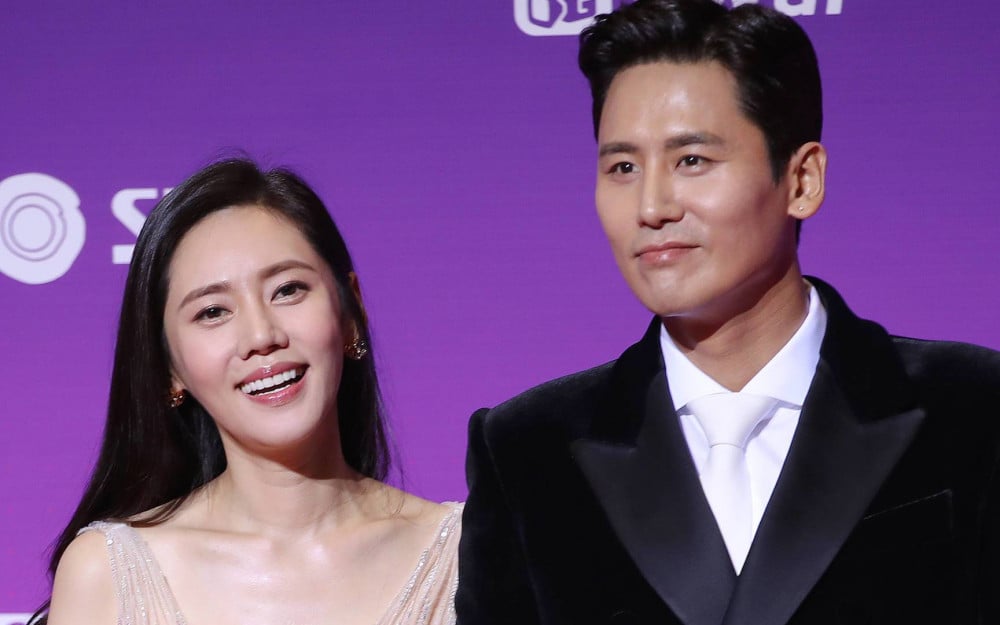 Actress Choo Ja Hyun's husband Yu Xiaoguang shocked Korean netizens as he was embroiled in a cheating controversy.

On July 15, Chinese media outlet Sohu Entertainment reported that Chinese actor Yu Xiaoguang had been spotted with a woman sitting on his lap in a car as he made his way back from a late-night drinking party. The allegations are shocking as he and his wife Choo Ja Hyun have a reputation as a dedicated couple with a good relationship.

His label BH Entertainment confirmed the man in the photo was Yu Xiaoguang but denied the rumors of cheating. BH Entertainment stated, "It happened when he was returning home after meeting with his acquaintances this past May. Those who appear in the video are close acquaintances with the director who also travels with their family. No matter how close an acquaintance is, he'll be paying attention to actions that could cause misunderstanding."

However, this is not the first time Yu Xiaoguang has been caught up in cheating allegations. Back in October of 2017, he came under fire for holding hands with a woman who was not his wife during late-night hours. At the time, the actor explained, "We've been friends for twelve years, and we're college alumni. I had a meal with other friends for the first time in a while, and we held hands as a meaning of friendship."

The two celebrities also made a statement through the agency that "As many people care about Woo Hyo Kwang and Choo Ja Hyun, they'll be more careful about their future actions as not to let such a happening occur and spread again."

Korean netizens were shocked as there have been many fans of the two celebrities who have transcended national boundaries and formed their love. As much love as they have received, many Korean netizens are hoping that they resolve their family issues on their own.
One netizen wrote in an online community, "I think people would make things worse if they tell her to divorce him when she already clearly expressed that she wants to resolve things on their own. I think they want to let this pass quietly so we should think about making an issue of this."
Other netizens joined the online community to leave their two cents on this matter. They commented, "I agree, it's their personal private manner," "I just wish she would be happy," "I think a lot of Korean netizens were disappointed because of the love that Yu Xiaoguang and Choo Ja Hyun showed on TV," "I think a lot of Korean fans feel betrayed at Yu Xiaoguang at this point," "Yeah, it's none of our business. It's their family issue," "I just wish that Choo Ja Hyun is happy and not suffering through this if he is cheating on her," "I'm just really disappointed because I was a big fan of theirs when they appeared on the show 'Same Bed, Different Dreams 2: You Are My Destiny," and "I think her fans are just worried about her and are really disappointed."