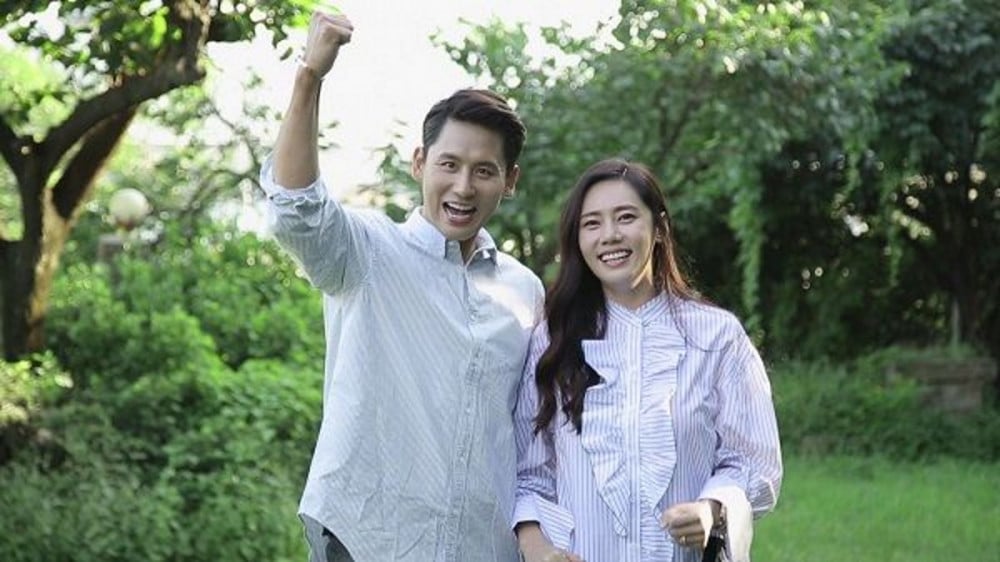 Actress Choo Ja Hyun's husband Woo Hyo Kwang is embroiled in a cheating controversy.

On July 15, Chinese media outlet Sohu Entertainment reported that Chinese actor Woo Hyo Kwang had been spotted with a woman sitting on his lap in a car as he made his way back from a late night drinking party. The allegations are shocking as he and his wife Choo Ja Hyun have a reputation as a dedicated couple with a good relationship.

His label BH Entertainment confirmed it was indeed Woo Hyo Kwang, but denied the rumors of cheating. BH Entertainment stated, "It happened when he was returning home after meeting with his acquaintances this past May. Those who appear in the video are close acquaintances with the director who also travels with their family. No matter how close an acquaintance, he'll be paying attention to actions that could cause misunderstanding. As many people care about Woo Hyo Kwang and Choo Ja Hyun, they'll be more careful about their future actions."

This isn't the first time Woo Hyo Kwang has been caught up in cheating allegations, however. In October of 2017, he came under fire for holding hands with a woman who was not his wife during late night hours. At the time, the actor explained, "We've been friends for 12 years, and we're college alumni. I had a meal with other friends for the first time in a while, and we held hands as a meaning of friendship."

What are your thoughts on the controversy?