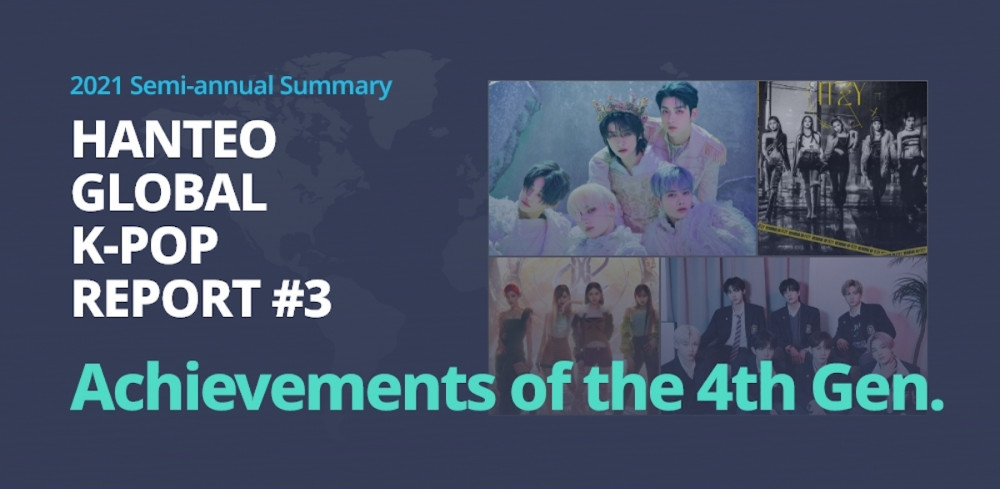 On July 21, Hanteo News published its "HANTEO GLOBAL K-POP REPORT: 2021 Semi-annual Summary #3", highlighting some the best performing 4th generation K-Pop artists in areas including album sales, digital sales, social growth, and more within the first half of 2021.
First, Hanteo reported that 4th generation artists took up approximately 25.80% of the total album sales recorded in the first half of 2021, from January 1 through June 20.
While 3rd generation leaders including BTS, EXO, Seventeen, NCT Dream, and BLACKPINK contributed to the overwhelming 74% of total album sales from the first half of 2021, 4th generation artists also showcased their potential for growth. Among the 4th generation artists, TOMORROW x TOGETHER sold the highest number of albums at 722,502 copies, while ENHYPEN followed behind in second with 488,762 copies, and ATEEZ came in third with 420,159 copies total.
Among 4th generation female groups, ITZY sold a total of 239,065 copies in 2021 thus far, while (G)I-DLE sold 162,393 copies.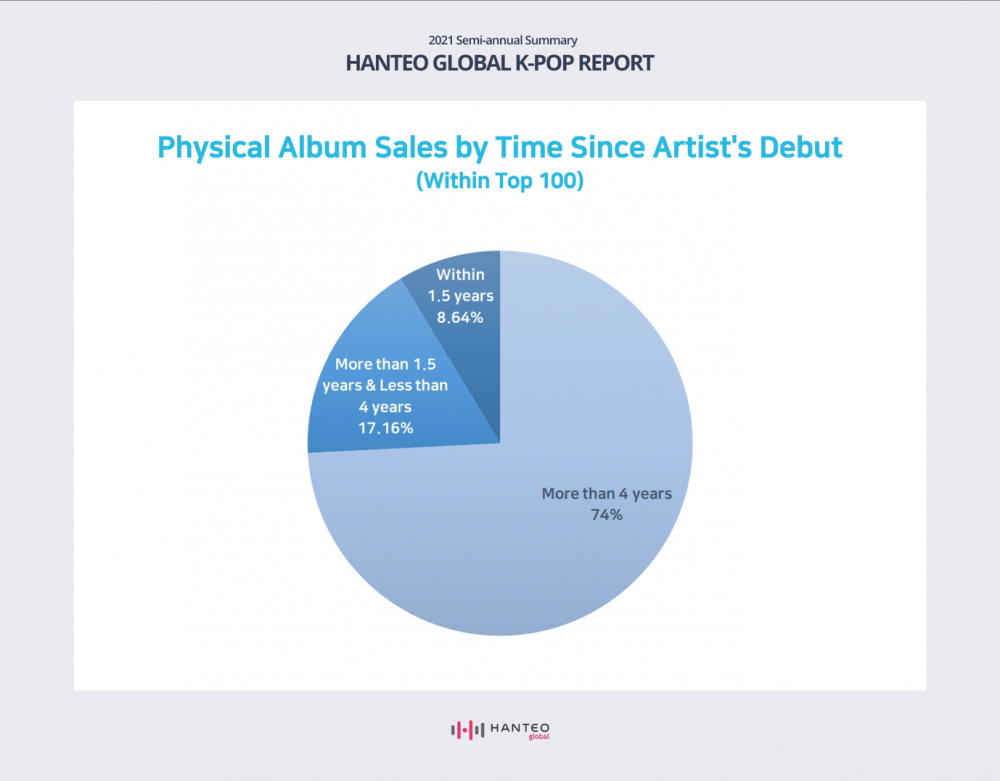 Next, Hanteo recognized 4th generation K-Pop groups aespa, STAYC, and ITZY as the top 3 female artists who debuted within the last 3 years and stood out in the digital streaming market.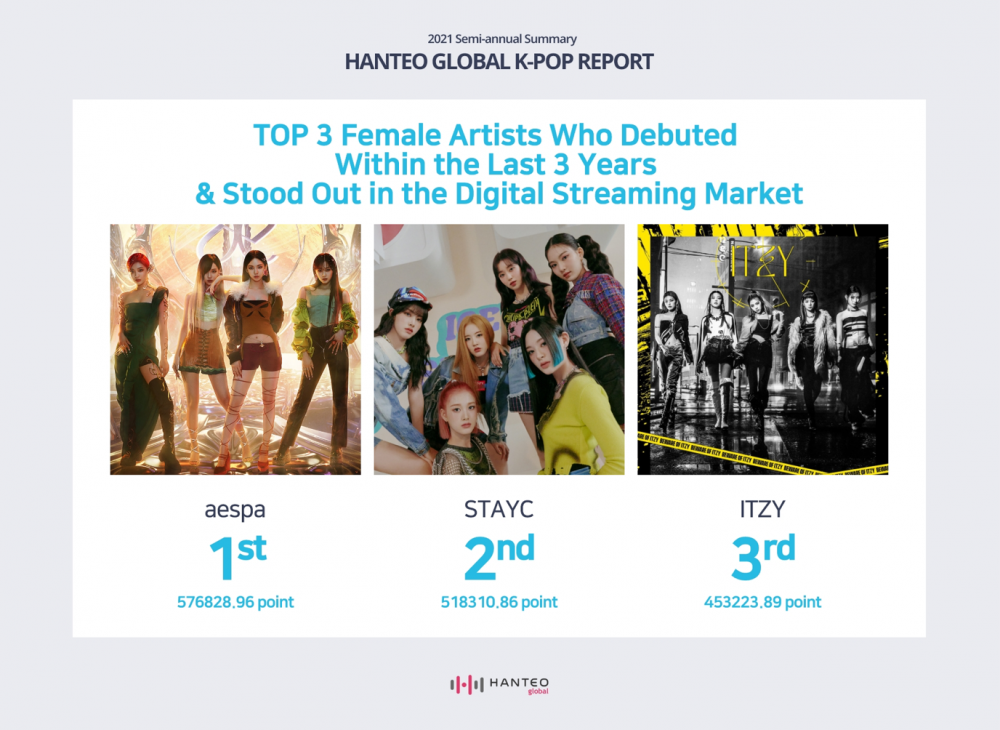 4th generation artists who demonstrated notable performance on Hanteo's 'Global Authentication Chart', measuring global fan power, included ATEEZ, TREASURE, TOMORROW x TOGETHER, Stray Kids, and ENHYPEN.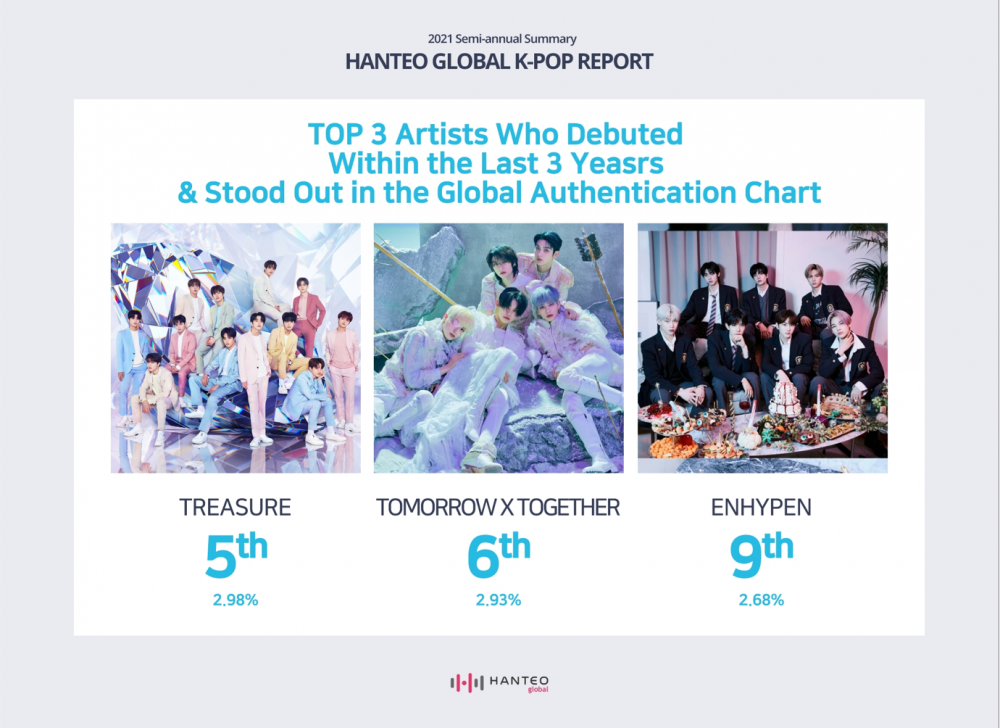 Lastly, according to Hanteo, 4th generation K-Pop groups Stray Kids, ITZY, and TREASURE are the top 3 artists who debuted within the last 4 years and showcased the most social growth on platforms like Instagram and YouTube.