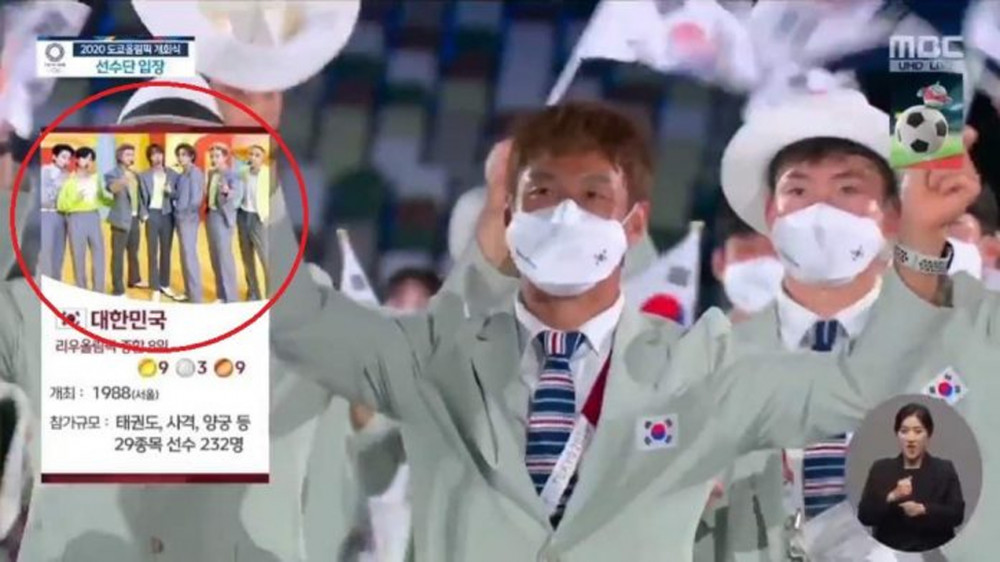 Previously, MBC was under fire for using inappropriate photos - such as a photo of the Chernobyl nuclear power plant - during the opening ceremony of the 2020 Tokyo Olympics.

MBC broadcasted the opening ceremony of the Tokyo Olympics starting at 8 PM KST on July 23. MBC introduced athletes from each country entering the stadium and released photos related to the country on the left side of the screen as reference materials.
Although the broadcast has been criticized for showing inappropriate photos for countries such as Ukraine, Haiti, and more, they are gaining positive attention from BTS fans as the broadcast included a photo of the global K-pop group for South Korea's reference photos for the country's information section.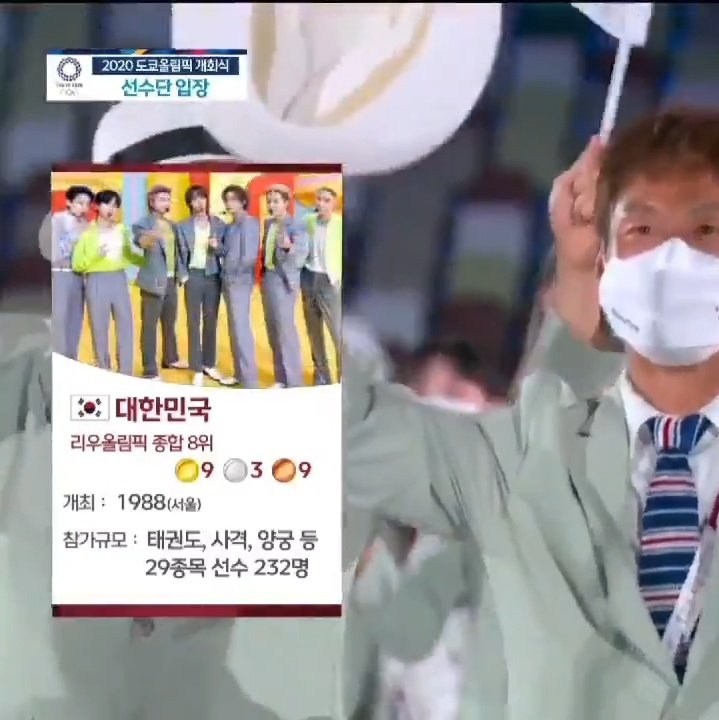 There were other historical, cultural photos shown to represent South Korea, including the Gwanghwamun gate and a statue of legendary Korean Admiral Yi Sun-sin, but the photo of BTS has been gaining much attention. Many BTS fans have taken to social media to express how ecstatic they were to see that BTS was seen as a representation of Korea and was seen as the nation's pride.