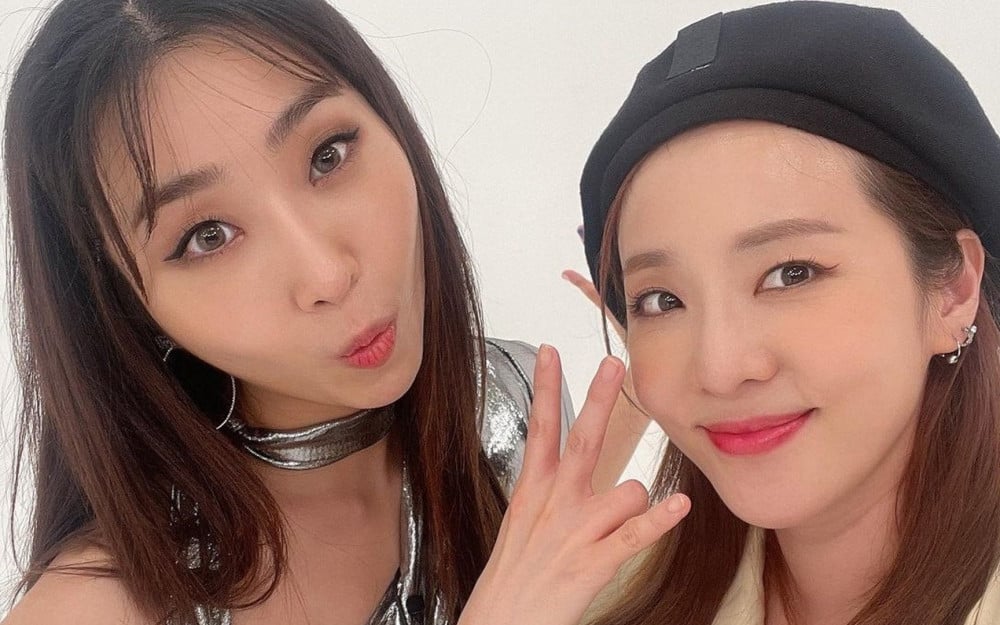 Dara and Minzy from 2NE1 pleased their fans by posting a selfie together.

On July 23rd, Dara posted a photo on her Instagram, saying, "Minzy is the most senior idol member who appeared in Idol League history!" The picture shows Dara, who boasts her youthful beauty, and Minzy, who was the youngest member of 2NE1. The sister-like chemistry between the two warmed the hearts of the fans as they were able to see the two singers side to side again.
Sandara Park continued to write, "When juniors appear, we kept our image as their seniors but we were nervous this time" and said, "I always thought our youngest member was still in her teens..."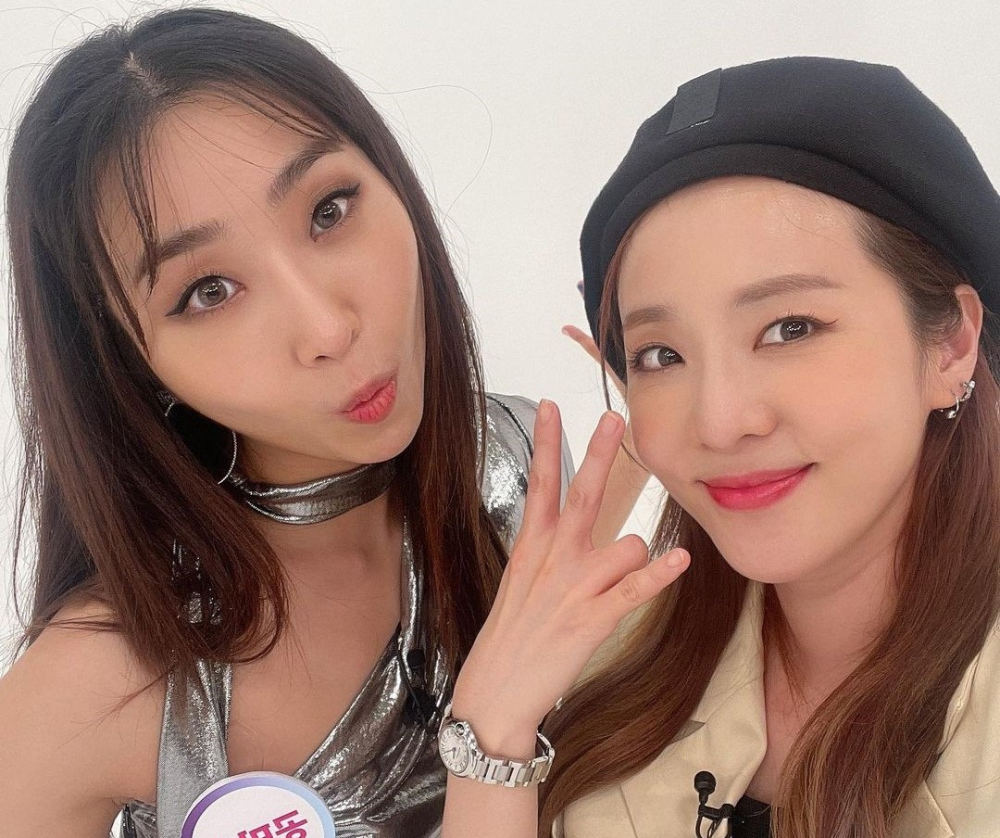 Kim Sook commented said, "Yes, it's good to see a photo of these two... Let's have a photo of three, and four together..." showing her support and hopes in seeing 2NE1 as a group again. Other fans also left comments saying, "Forever 2NE1," "Both are so cute," "I love seeing them together," and "The youngest and oldest of 2NE1 together."

Meanwhile, Darais appearing on MBC Every 1's 'Video Star' and STATV's 'Idol League Season 3,' while Minzy has been receiving a lot of love since the release of her solo track "Teamo."