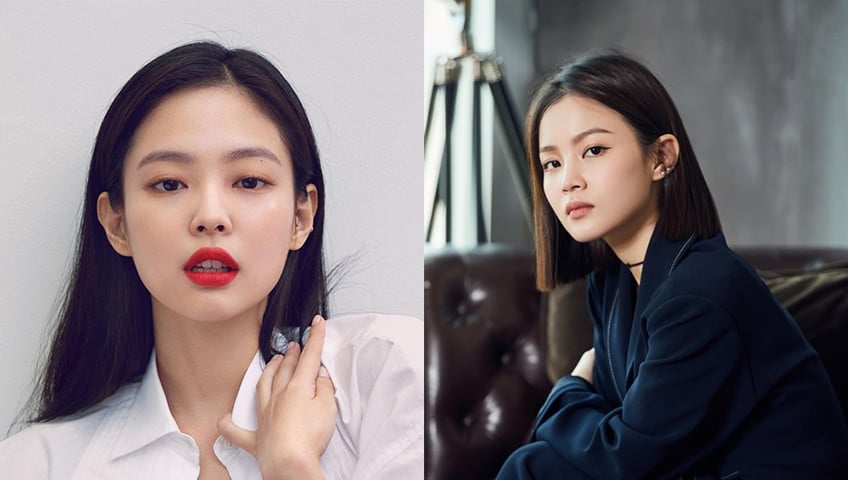 For too long, we live in a society where women are often pitted against one another. This is why there is nothing better than seeing women team up with other women, especially in the K-pop scene where there is intense competition.
Here are seven collabs of K-pop royalties that scream #girlpower and, without a doubt, deserve a spot in your playlist.
HONEY BEE (Solar, Luna, Hani)

Whoever thought of bringing together the vocals of Mamamoo, (f)x, and EXID must be a genius. Playing to their individual strengths to create a jazzy, retro bop, all we can say is that these three understood the assignment. Now, what we need is a live version of this!
It's Okay (Kisum feat. Heize)
If you're looking for the perfect anthem for some rainy day musings, this one's for you. Fusing their cool and mellow sound, these Unpretty Rapstar alumni have managed to hit the exact notes we need for channeling unresolved feelings.

Nothing (Yoo Sung Eun feat. Moonbyul)

This song is reminiscent of those K-drama OSTs you first hear playing in the background, then find yourself humming the melody, so you end up hunting it all over the internet. It's such a pleasure to listen to; I won't be surprised if it ends up on repeat in your playlist.
Special (Lee Hi feat. Jennie Kim)
Since the early years of her career, Lee Hi has always been known for having one of the most crystal clear and soulful vocals in the K-pop industry. Coupled with Jennie's smooth delivery of rap lines, Special is sure to capture your ears at first listen. Blackpink's main rapper did not even debut yet when this was released!
4:44 (Park Bom feat. Wheein)
This track is one of Park Bom's first releases as a soloist, reaffirming her place as an icon in the music scene. Having Wheein grace this song was such a spot-on decision, as her relaxed but impactful tone easily glides with the 2ne1 main vocalist's powerful, emotional voice.

Up & Down (Taeyeon feat. Hyoyeon)
When the main vocalist and main rapper of legendary group Girls' Generation pair up for music, you know it's going to be an absolute gem. Go stream this now if you want something to pump up the mood or just anything to dance crazily to when you're alone in your room.
Wow Thing (Seulgi, SinB, Chungha, Soyeon)
It's not easy to make artists with such a strong presence equally shine in one frame, but with Wow Thing, it worked flawlessly. This empowering track may be just the energy you need to begin your day. One more thing: isn't it about time we see this dream team perform it live?