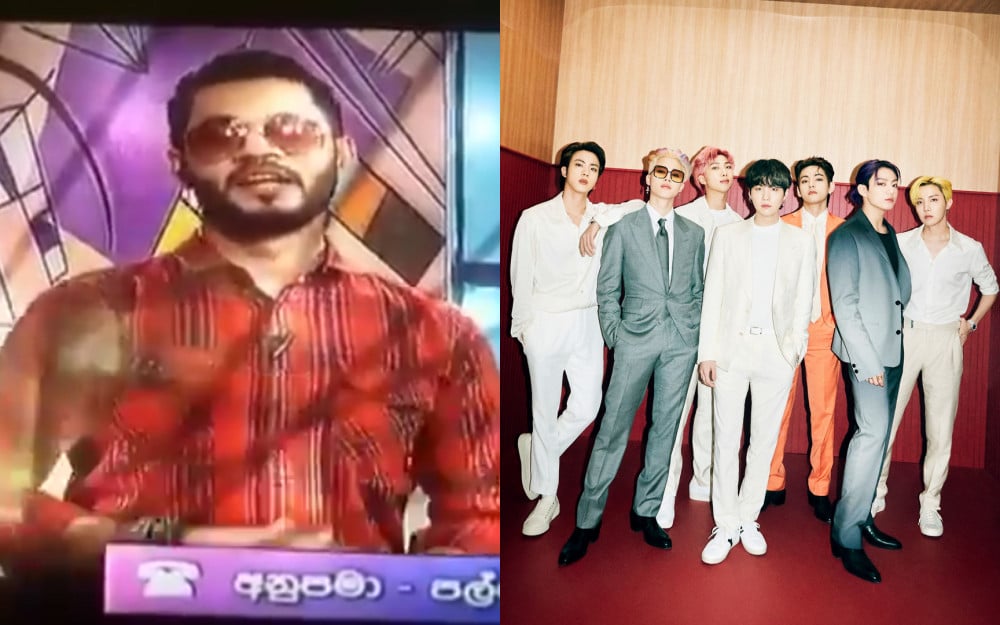 A Sri Lankan TV channel, 'Jathika Rupavahini,' is under fire as a TV host continues to claim that the show will be inviting BTS for an interview.
However, despite the host stating that the show will be bringing on the global boy group on their channel, the Sri Lankan TV channel has been giving various excuses why the boy group was not able to make it to their show each week.
Previously the host stated that BTS was not able to appear on the show because of their busy schedules and promised to appear on the show on July 30. On the day of the promise, the host once again brought the same excuse that the group was not able to appear because they were busy. The host elaborated that they want to bring all the members onto the show, not just one or two.
Now, viewers and BTS fans are angered as they believe this Sri Lankan TV show is giving false information to draw in viewers each week. These angered fans have taken to social media to share their frustration as they are aware the show is constantly lying on a public national broadcast.