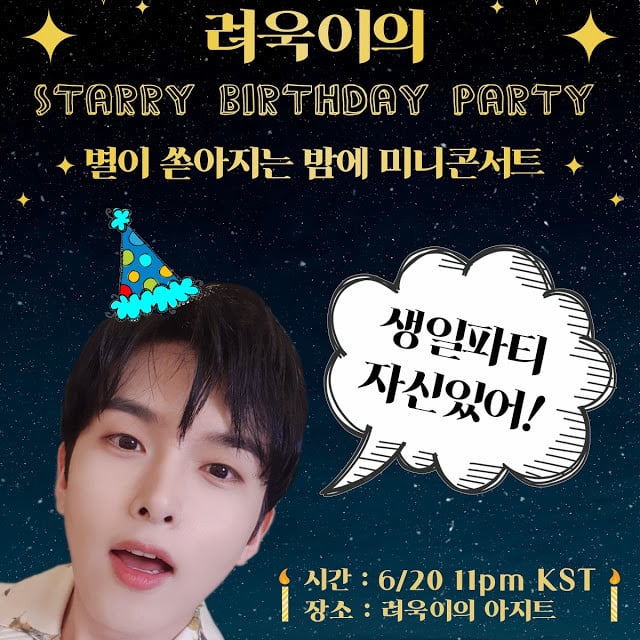 Super Junior's maknae Kim Ryeowook will hold a mini-concert on his YouTube channel. This concert will be held to celebrate reaching 300,000 subscribers on his channel and his birthday, which is on June 21.
Ryeowook wrote the announcement in Korean and English for his fans. Therefore, his international fans can join the event. As we know, Ryeowook is one of the vocalists of the global group Super Junior.
He recently uploaded a medley song about "Night&Star" that shows his wonderful singing skill. It consists of 4 songs that include his teammate's songs, Starry Night by Zhoumi and Beautiful Night by Yesung. This video was also directed by his fellow member, Shindong. Shindong executes the video with his professional sense. He explains many technologies that he used in editing in his YouTube channel 'Shindongdengdong.'
The mini-concert by Ryeowook is scheduled to be on June 20 at 11 PM KST on his YouTube channel "려욱이의 아지트" (Ryeowook Hideout).