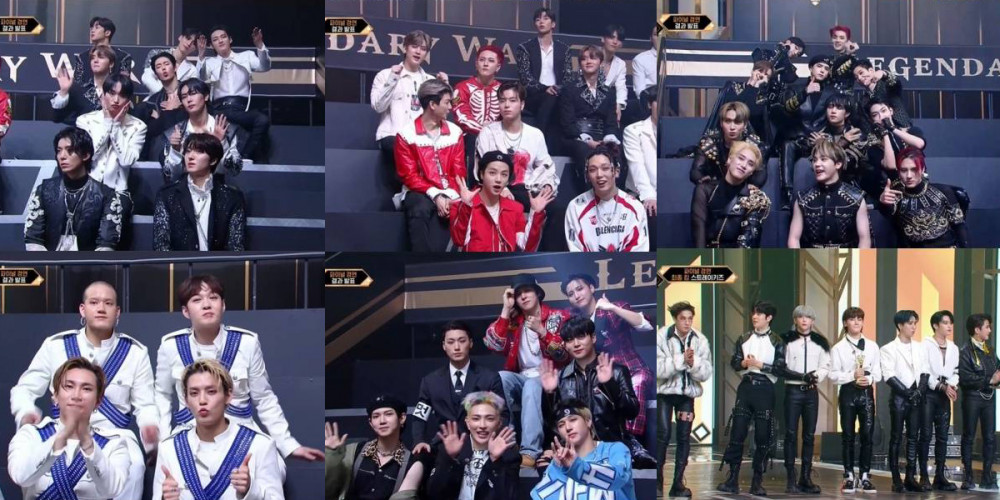 In light of the grand finale of Mnet's boy group competition program 'Kingdom: Legendary War' which wrapped up on June 3, many netizens decided to congratulate all six competing teams for all of their hard work, putting on spectacular performances and enduring the pressure of a rigorous competition.
On the June 3 live finale of 'Kingdom: Legendary War', all of the competing teams performed their special new singles for the first time ever. ATEEZ opened up the stage with "The Real", while Stray Kids transformed into ferocious wolves with "Wolfgang". The Boyz poured their hearts out with their grande number "Kingdom Come", followed by the veteran musicians of BTOB who rang in the "Finale (Show and Prove)". iKON lit up the stage with their signature sound in "At Ease", and finally, SF9 brought the show to a close with "Believer".
[SPOILERS AHEAD]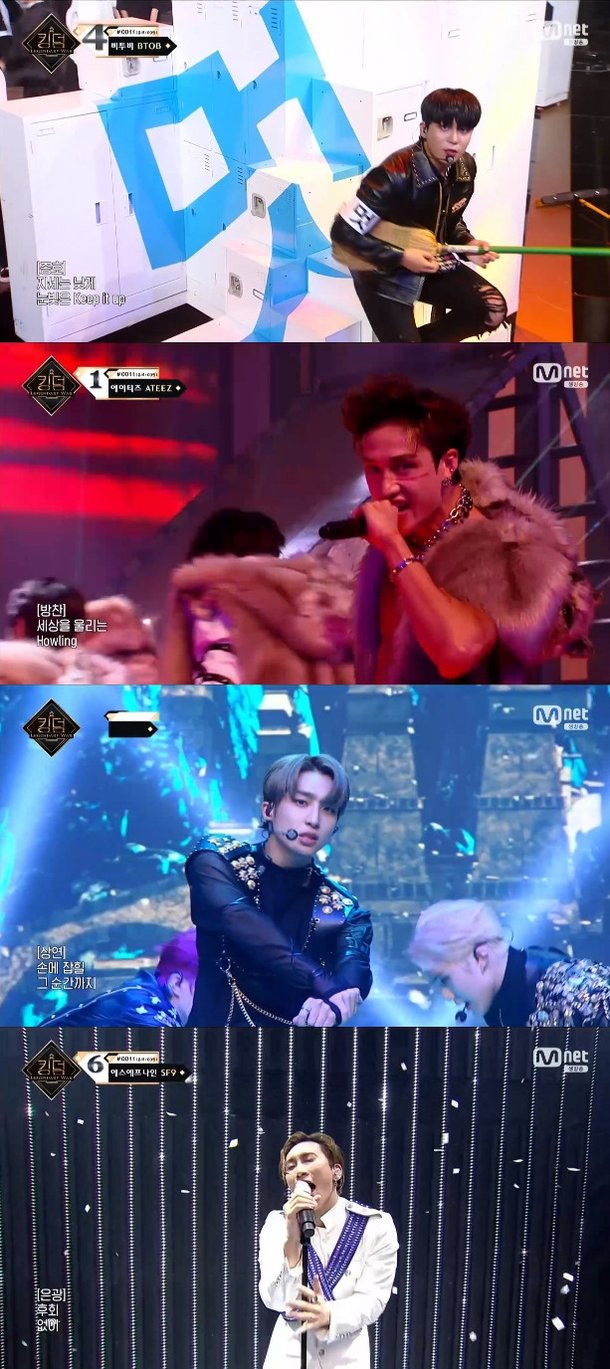 After watching all six competing teams deliver some of the most memorable, legendary performances of the entire series, netizens commented:
"The winners of this 'Kingdom' were all six teams."
"The teams that lacked international fans had a chance to appeal internationally, and the teams that lacked a domestic fanbase had a chance to appeal to the domestic viewers. The sunbae idols did a great job leading the hoobaes. Everyone got good results out of it."
"I hope that all of the 'Kingdomz' will have only good days to look forward to TT."
"Everyone did amazing! All six teams will be Daebak in the future!"
"All of them were incredible. I love all six teams."
"They all worked so hard TT. I'm sure the future is bright for all these teams."
"All of the teams worked so hard and did a great job, and congrats to the fans for getting through it as well!"

"I'm not a fan of any of these groups, but I enjoyed this show. Congratulations to everyone for earning freedom!"

"Both the artists and the fans went through a lot of stress for this show. Good luck to all of the teams from now on!"

"I can't wait to see the teams meeting up on music shows when they have comebacks!"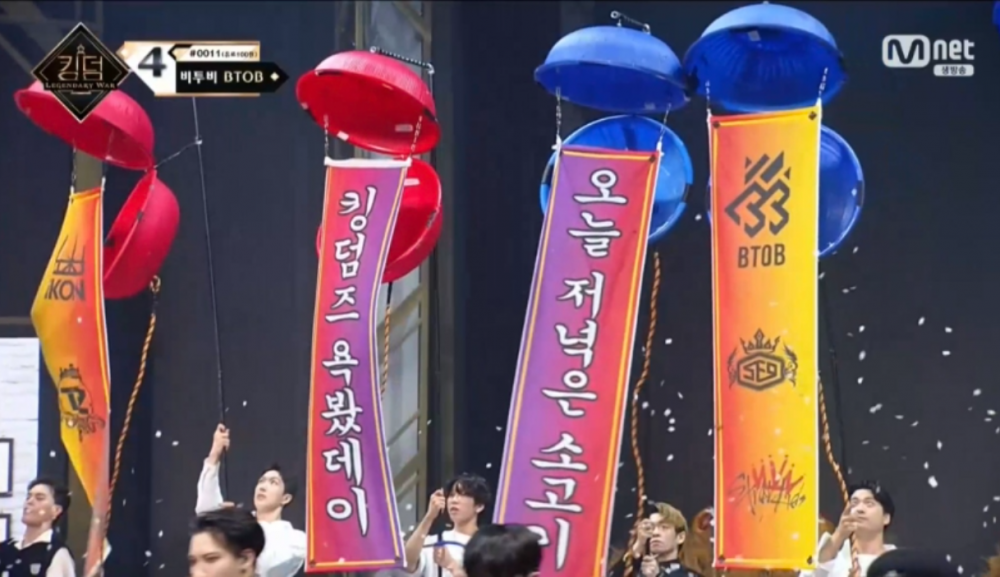 Many netizens also found maknae group ATEEZ's shoutout during their stage endearing, as the group displayed signs during their performance which read, "All of the 'Kingdomz', you done went through a lot! Tonight's dinner is beef!"
"It was pretty moving to see those messages. All six teams went through so much."
"That was a heartwarming moment!"
"I loved how the maknaes opened up the show with a bang."
"I really liked how full of energy and passion their stage was, right from the beginning."
"It would have been nice to have those messages at the end of the show too TT."
"I loved the part where they got the other teams to join in during the stage too."
"I hope all the teams ate good food afterward!"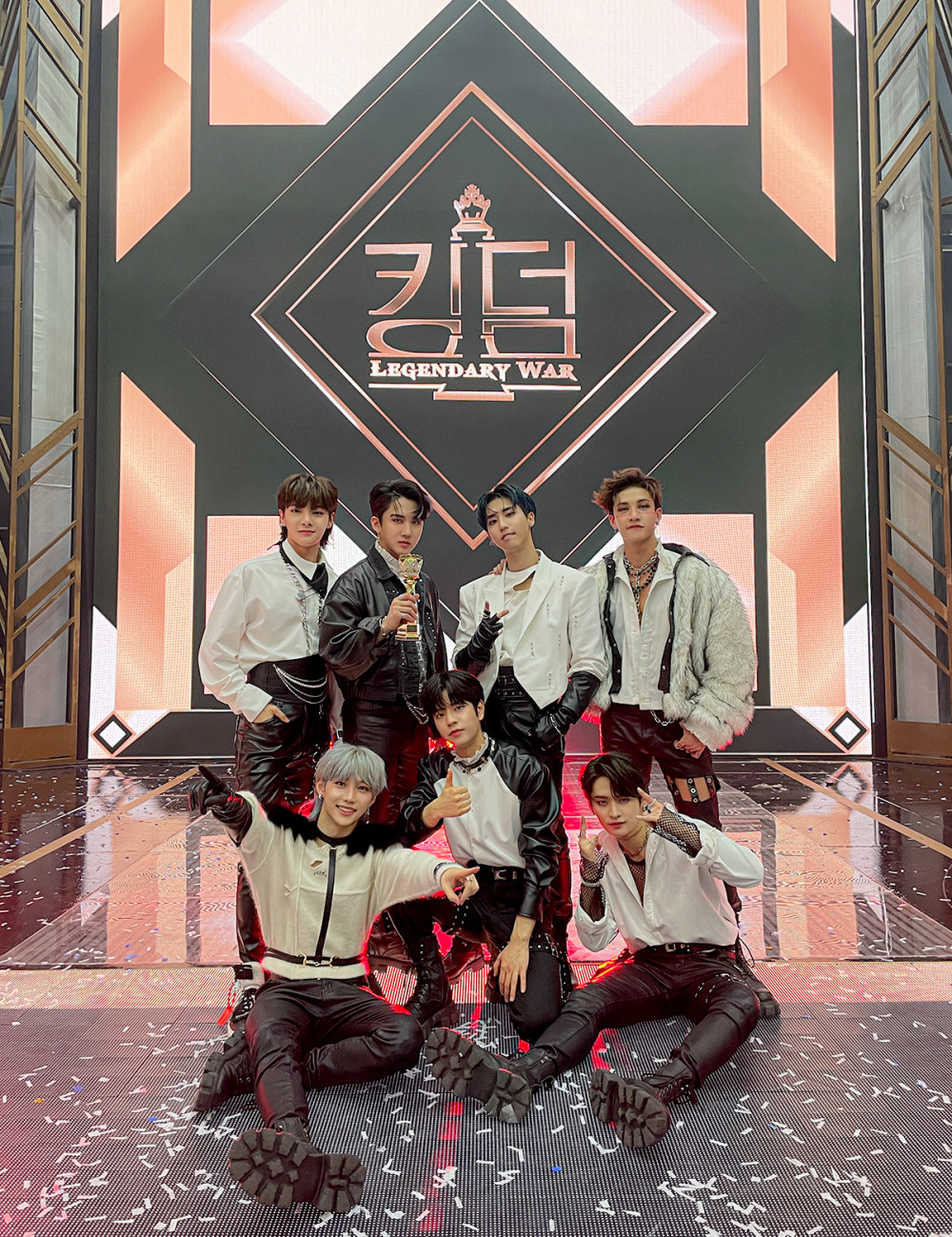 Last, but not least, all of the netizens had warm congratulations to send to Stray Kids and their fans for taking home the final trophy!
"Congratulations Stray Kids, and congratulations everyone!"
"So proud of everyone. I hope they all eat tons of good food and get some good rest!"
"Congratulations Stray Kids! Every team gave their all and put on amazing performances episode after episode."
"I'm so proud of Stray Kids! Proud of all of the teams and their fans too!"
"I'm a Stay so of course I voted for Stray Kids, but throughout the show I really felt my heart going out to all the teams, especially the Mayfly members! I'm going to stream all of the teams' music when they have comebacks!"
"Stray Kids were so cool! Congratulations to everyone for getting through this tough survival!"