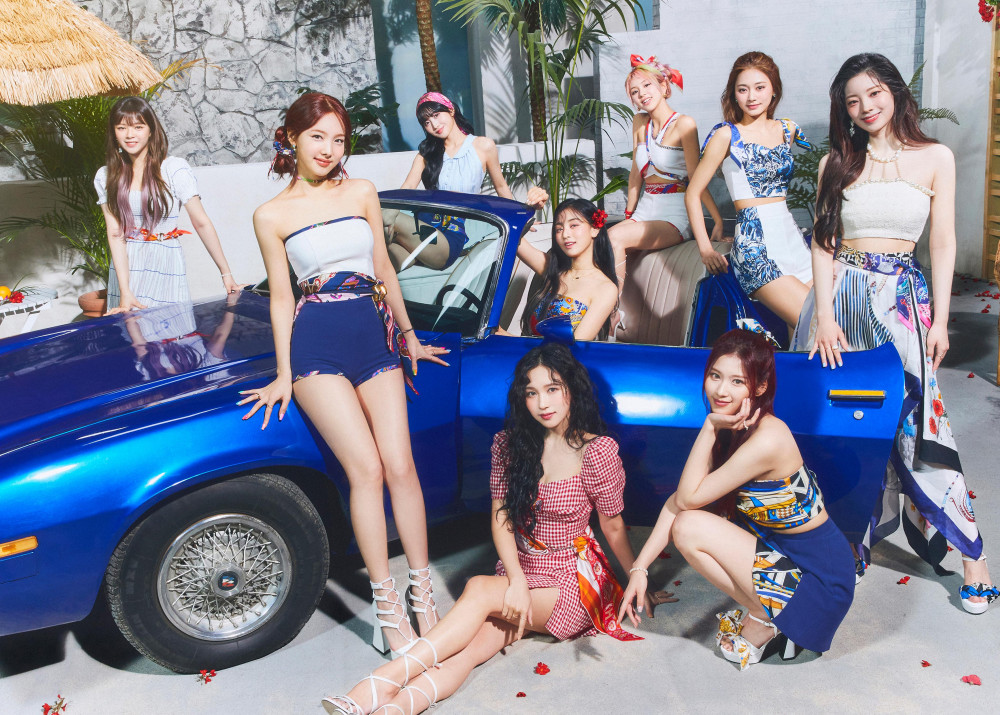 TWICE is being praised for their live performance of the new song "Alcohol-Free."
On June 11, the girl group officially began their promotions with "Alcohol-Free" for their new album 'Taste of Love' as they performed in the KBS2 music show 'Music Bank.'
TWICE filled the stage with their performance skills as they are currently being praised for their live singing. Previously, there were some TWICE members who were criticized for their poor live singing, but in this new song, netizens are saying all the members are in tune and are singing exceptionally.
In particular, the netizens were able to hear TWICE's live singing through a direct recording of the performance that was uploaded to the 'KBS Kpop' YouTube Channel.
YouTube users commented, "Tzuyu is really good," "The performance was perfect," "I love the song, and I love TWICE for putting so much effort," "This song is perfect for them. It fits their vocal range so well," "Wow, Tzuyu improved so much," 'This is completely live! and they're so good," and "I love how they sang this live so well. I've become a real fan."
Even in online communities, netizens quickly praised the girl group as they commented, "This is nice to listen to," "They're so good," "The key is still high but they're singing it much better and it's a better range for them to sing in," "I can see that they practiced a lot because of their past controversies with live singing," "I'm so happy to see all nine girls," and "there won't be any controversies anymore."
Meanwhile, TWICE's new album is already gaining much popularity, with pre-orders already surpassing 530,000 copies. Since the release, the new song has topped daily charts on various music sites. The music video also surpassed 20 million views on Youtube in just 24 hours of its release.