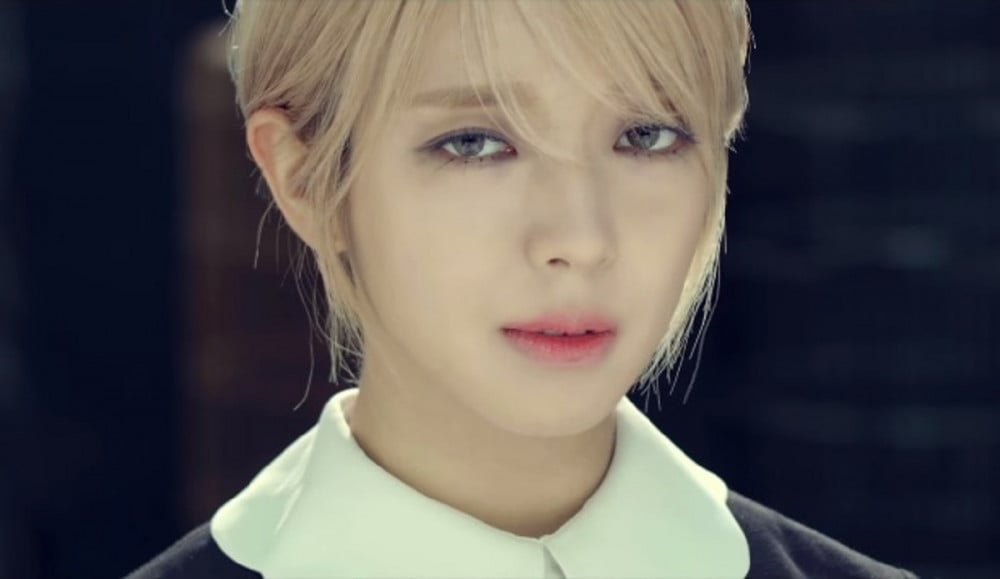 Former AOA member Choa explained why her face may look like it has changed.
On the June 8th broadcast of SBS Power FM radio show 'Cultwo Show', Choa made an appearance as a special DJ. Fellow radio DJ Kim Tae Gyun expressed his extreme joy at seeing her again after a long time. In addition to greeting her with high energy, he complimented her by saying, "It's like something different happened to your looks, but I feel a mature beauty radiating from you."
To this, Choa shyly replied, "I dyed my hair into a darker color. Also, in the past, I used to put on heavy makeup for my stage performances. But now, I do more of a natural makeup look, which explains why I may look a bit different."
Kim Tae Gyun further expressed his surprise at her heightened beauty by stating, "That seems to be why talks of your actress vibe has been going around."