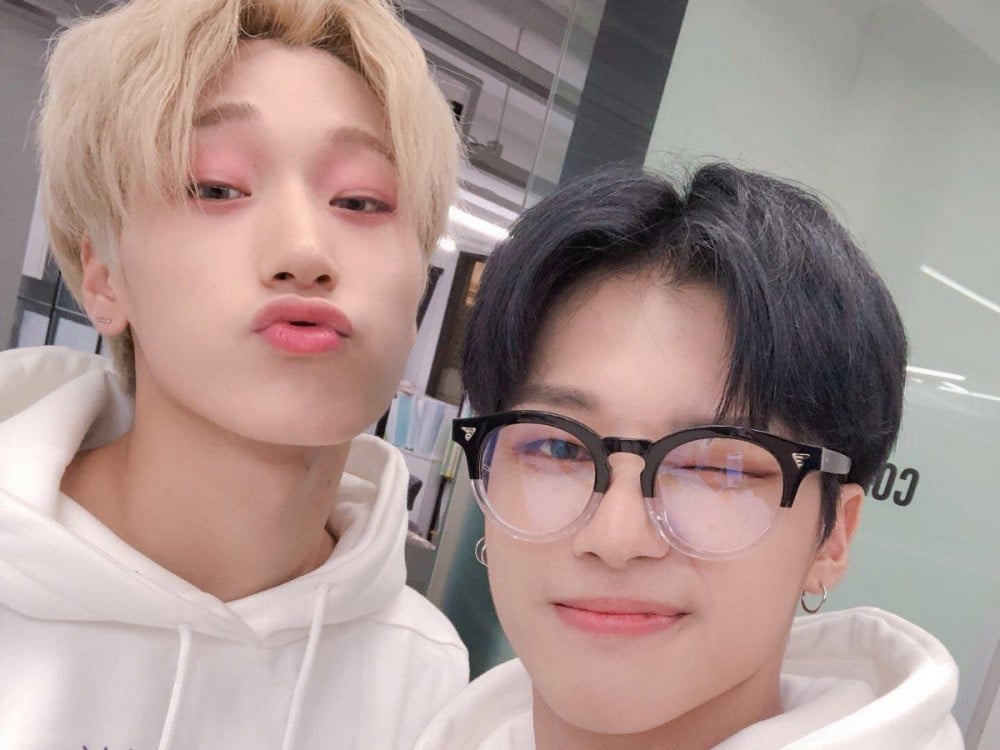 Fans were totally surprised this past weekend after ATEEZ members Wooyoung and San confirmed that they've gotten friendship tattoos!
According to fans, the two members decided to get the Latin phrase "Amicus ad aras" tattooed on their right thighs, a phrase that the two idols often say to each other which means "A friend to the very end".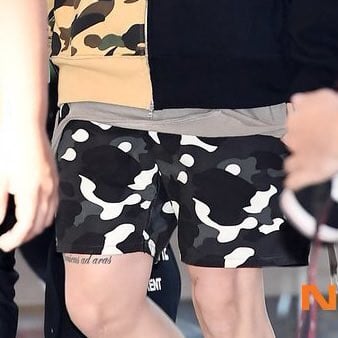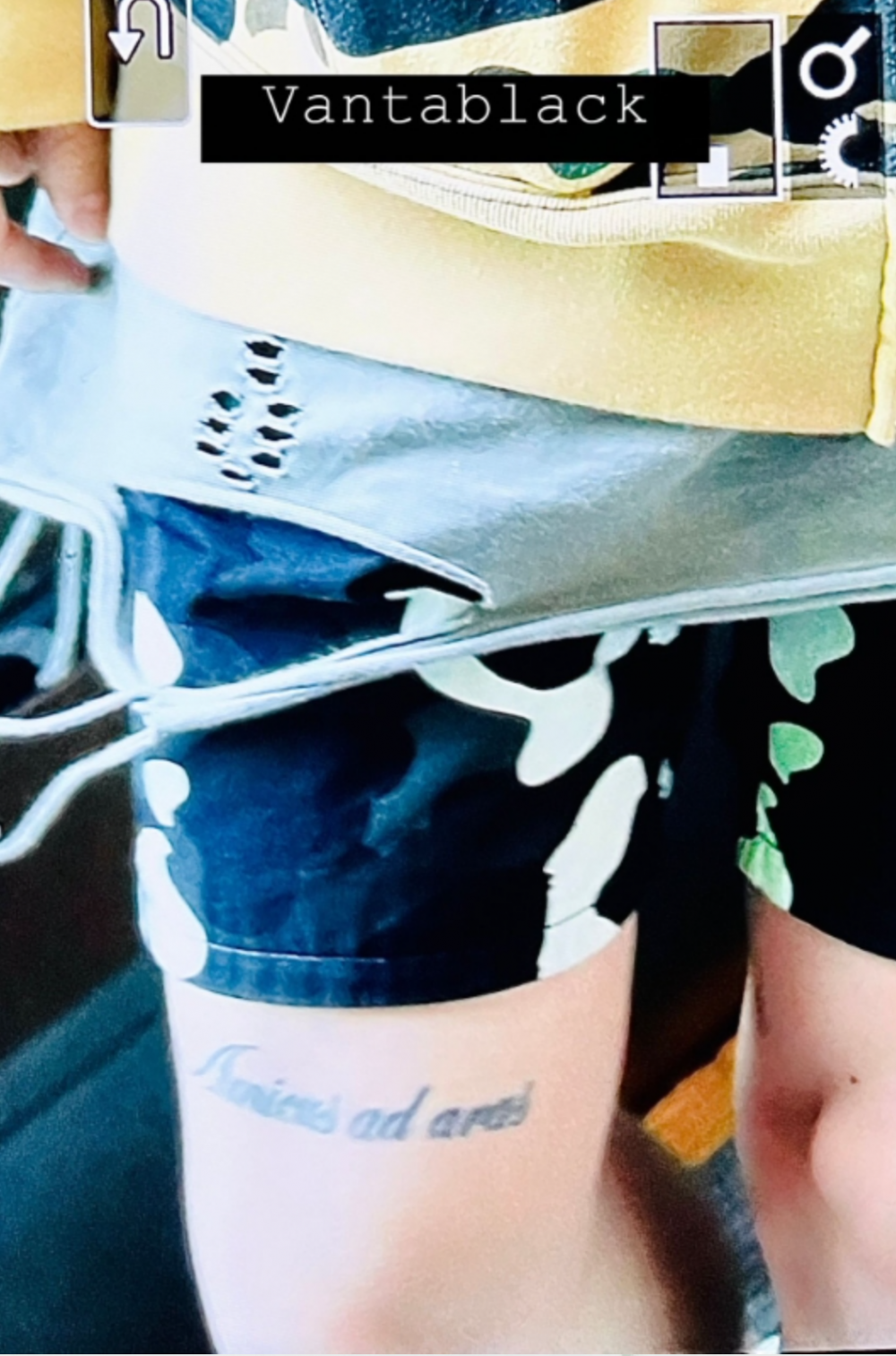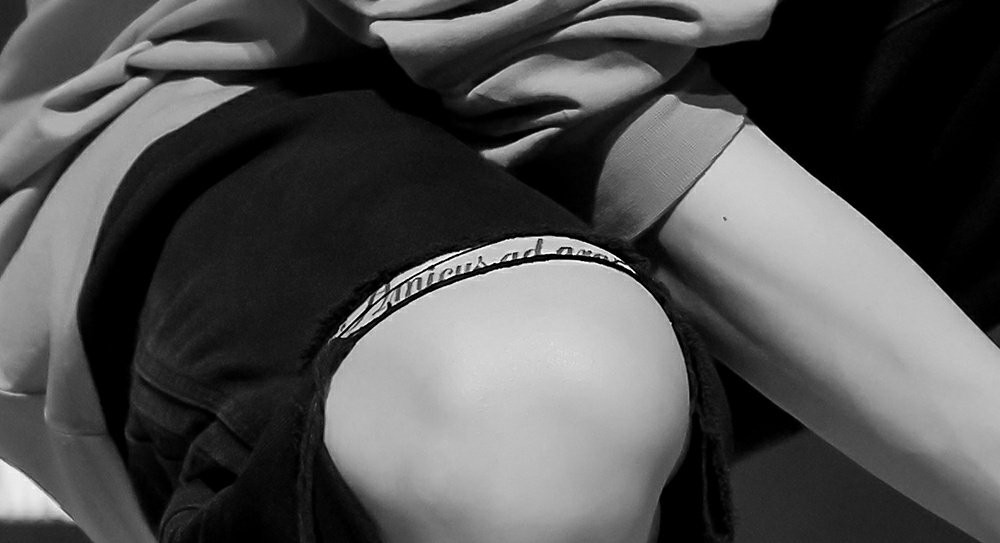 When fans asked ATEEZ's San if he "regretted" getting a tattoo at all, San coolly replied, "The tattoo with Wooyoung? I don't regret it at all hehe. You can't find a friend like this anywhere hehe."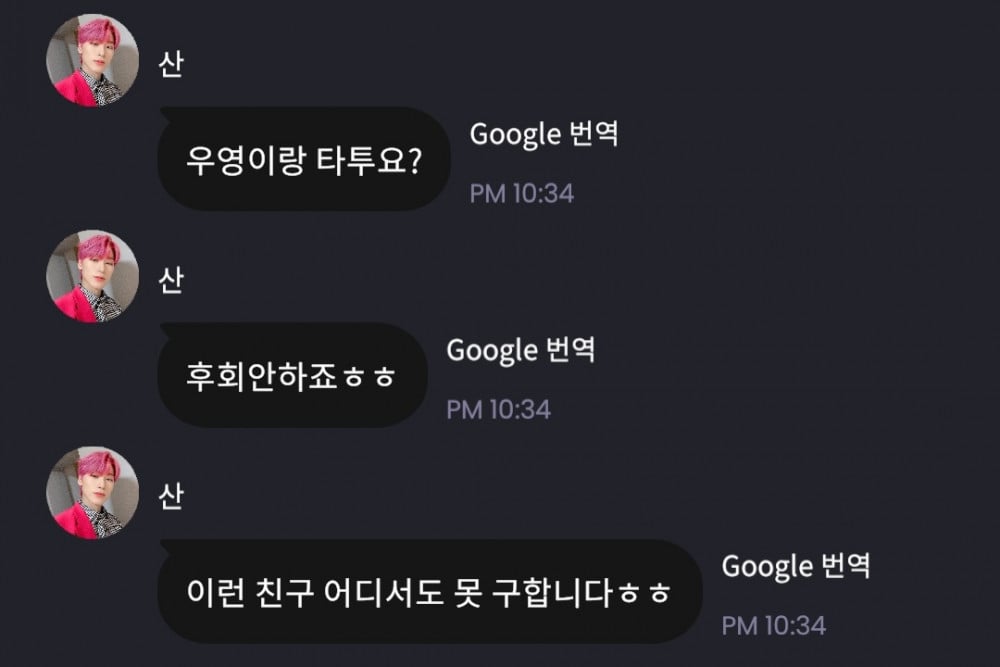 Netizens reacted with comments like:
"I would never be able to do something like that... If they're that close they're basically family?"
"Hope you guys live happily ever after LOL."
"This is warming my heart~"
"Who's gonna stop them? LOL."
"I'm really envious that they found a friend like that in their life. Even if for some reason their relationship becomes soured somehow, the fact that they once had a friend like that itself would probably still be so precious."
"That's cute... I want a friend like that too."
"I wanna know if there are other idols who have friendship tattoos!"
...and more! What do you think of Wooyoung and San's friendship tattoo?