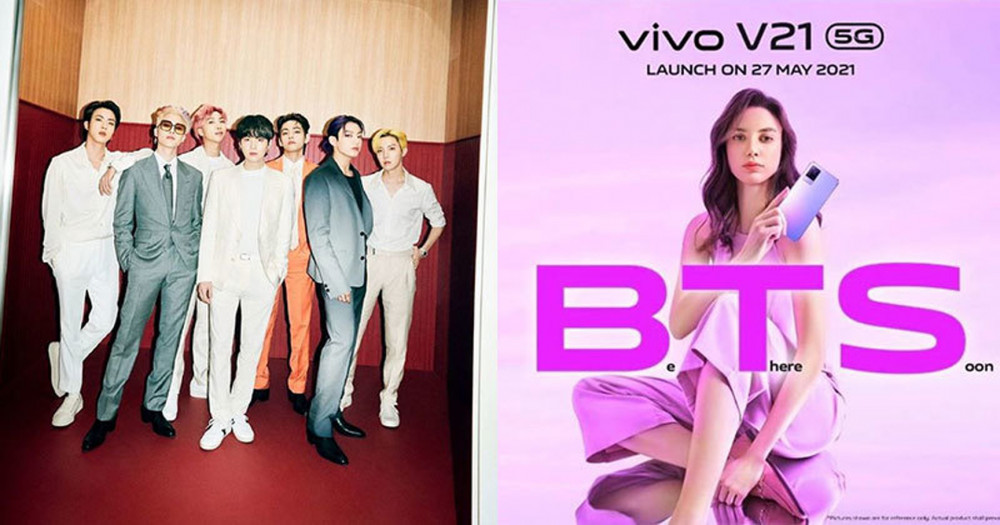 BTS's popularity is sweeping the globe as the group has become a household name in numerous countries. This global Kpop group has set multiple records and set countless milestones during their eight-year music career.
They have been hotter than ever as their second English single "Butter" came in at number 1 on Billboard's HOT 100 for the third consecutive week.
Recently, a Chinese smartphone manufacturer, Vivo, is receiving backlash for trying to use BTS's popularity to promote their new phone. The company released a promotional photo for their new smartphone, V21, which features the large letters of BTS in the front.
The overall color scheme of the ad is purplish-pink, which is the color of the group and gives off the impression that the phone was created in collaboration with the popular K-pop group. In addition, the phone highly resembles the recent Samsung S20 Plus special purple phone that was created in collaboration with BTS.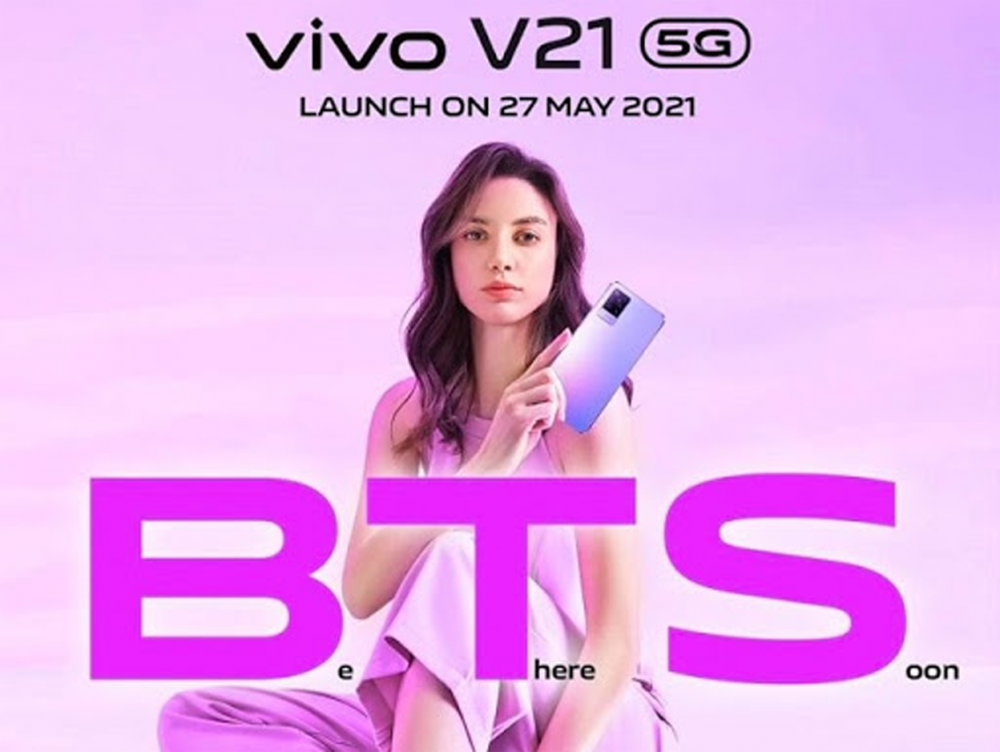 Taking a closer look at the advertisement photo, the small letters spelling out, "Be There Soon" can be seen to show that the ad intentionally used the beginning letters of the phrase to spell out 'BTS.'
Earlier, Vivo released their V21 5G in Malaysia on May 27, which is the same date as the release of the McDonald's BTS meal in the same country. In fact, Vivo included the hashtags 'BTS McDonalds' in their social media promotional posts for this smartphone and even wrote, "Please let us borrow BTS."

As more and more backlash occurred after the smartphone company's attempt to use BTS's popularity in their promotions, Vivo deleted their social media content that includes the phrase "Be There Soon."