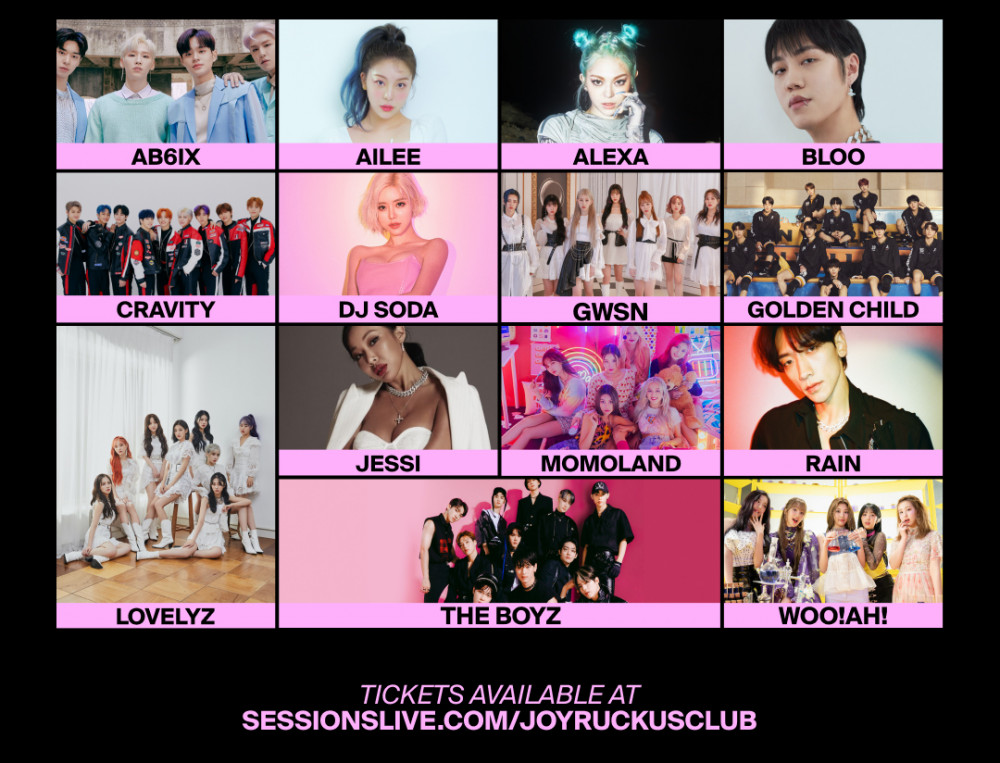 Feeling down in the dumps because you're still stuck inside this summer? We're starting to miss going out in the sun and enjoying live performances more than ever, too! Luckily for us, ringing in the season with dynamic music performances from many K-Pop favorites isn't a farfetched dream. Sessions Teams with Joy Ruckus Club are ready to present K-Pop SuperFest, a virtual festival of enormous proportions, on Sunday, June 19, 9 PM ET! Livestreaming from the famous Yes24 Live Hall in Seoul, Korea, K-Pop SuperFest will be a colossal event!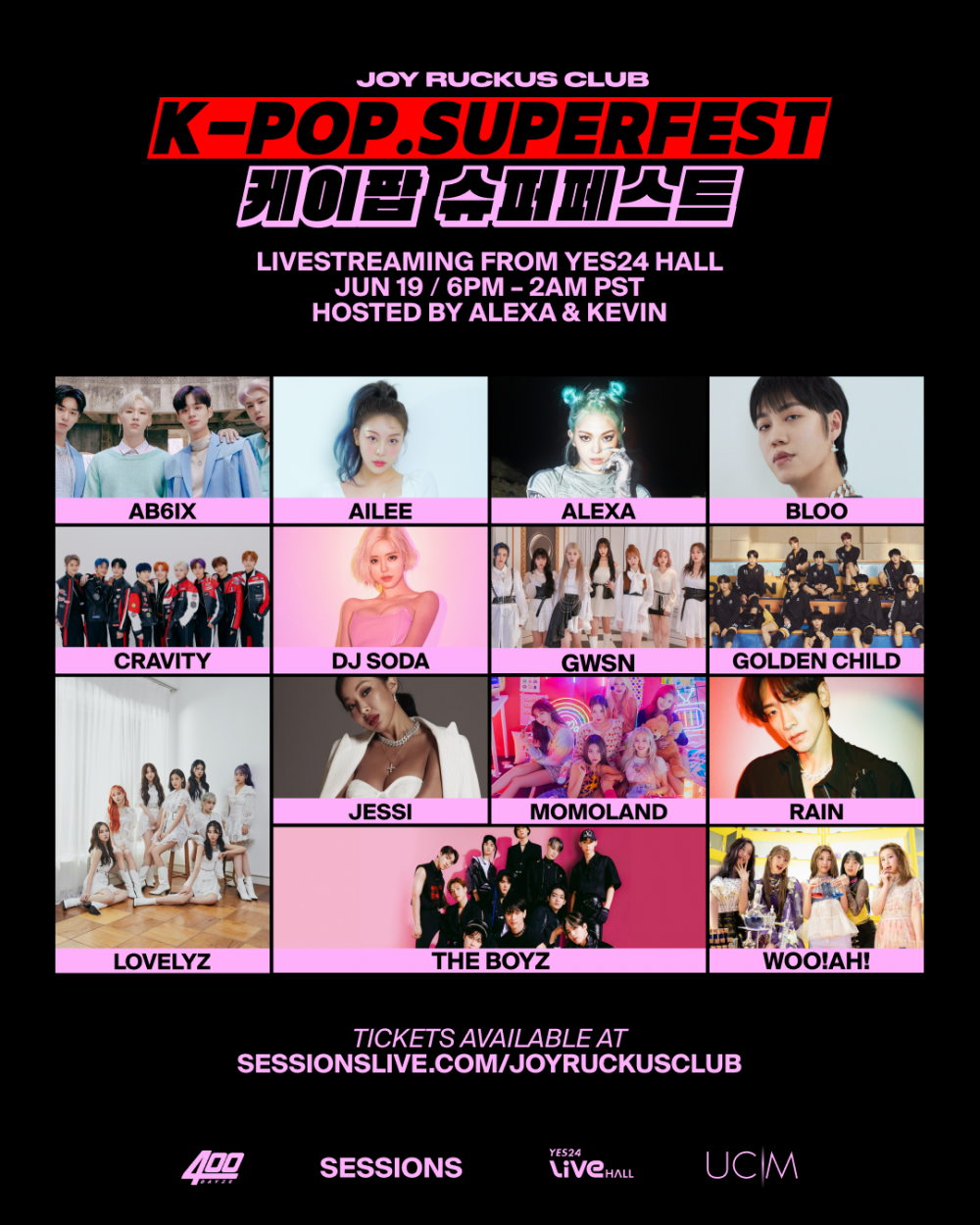 Major notable Korean artists hailing from different soundscapes and genres will be gracing the lineup of this year's festival. This ultra-exciting slew of artists includes exciting performances from groups: THE BOYZ, MOMOLAND, Cravity, Golden Child, GWSN, AB6IX, woo!ah! and Lovelyz. Legendary Korean soloists will also be a part of this powerhouse lineup, including Rain, Ailee, Jessi, Bloo, AleXa, and DJ SODA.

This one-day festival is set to be the largest and most unique K-Pop virtual festival in the Western world. With it, the founder of Joy Ruckus Club, Kublai Kwon, sets to honor the legacy of his late cousin, the legendary Shin Hae Chul, Korea's "first K-Pop superstar," by highlighting the mega talents of today.

For those of you who are super fans of the artists who will be performing, don't fret. The K-Pop SuperFest offers the one-of-a-kind opportunity to score event t-shirts, signed posters, and even a virtual 1-on-1 meet and greet opportunity through the festival and artist stores on Sessions. Additionally, for those intrigued by cryptocurrency, Non-Fungible Tokens or NFTs, for the first time ever, will be available for purchase during the event.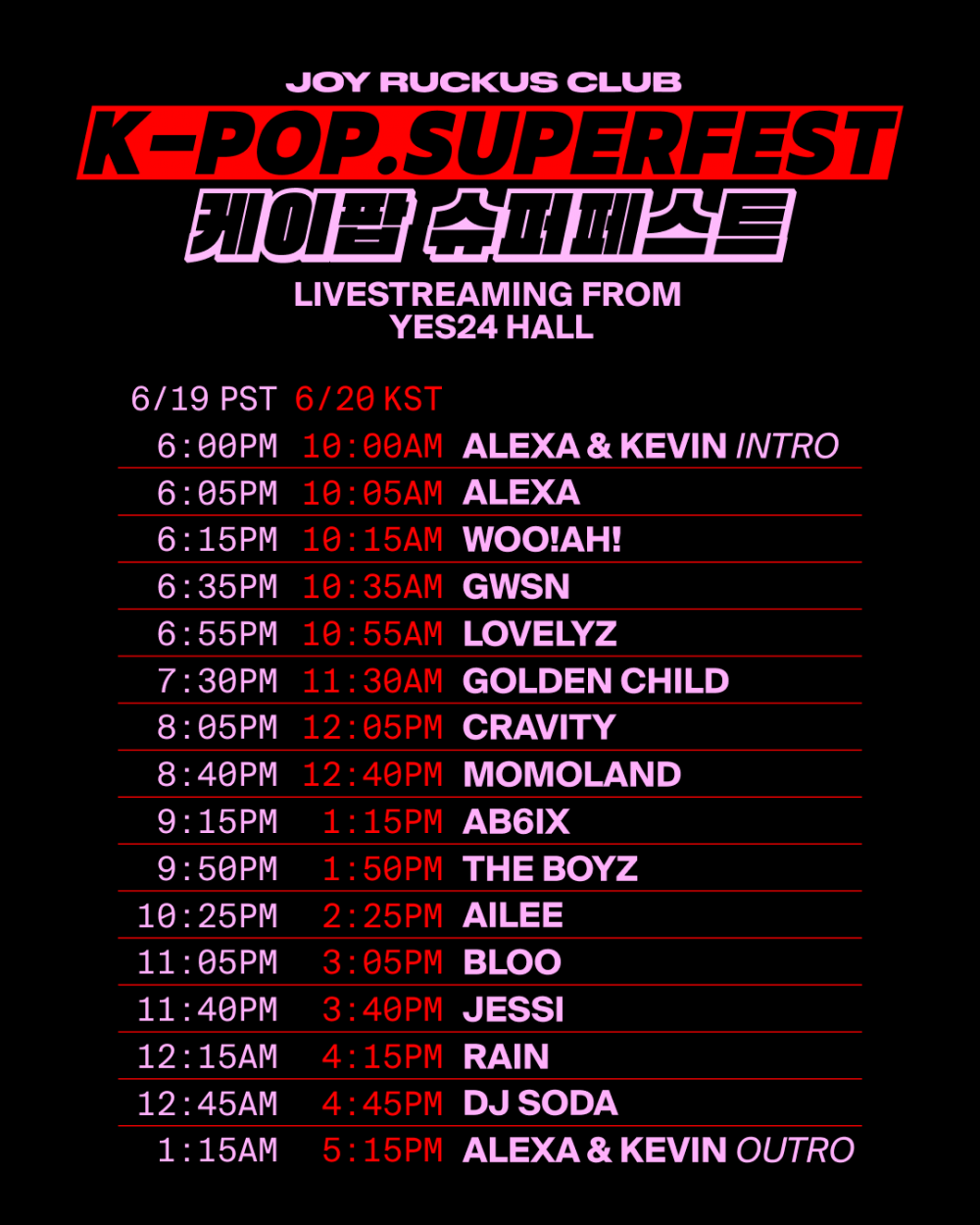 Celebrate this highly-anticipated series of performances and enjoy one of the biggest K-Pop events of the year! Tickets are available for purchase now on http://sessionslive.com/joyruckusclub. Be sure to bookmark the link to tune into Joy Ruckus Club on June 19 at 9 PM EST to watch K-Pop SuperFest in real-time.

Grab your ticket to K-Pop SuperFest today and get ready to be entertained by Korea's best talents!