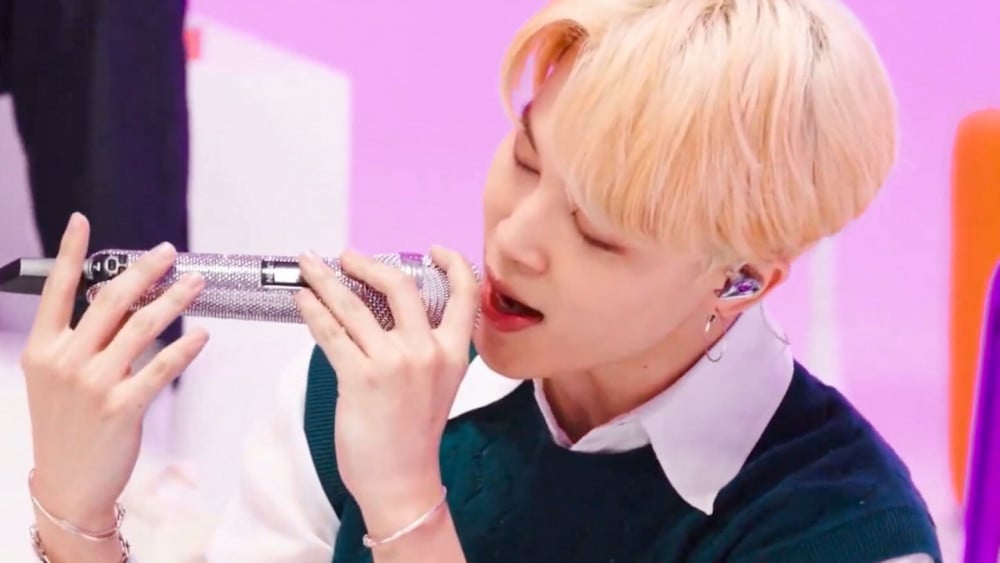 On the 11th of June at 12 AM KST, the much anticipated BTS Room Live as part of the Festa Celebrations was released. This was a lively and nostalgic session as BTS sat in a room and offered a medley of their songs: I like it, Look Here, Save Me, Outro: Wings, Pied Piper, Ugh, and Telepathy.
The ARMY was delighted by the 10-minute online 'mini-concert' and member Jimin, in particular, captured the attention of fans with the way he sang the song, Pied Piper. While singing his part, the idol held his microphone as a piper would hold his pipe when playing it.
This occasion took fans back to when Jimin mentioned the Pied Piper of Hamelin as his favorite fairy tale and that in a way he was their pied Piper, charming them and luring them in.
True to those words, Pied piper Jimin captivated fans with this ingenious act, and immediately keywords 'Pied piper' and 'Piper Jimin' dominated the real-time Twitter trends. 'Pied piper' even took first place in the United States, and this was its description: "ARMY is in love with Jimin holding the microphone like a piper while singing Pied piper as BTS celebrates eight years together with their annual FESTA event."
They also trended JIMINS, JIMINS HONEY VOCALS, among others, to show their appreciation for him.
Finally, fans pointed out that despite having less time to showcase his beautiful honey vocals, the lead vocalist and main dancer delivered a wonderful performance worthy of a world-class idol of his stature.
CHECK OUT THE FULL PERFORMANCE: