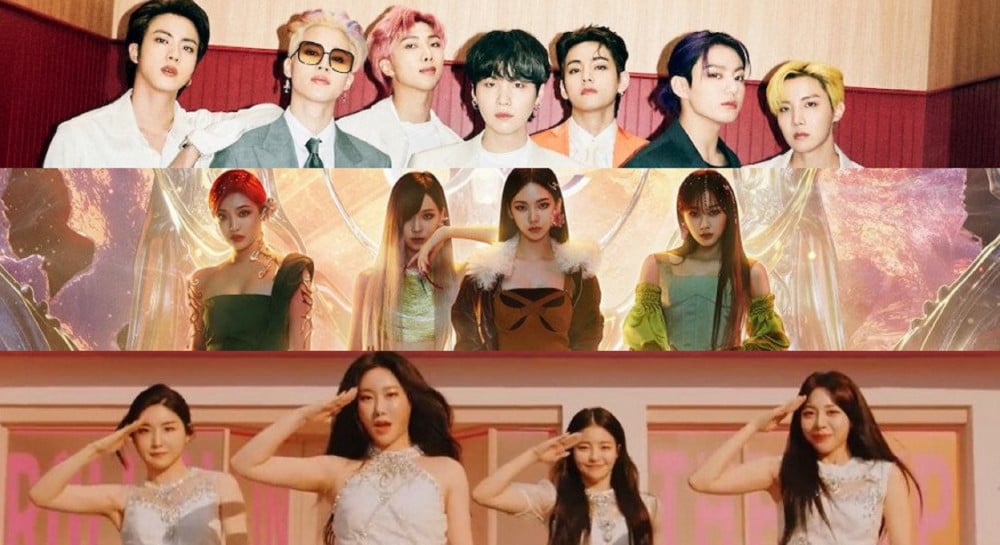 The battle ground is hot on MelOn music charts.
On June 20, netizens noticed that the battle for the top spots on the 24-hit MelOn music chart was extremely fierce. The top three spots were being sought after by three songs in particular: BTS's "Butter", aespa's "Next Level", and Brave Girls' "Chi Mat Ba Ram".
According to this chart, the battle for the #2 and #3 spots were especially fierce between aespa and Brave Girls, with the two groups switching spots overnight from June 19 (noon to midnight) to June 20 (midnight to noon) KST.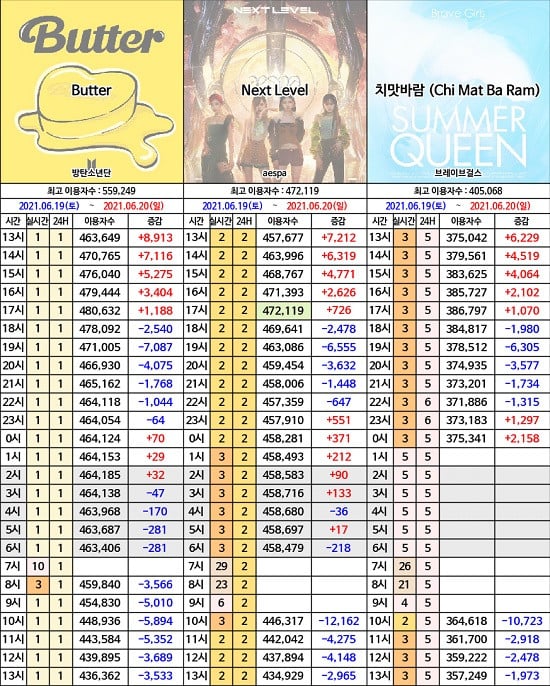 BTS's "Butter" was also seen stepping down from their #1 top spot for a hot hour at 8 AM, which is part of a time slot when most idol groups tend to rank lower than usual.
Some netizens comments include:
"I think 'Butter' will do a long-run though"
"I can't believe it's been a months since 'Butter' was released? It feels brand new"
"SM must be partying, y'all"
"Interesting how aespa's song did so well, given that it's a remake"
"I just hope they don't make this into a boy group vs. girl group thing..."
"No one knows when this ranking will change! That's the thing with the new MelOn system"
"aespa's song came out first, no? Out of all the three songs"
"BTS had the most amount of listeners (559,249) out of all those three, so actually there's a pretty significant gap between #1 and #2 + #3"
Which song out of the three catches your attention throughout the day?