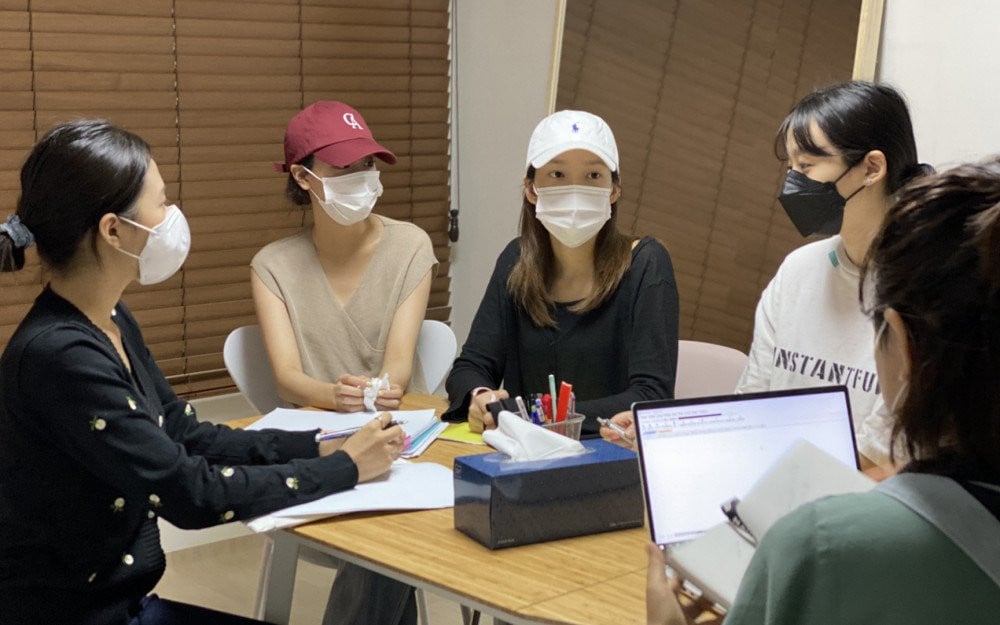 April's second interview about Hyunjoo's bullying allegations is being criticized for inconsistencies.

As previously reported, Naeun, Chaewon, Yena, and Jinsol sat down for an interview with Sports Kyunghyang News, and they denied the bullying allegations and revealed they were undergoing therapy for psychological pain. After their interview, netizens found inconsistencies in their statements, and Hyunjoo also posted her own response. Part 2 of April's interview was then released, but fans and netizens are now pointing out inconsistencies in this second interview as well.

Though the April members alleged in their interview that only Hyunjoo had access to her cellphone, fans noticed other members holding their cellphones during Yena's middle school graduation in 2016. Chaewon also previously claimed the members did not use personal phones between 2015 and September of 2017 and that Hyunjoo began using a personal cellphone one day. As you can see below, the April members were photographed by fans using their phones during Yena's graduation, which took place in early 2016 shortly after the girl group's debut in August of 2015.

In a previous interview in August of 2017, the April members stated they had lived without cellphones for over 2 years. Though it's possible they were not using their own personal cellphones, netizens are saying the decorations and accessories suggest the April members were using their own phones.

The photos released in their interview to suggest Hyunjoo and the April members had actually gotten along were also put under the microscope. The photos allegedly taken during Chaewon's graduation in February of 2016 were actually taken during Yena's graduation as fans claimed Chaewon had the same scarf and yellow flowers. During Chaewon's own graduation, she did not wear a scarf and had different flowers.

Fans concluded that as the event was public to media outlets, it's impossible to judge whether the members were all getting along at the time.

What are your thoughts?