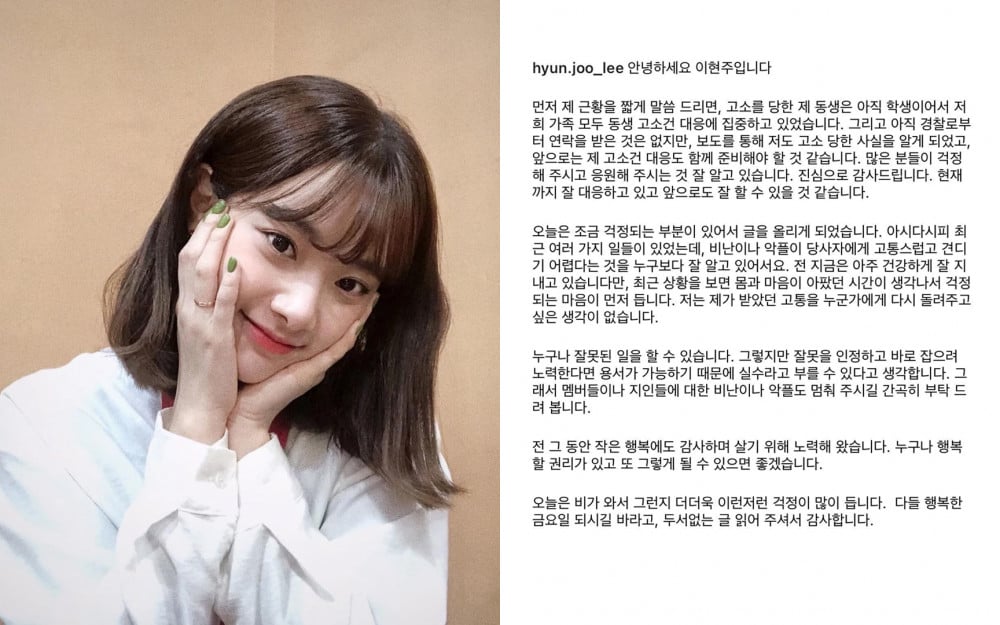 On June 18, former April member Hyunjoo shared a lengthy Instagram post, updating her followers on her and her family's ongoing lawsuits.
Hyunjoo explained that her younger brother, who is facing the lawsuit, is only a student, so her family is currently focusing on handling his lawsuit. She also revealed that she had found out that she had been sued as well only through news reports but assured her fans that she is responding well to the legal procedures and will continue to do so.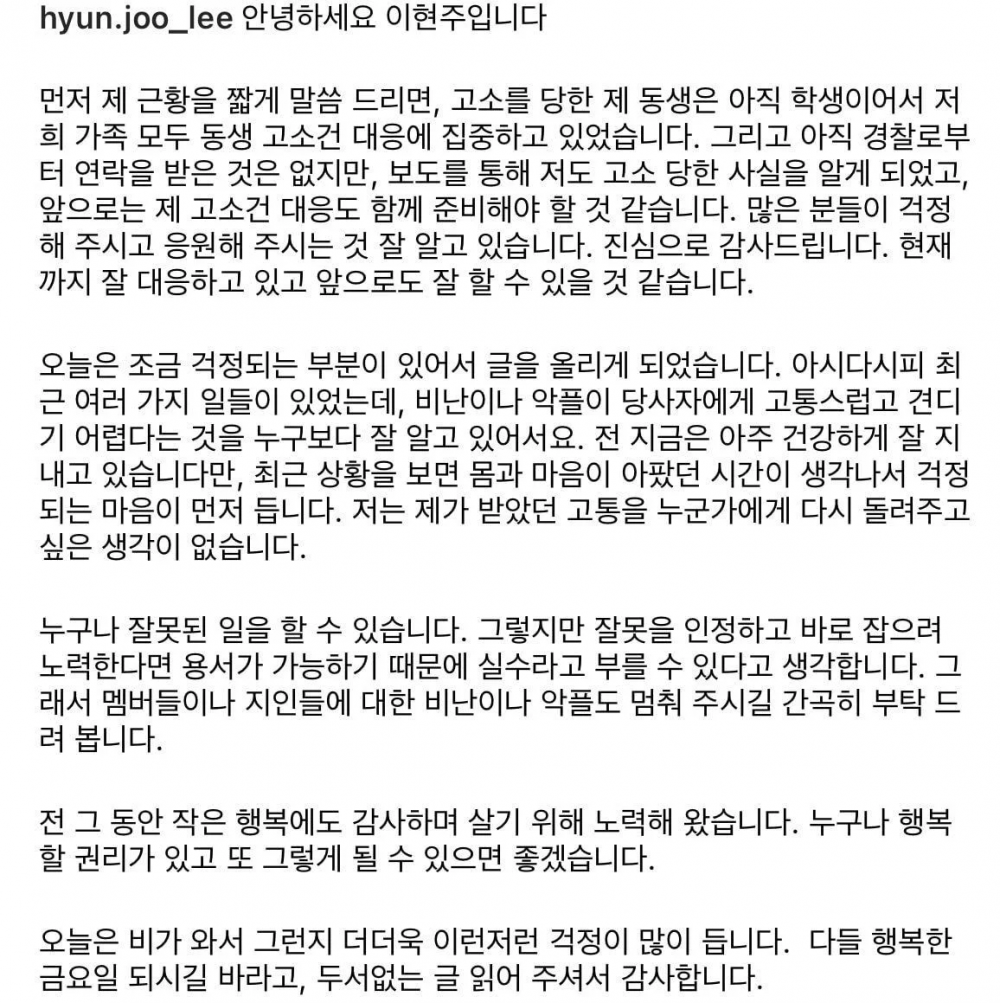 In addition, she wrote that the purpose of her post is to ask her fans to refrain from leaving malicious comments and criticisms on April members' social media accounts. She explained that she knows better than anyone else what it feels to receive slanders, mockery, and malicious comments.
She once again assured her fans she is doing well and asked them to stop leaving criticisms and malicious comments toward the members, their acquaintances, and others.
After reading Hyunjoo's response, Korean netizens couldn't help but express how kind Hyunjoo is. Many netizens have left comments in an online community saying Hyunjoo is an angel. They commented, "She's so nice...her family is being sued and she's still worried about others," "Her statement and the other members' statements are so different. She's above all of them," "She has a pretty face and a pretty heart," "She's an angel," "I just hope her family and Hyunjoo only has good things to come in their lives now," "I would have been so angry and wouldn't have posted something this nice," "She's so different from Chaewon, lol," "Hyunjoo is really the bigger person," and "You can see how kind-hearted she is through her letter here."