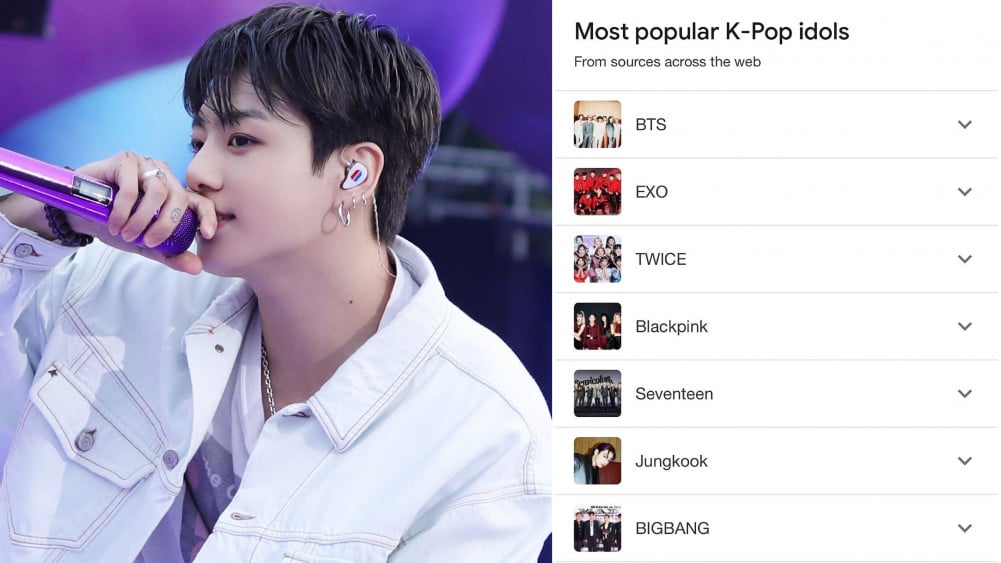 BTS's Jungkook shows up on Google search as 'the most popular kpop idol,' proving his 'Worldwide It Boy' status. He has now established himself as one of the most popular superstars in the world, so it's no surprise that Google associates Jungkook as the most popular K-pop idol.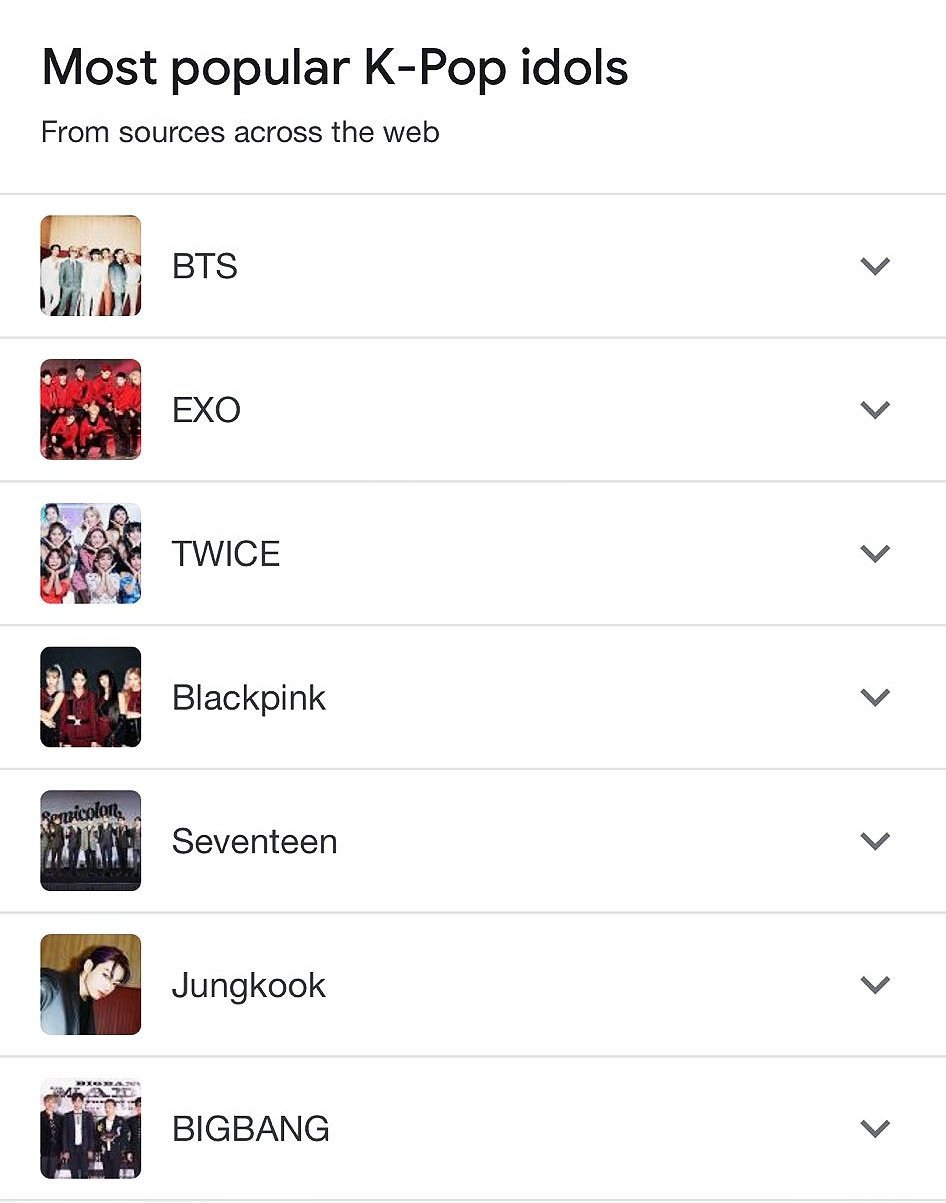 Google is the top search engine globally. The main vocalist of BTS has been the most sought-after K-pop idol on major platforms, including Google, YouTube, Tiktok, Tumblr, and Twitter. Proving his popularity, Jungkook has been the most searched K-Pop idol in Google since 2017. He has recently surpassed 54 billion views on Tiktok, having the hashtag with the most views for an individual.

His solo song 'Euphoria' has seen major success across all music charts, and 'My Time' is the highest-charting BTS solo song on Billboard Hot 100 chart. Jungkook has shown his popularity with his music and with his talent; henceforth, the title of 'most popular k-pop idol' rightfully fits him well.


When searching for "most popular kpop idols" on Google, BTS shows up as the top result, with Jungkook showing up as the top individual result.
Under the same search query in the past 5 years, Jungkook is also the Highest showing K-pop Idol, appearing as a breakout topic. This shows Jungkook's huge popularity, proving that many sources consider him to be the most popular kpop idol.



It also seems to have appeared that when you search for 'most handsome k-pop idol', Jungkook shows up first. Jungkook's handsomeness and charm are always appreciated and praised by many. Jungkook wasn't titled People's Sexist International Man for nothing!