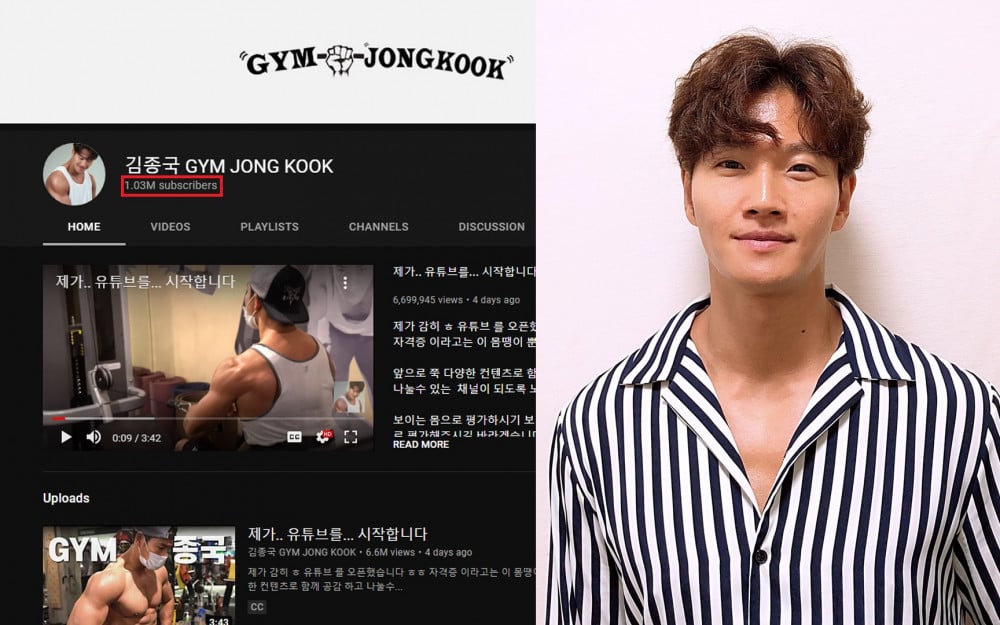 Just a week ago, Kim Jong Kook started his own YouTube channel, 'Gym Jongkook,' which is gaining much attention.

As soon as the singer announced that he had opened his own channel, he quickly gained subscribers and became eligible for the silver play button with just one video. As of June 21, Kim Jong Kook's channel holds more than 1 million subscribers, quickly making him eligible for the gold play button.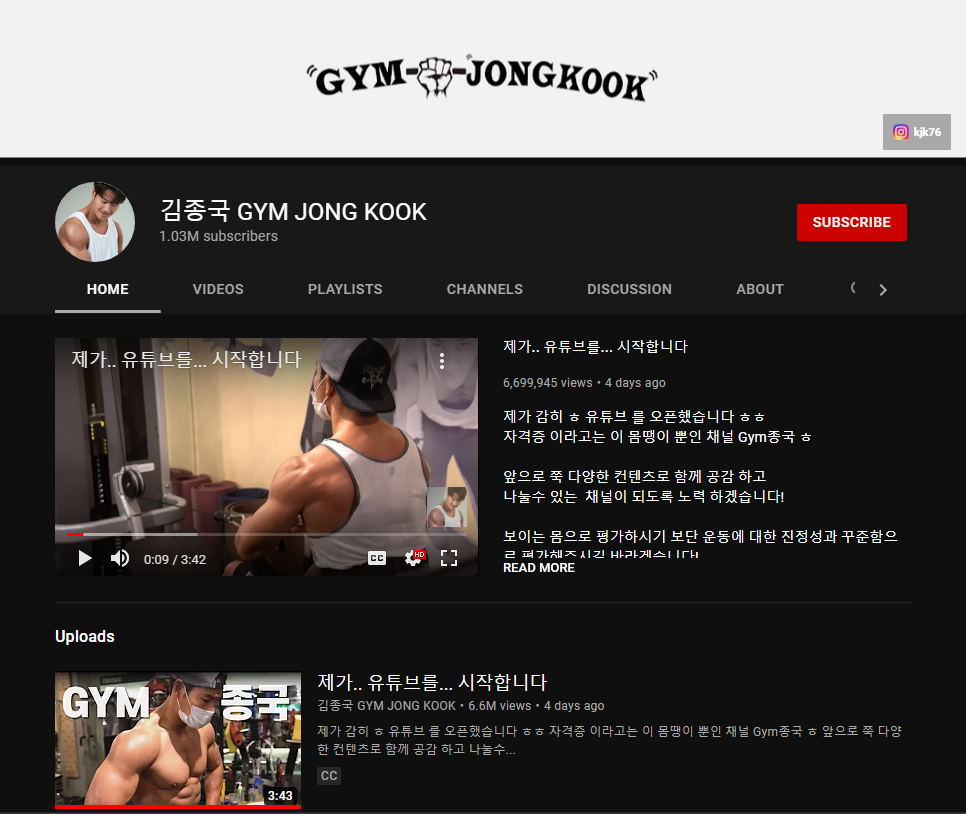 Previously, Kim Jong Kook posted a photo of the capture of his YouTube channel with hashtags, "Youtube," "Gym Jong Kook," and "D-1." He also announced that his YouTube will be opened on June 17 at 6 PM KST. He soon uploaded his first video about, of course, physical training and workout.
Many of his fans are enjoying Kim Jong Kook's video, as he will continue to share videos of his workout and his daily life.