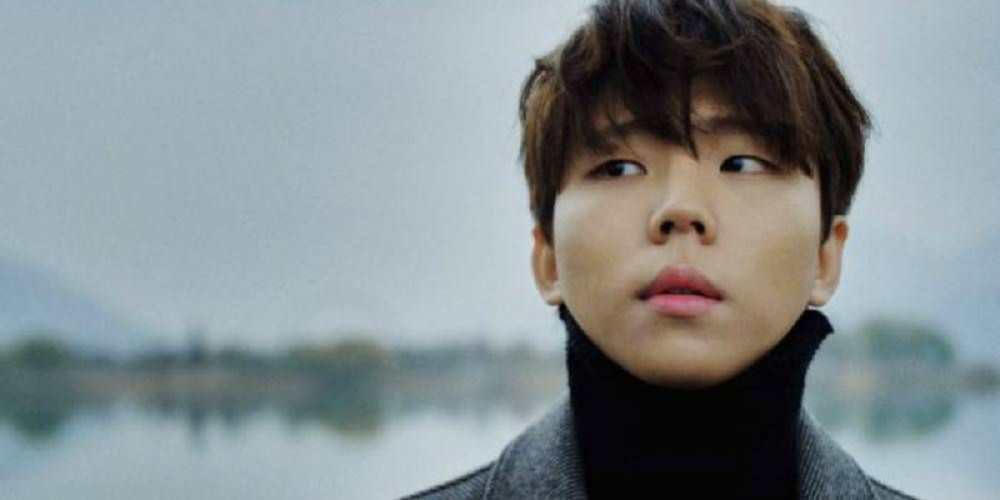 Singer Jung Seung Hwan has expressed his extreme satisfaction at working with artist IU.
In his recent interview for his newly released EP album 'Five Words Left Unsaid', Jung Seung Hwan shared some behind-the-scene stories of his music collaboration with IU.
In Jung Seung Hwan's EP album, IU is credited as the composer and lyricist for his last track "Love Letter". This is already the third time that IU and Jung Seung Hwan has had a music collaboration, following their collaboration for his well-received songs "Confession of December 25th" and "The Snowman".
Jung Seung Hwan stated, "There is actually a very interesting story behind my song "Love Letter". When IU appeared on KBS' show 'Yoo Hee Yeol's Sketchbook', she revealed a song she had written, but had not yet been officially released. She even asked the viewers to help her come up with the title for the song. Seeing that broadcast, I really liked the song so I sang and uploaded a cover of the song on my social media account. IU then suggested to me that I sing it instead of her. I was so thankful. It was a really cool experience".
Jung Seung Hwan continued, "I think IU's lyrics are very compatible to my preferences in music. Her unique, poetic expressions and her writing are very compatible to my preferences, and maybe that is why the positive synergy between us was possible".