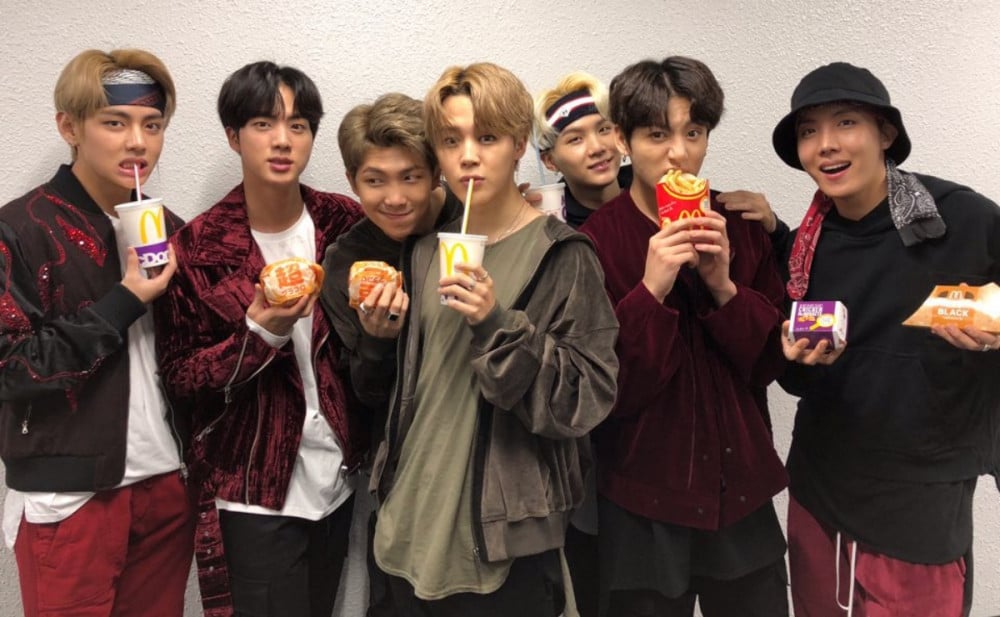 McDonald's has revealed the official schedule for 'The BTS Meal'.

On May 11, McDonald's unveiled the official dates for the release of BTS' collaboration meal with the fast food franchise. As previously reported, 'The BTS Meal' consists of a 10-piece Chicken McNugget order, a medium order of World Famous French Fries, a medium Coke, and special Sweet Chili and Cajun dipping sauces inspired by real dipping sauces available at McDonald's locations in South Korea.

According to the schedule below, fans will be getting a 'Who's Who' teaser on the 13th, concept photos from the 17th to the 23rd, and more until 'The BTS Meal' becomes available on May 26 KST.

Are you excited for 'The BTS Meal'?