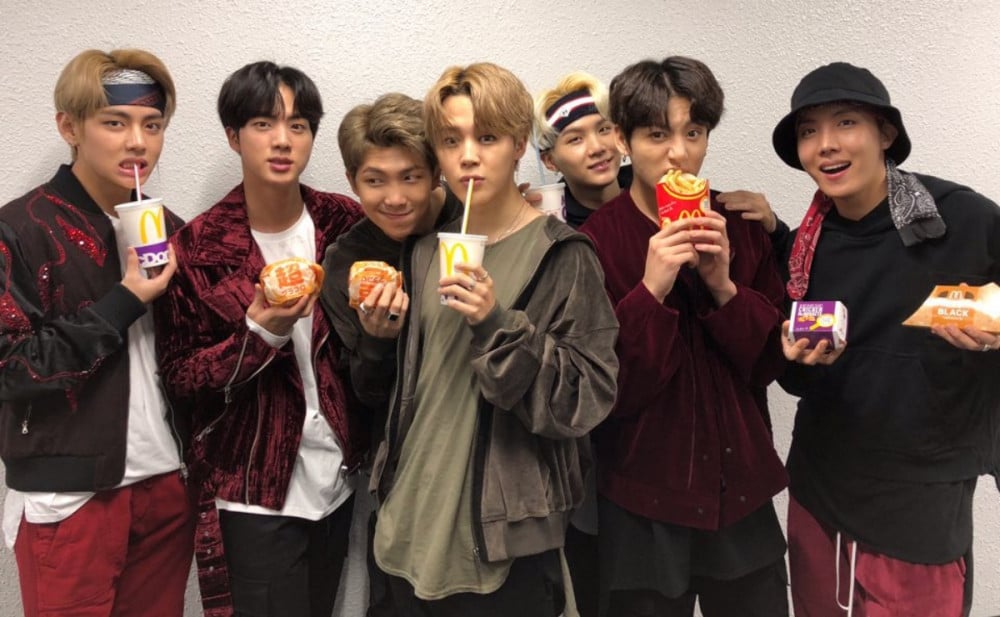 BTS is the latest celebrity name to be given their own McDonald's combo.
On April 19 EST, McDonald's announced the upcoming launch of the 'BTS Meal' – consisting of a 10-piece Chicken McNugget order, a medium order of World Famous French Fries, a medium Coke, and special Sweet Chili and Cajun dipping sauces inspired by real dipping sauces available at McDonald's locations in South Korea.
"The band has great memories with McDonald's. We're excited about this collaboration and can't wait to share the BTS Meal with the world," a representative for Big Hit Music commented in an official statement on the group's behalf.
The 'BTS Meal' will officially be available starting May 26, and will not only include the United States, eventually launching in 50 countries total during May and June.
Meanwhile, previous celebrities involved in similar promotions include musicians Travis Scott and J Balvin.
The full release schedule of the 'BTS Meal' can be seen below.