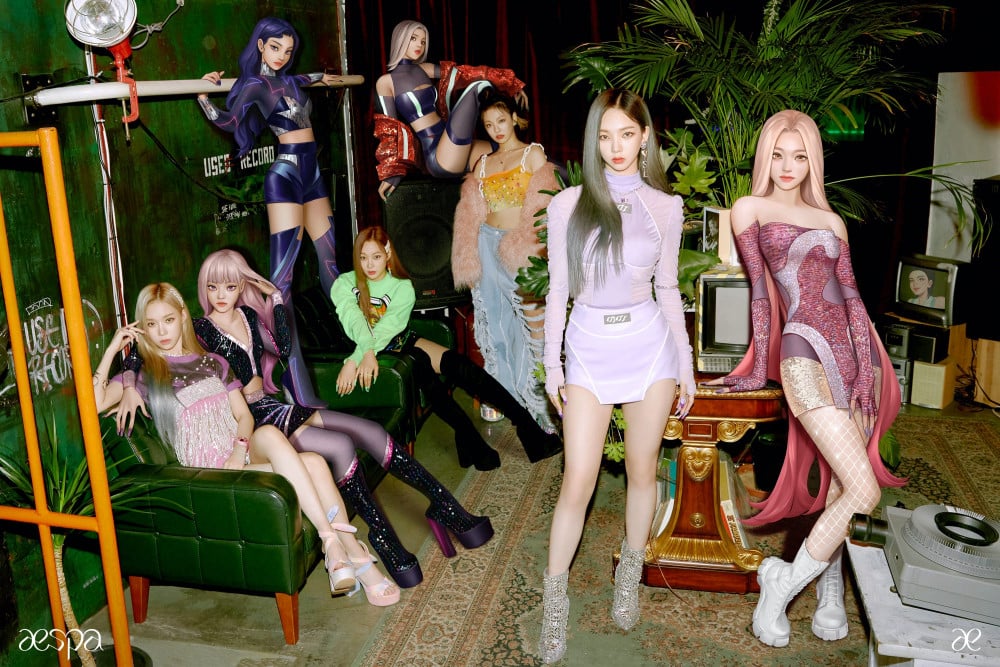 aespa re-emphasized that their virtual members were part of the group.
The girls had a press conference for their 'Next Level' release coming up later today. The girls talked about their universe, saying, "We're happy about our universe because it gave us our own unique color and style. We're looking forward to our future promotions." Karina said, "We learned a lot about the aespa universe. We had to understand the universe to promote it, so we learned it like it was a lesson. We completely understand it."
The girls said, "The ae-aespas enter the real world and we spend time with them. They're made from our data, so we get along with them even if we don't practice with them. We are an 8-member girl group."
What are you thoughts on the aespa-verse?