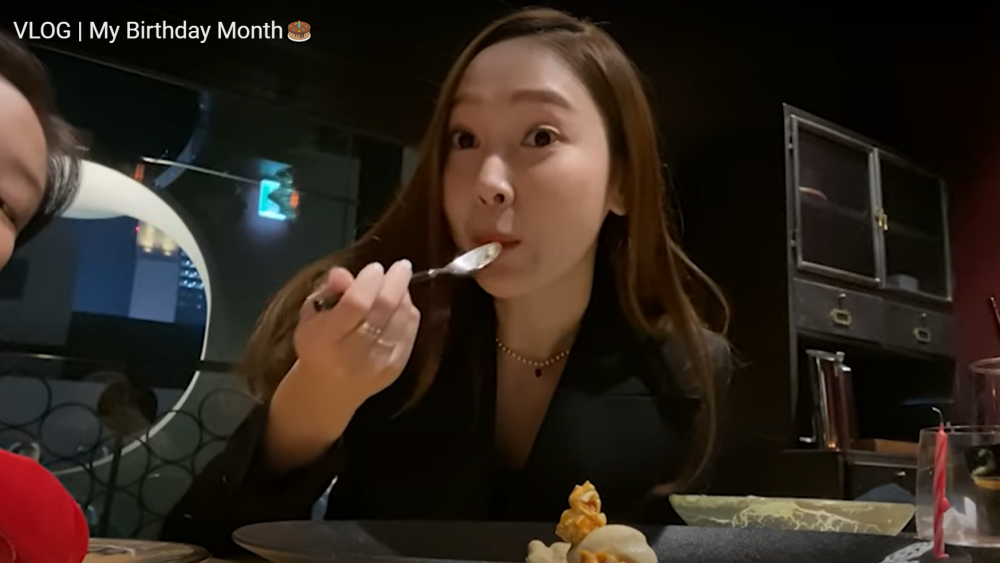 A friendship no one saw coming was revealed on Jessica's YouTube channel.

On May 21st, Jessica posted her birthday month vlog on her YouTube channel. In the vlog, Jessica is seen celebrating her birthday with BLACKPINK's Jennie on day 5. Jennie bought a beautiful rose-shaped cake and a pearl necklace for Jessica's birthday. Then, two idols exchange good-natured banter as most close friends do.
It was revealed that Jennie and Jessica got close after sharing the same make-up and hair salons while also learning French and pilates from the same teachers. Netizens reacted:
"Omg, I never saw this friendship coming"
"Both look like they are rich princesses. Love it"
"They are so adorable"
"They match each other's energy"
"I can tell it's Jennie just by hearing her voice lol"
"Oh wow... then my friend and my sister have the same ex-boyfriend"

"Jessica and Jennie, my two biases are friends..."

Jennie and Jessica's interaction starts around the 7:32 mark. Were you also surprised?