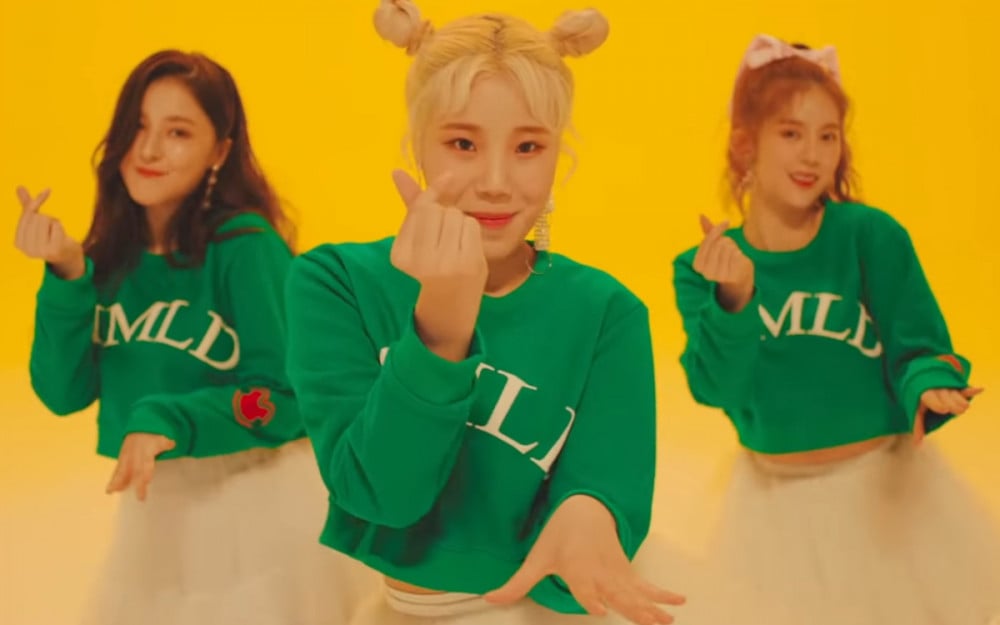 Momoland's "BBoom BBoom" music video reached 500 million YouTube views on April 12 at 7 AM KST.

The music video, which was released on January 3, 2018, is the very first Momoland music video to reach the milestone number. Other popular Momoland videos include the "BBoom BBoom" choreography video, both the choreography and music video for "BAAM," and "Banana Cha Cha," which are all currently in the 200 million view range.
To commemorate the milestone, Momoland's agency MLD Entertainment released a special poster image announcing the achievement, which can be seen below.

Congratulations, Momoland!