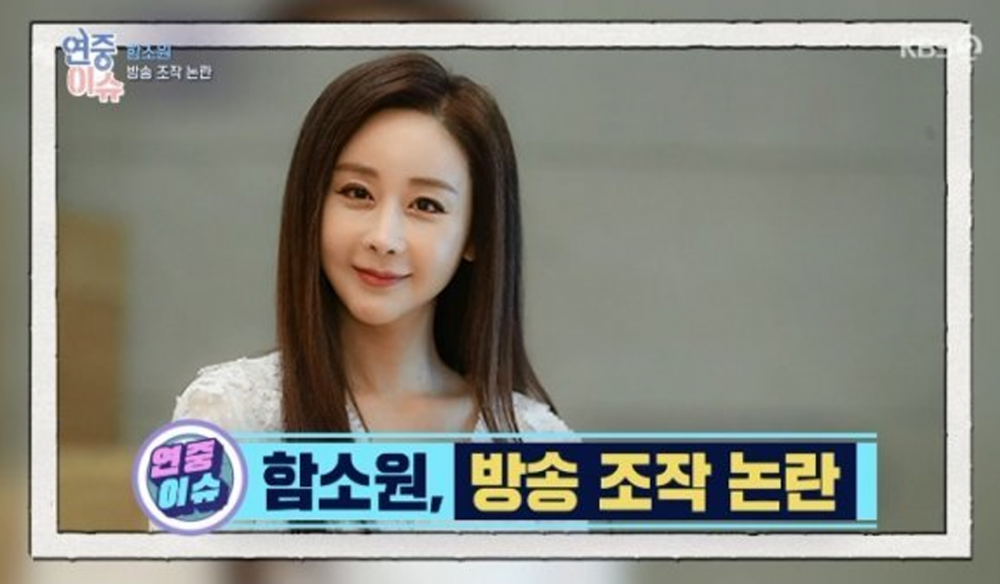 Ham So Won recently expressed her feelings after confessing that she had staged the episodes on CHOSUN TV's 'Taste of Wife.'

Previously, netizens raised suspicions over the vacation home allegedly owned by Ham So Won's in-law family in China. One netizen discovered that the vacation home revealed on the show did not belong to Ham So Won's in-laws but was actually an Airbnb rental. Since then, the TV personality has been accused of lying on various occasions, including the wealth of her in-laws.

As the controversy heightened, Ham So Won came to admit that it was all her fault. Since then, 'Taste of Wife' has finally made a statement about the recent controversy involving Ham So Won and decided to end the season on April 13th.
During a broadcast, Ham So Won expressed her feelings about the recent controversy saying, "It's very difficult. It's the same as what I said in my apology. I do know I did wrong. I admit that I was wrong and am trying to self-reflect. I'm trying to smile for the fans who are supporting me. And I'm also trying to put forth effort for my family as a mom."