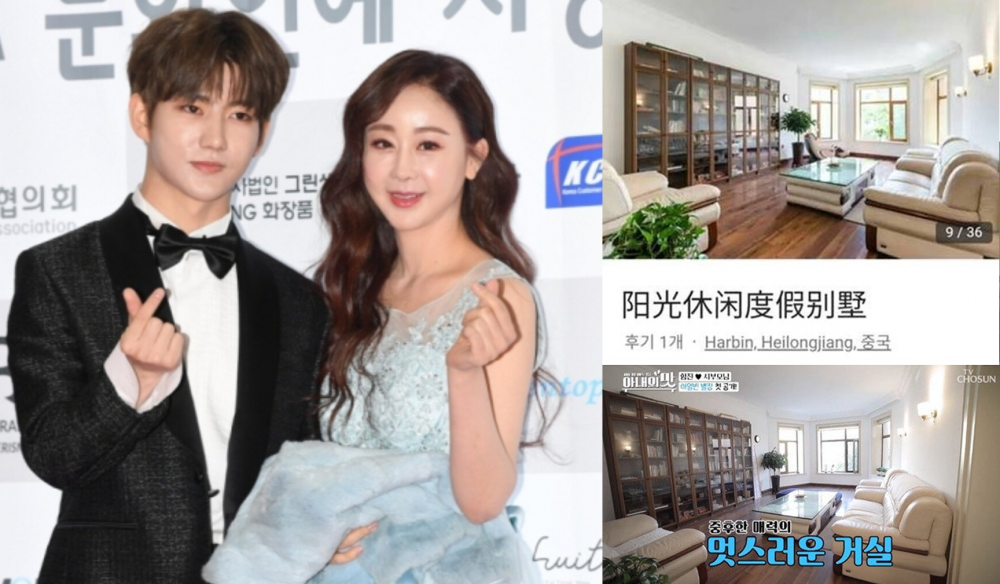 It was previously reported that Ham So Won and Jin Hua would be leaving TV CHOSUN's 'Taste of Wife' after three years. The couple is leaving the show without any further explanation after being embroiled in a controversy recently.
An official from TV CHOSUN explained, "It is only right for the Ham So Won, Jin Hua couple to leave the show. We took into consideration of Ham So Won's opinion and made the decision."
Ham So Won joined 'Taste of Wife' in 2018, after being married to Jin Hua, who is 18 years her junior. In particular, she gained attention for being married into Jin Hua's wealthy family, known to own a family business conglomerate in China. Ham So Won's in-laws also gained much attention as they frequently appeared on the show and even introduced the viewers to their family mansion and vacation home located in China.


However, suspicions have been raised that all these luxurious homes were fake. An online community accused Ham So Won of lying about the vacation home that she had once introduced on the show. One netizen raised questions when they found the vacation home that was depicted to be owned by Jin Hua's parents listed on Airbnb. According to the listing, the home is owned by someone else, and the photos closely resembled the layout of the house shown on 'Taste of Wife.'
Some might believe Jin Hua's parents might have posted the house on Airbnb, but the vacation home has been listed on the Airbnb site before Ham So Won introduced the vacation home on the TV show. One netizen also claimed, "I asked Ham So Won about the vacation home during one of her live streams, but then she kicked me out the chat."
Other netizens asked TV CHOSUN to clarify about the vacation home, but the official from the channel stated, "We are only in charge of the content of the show and do not know the details of the participant's wealth and finances."
Then on March 27, the couple announced they were leaving the show through their social media without any explanation about the controversy,