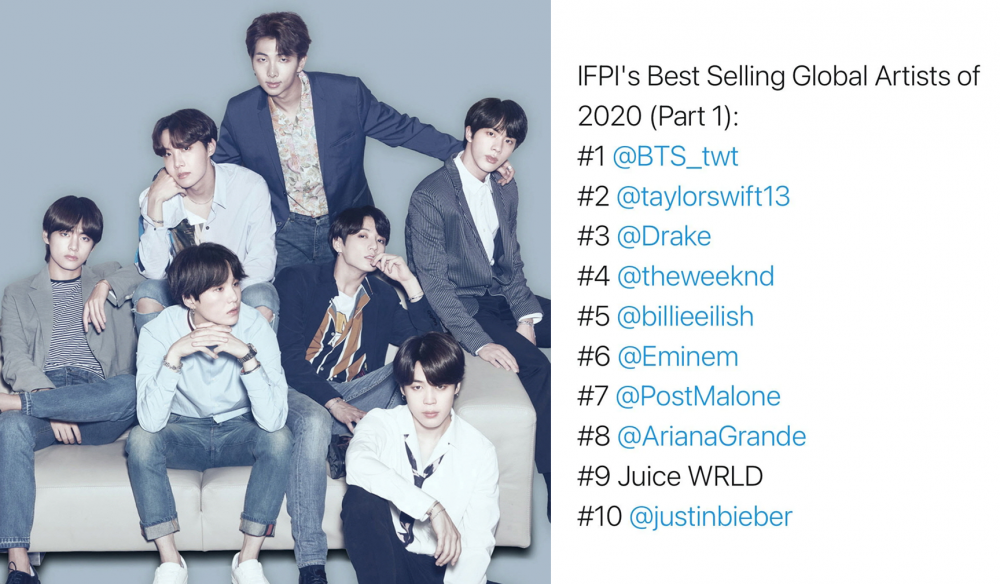 On April 7, IFPI's 'Best Selling Global Artists of 2020' has been released.
There are various global artists who have made the charts, including Taylor Swift, Drake, Billie Eilish, and more. However, BTS has come in at number 1 proving their worldwide influence.
The announcement has been shared on various social media platforms where netizens were able to see another accomplishment made by the K-pop boy act.
The results were also shared in Korean online communities where netizens gathered to share how impressed they were with BTS.
Netizens commented, "Wow, they're number 1 in the world?" "They're so amazing," "Wow, this is incredible," "So crazy," "They're really kings of K-Pop," "BTS is really amazing," "I can't believe number 1 is a Korean artist," "Congrats to BTS again," "So this is how they build HYBE," and "BTS is truly household names now."