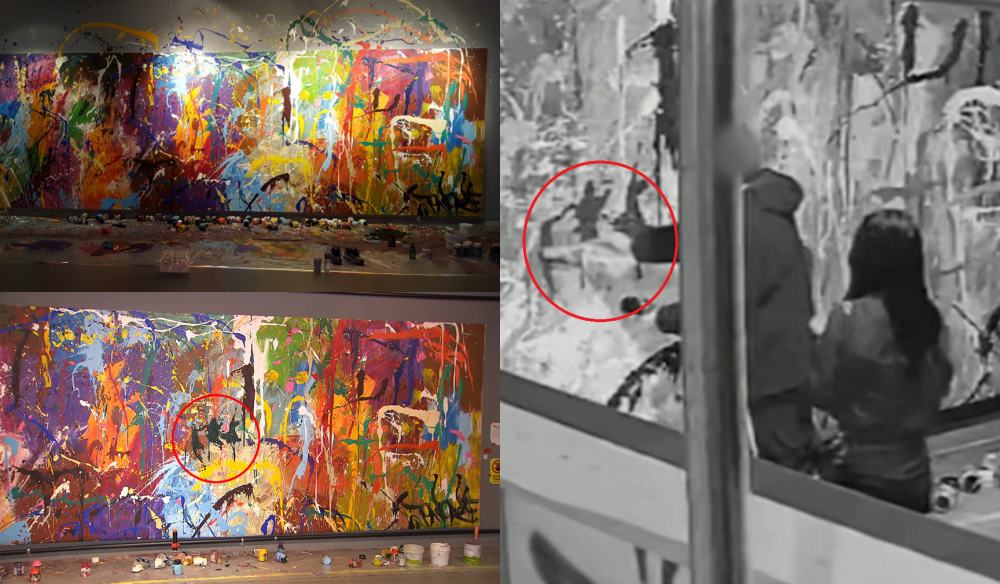 Last month, a couple was caught accidentally defacing an expensive artwork that was displayed at the Lotte World Mall exhibition.

In the video, a young man and woman are seen observing the artwork. Shortly after, the two individuals pick up the paintbrush that was displayed along with the artwork and begin drawing on the canvas.

After even spraying on more paint, the two quietly disappeared. The art exhibition immediately called the police after discovering the graffiti on the artwork. After checking the surveillance camera, they discovered the two individuals in their twenties.

The painting in question was revealed to be an artwork done by JonOne, an American graffiti artist, and is said to be worth approximately 500 million KRW (~$447,647.65).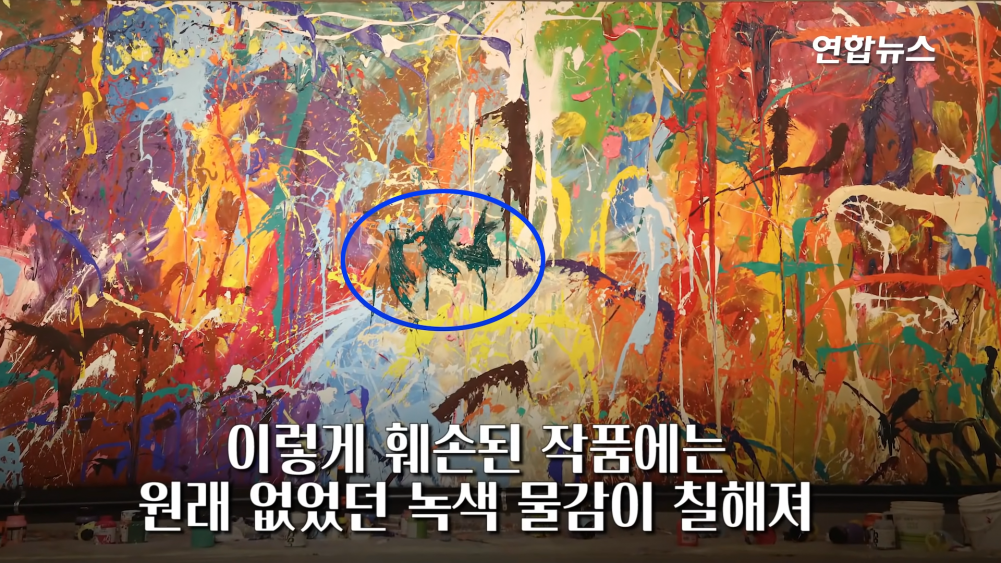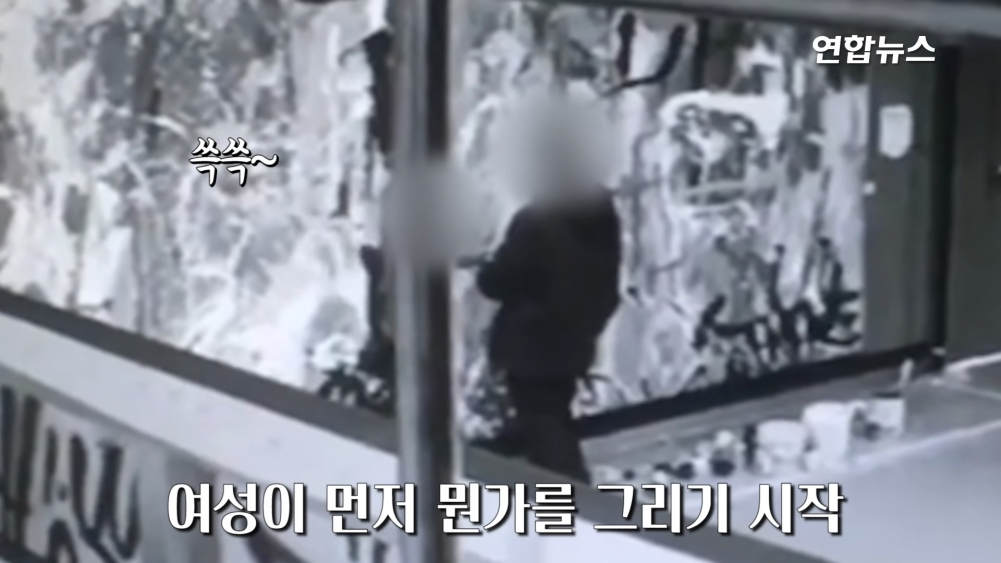 According to the investigation, the couple stated that they drew on the artwork believing that it was a participation piece, after seeing the paint and paintbrushes laid out in front of the canvas. The exhibition notified the artist about the situation right away and received a reply.
Artist JonOne explained that he wants the artwork to be restored and does not want the two individuals to be affected negatively by this incident.
However, according to the art community, the two individuals in their twenties might have to pay the expenses for the restoration.

It seems the restoration work will not be difficult and the artwork has been insured. The restoration process can be carried without difficulty but the insurance company might claim the expenses.

According to the CEO of the exhibition planning company, the cost of restoration may amount to 10 million KRW (~$8,952.95). The artwork has been insured and the insurance company may bill the expenses to the two individuals.