Popular beauty YouTuber Dawn Lee, who previously revealed her fight against cancer, recently updated her fans about her current health condition.

The YouTuber left a message in a post on her social media with a picture of her wearing a hospital gown. She wrote, "I was having a mental breakdown even until a few days ago. Not too long ago, at the hospital, I was told to prepare myself because I might die."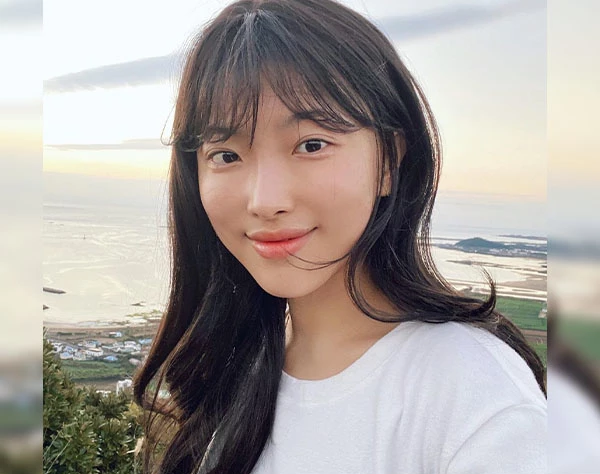 She continued to write, "Now I'm calm and composed so I can share this nonchalantly, but I was very nervous. I've been admitted to the hospital again for chemotherapy. Still, I ate Chueotang (loach soup) for lunch, and I'll get better and live." Many fans have left comments in support and are wishing her a full recovery.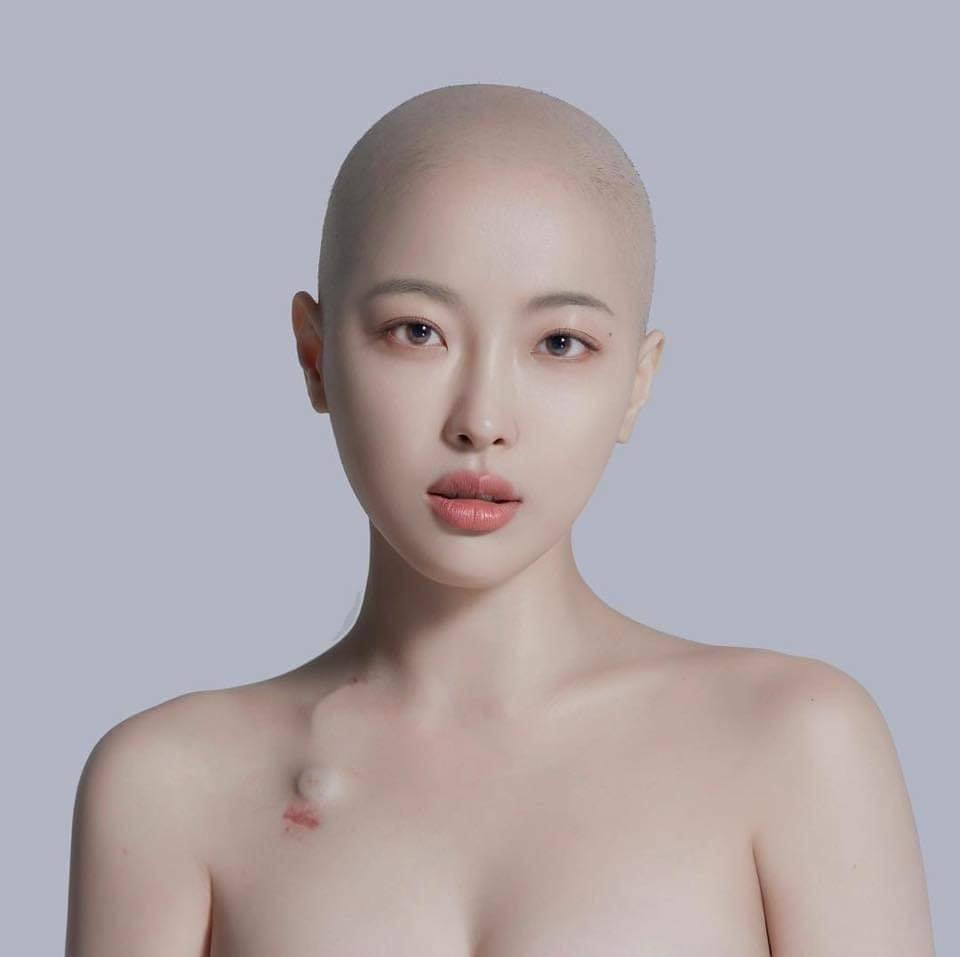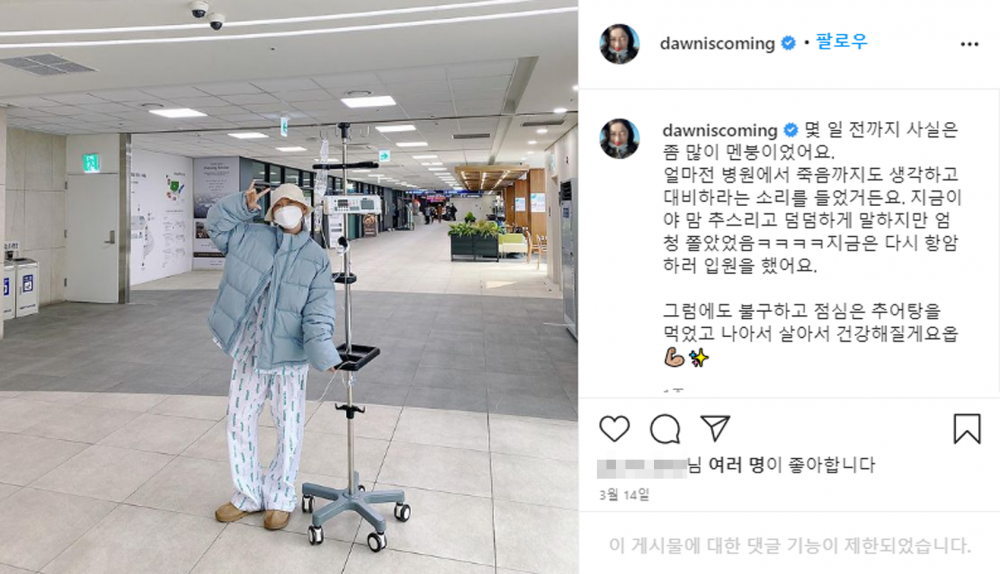 Dawn Lee has been suffering from septal Lymphoma since February 2019 and has been sharing her journey to recovery. She drew attention in May of 2019 by releasing a special beauty pictorial.

At the time, she posted a video of the photoshoot process on her YouTube channel and said, "I was so scared and hated when I first had a chemo port. I now think it's a token that I'm overcoming well now, so I'm going to shoot a pictorial that shows the chemo port."

Dawn has been continuing to show fans her optimistic recovery and gave many hope, strength, and courage through her videos.