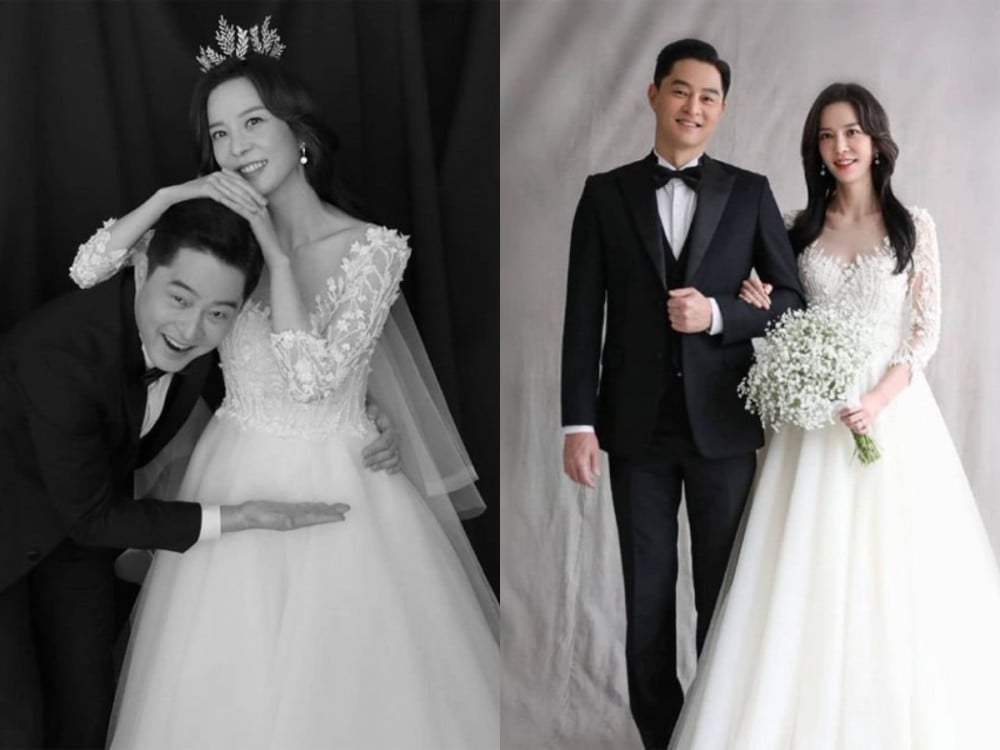 Veteran hip-hop duo Jinusean's Jinu(50) is getting married and will be a dad soon.

On March 24th, Jinu's wife lawyer Lim Sara(37) posted on her personal Instagram announcing her marriage and pregnancy. In a caption, she wrote, "There is good news to share. I finally met the other half of my life. A private dinner with our family members will replace the wedding ceremony when they come to Korea. Thank you for supporting us with kind hearts. And one more surprise! We are currently expecting our first child." and posted wedding pictures with Jinu.
Regarding the news, Jinu's label YG Entertainment briefly commented, "This is something new. We will look into this."
Congratulations to the newlyweds!