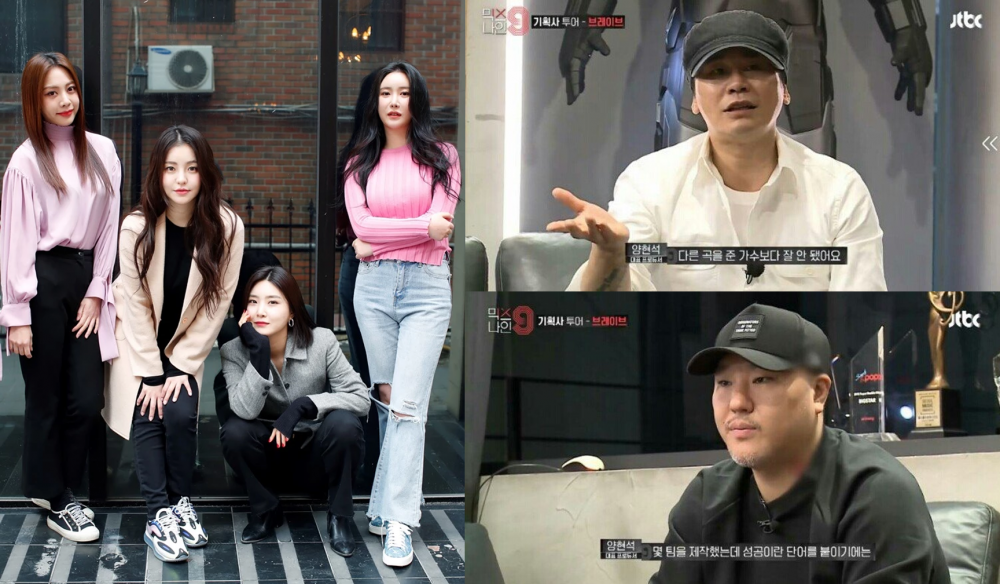 Amidst the Brave Girls writing a new history with "Rollin" going viral four years after its release, a past video of Brave Brothers and Yang Hyun Suk is gaining attention again.
The video that is gaining attention is a clip from JTBC's survival reality show 'Mix Nine' that aired in 2017. In the show, the former YG Entertainment Chairman Yang Hyun Suk was seen visiting various music agencies all over Korea. In one episode, Yang Hyung Suk visited Brave Entertainment and met with producer Brave Brothers. Brave Brothers was the main producer at YG Entertainment from 2004 to 2008, and he left YG in 2008 to start Brave Entertainment. He produced hit songs for numerous K-pop artists after leaving YG.
At that time, while driving over to the offices of Brave Brothers, MC Noh Hong Chul asked Yang Hyun Suk about the rumors of discord between him and Brave Brothers. Yang Hyung Suk replied to the question by saying, "Negatively put, we can feel uncomfortable with each other. It bothers me just a little."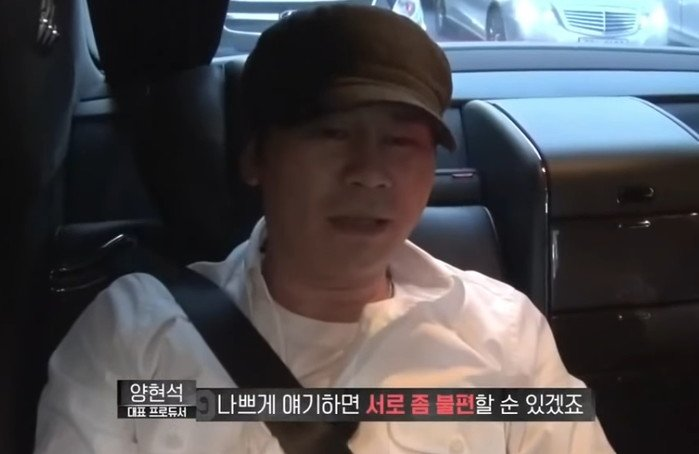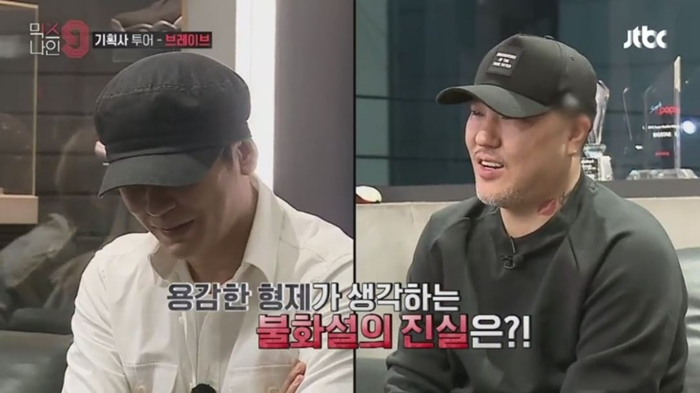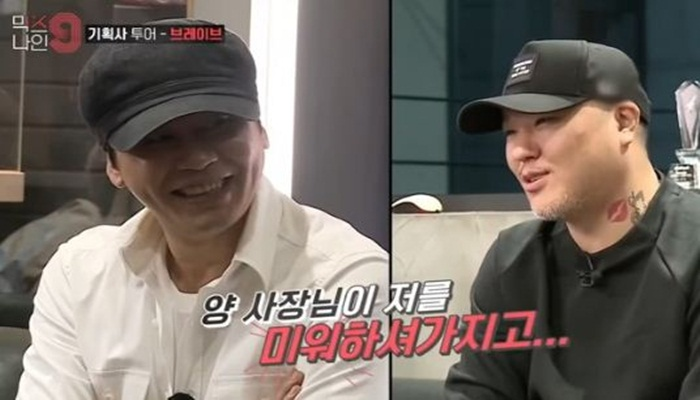 When Noh Hong Chul and Yang Hyun Suk arrived at Brave Entertainment, Brave Brothers seemed a bit nervous in front of Yang Hyung Suk.
Noh Hong Chul then went on to ask Brave Brothers about the rumors of the discord, to which Brave Brothers replied, "Chairman Yang used to hate me. To be honest, I feel uncomfortable."
Then Brave Brothers confessed that despite feeling uncomfortable with Yang Hyun Suk, he decided to participate in the show 'Mix Nine' so that the artists of his company can do well.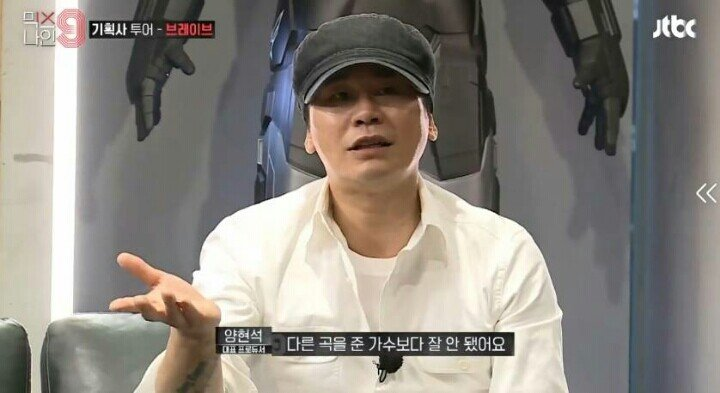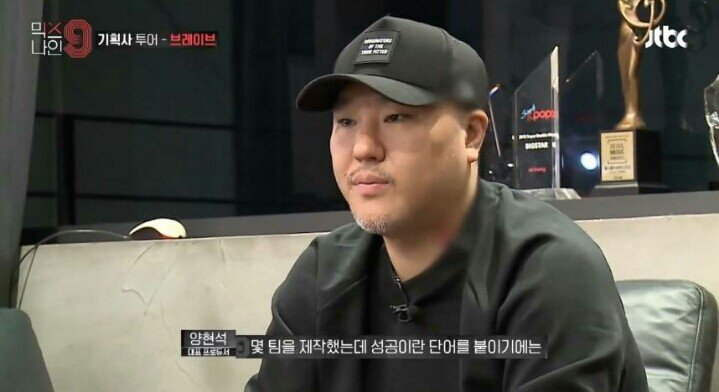 Yang Hyun Suk began giving a word of advice and explained, "What I'm always disappointed about is that the artists under Brave Brothers aren't successful, unlike the artists that he produced songs for. I think it's too early to say he is successful since he only released a few artists."
This past clip seems to be gaining attention after Brave Girls are rising in popularity and charting number one in all the music charts.
After revisiting the past remarks, netizens are commenting, "You never knows what will happen with people," "Look at where Yang Hyung Suk is now, and look at where Brave Brothers is at now," and "Brave Brothers was finally able to be successful. I'm happy for him."