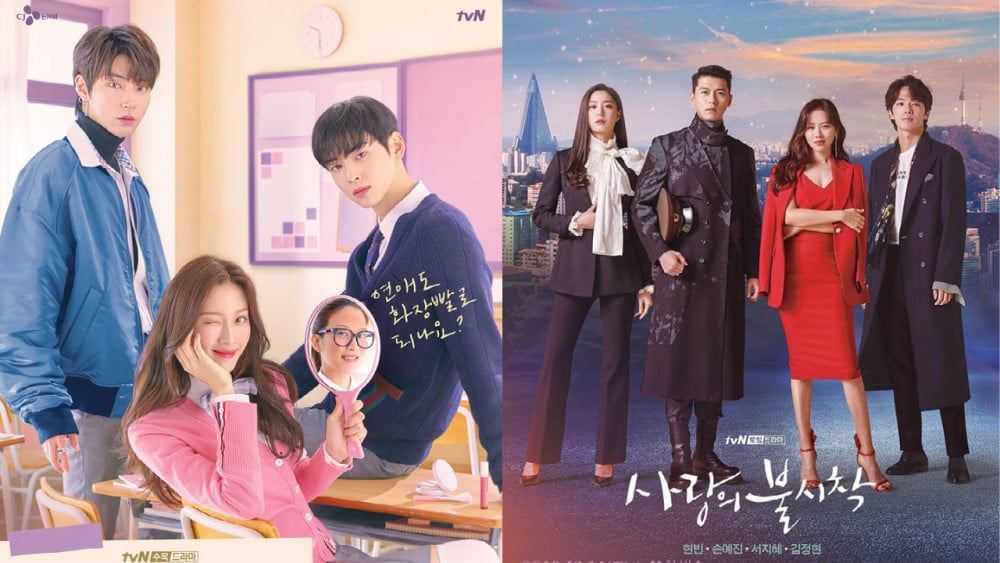 Ratings are part and parcel of any piece of work in the entertainment industry. As such, the Korean entertainment industry is definitely not an exception, especially considering the ever-expanding popularity of the same. With more exposure, every single viewer is inevitably a critic. Naturally, therefore, K-Dramas that blow up in terms of popularity are often termed "overrated," whereas those that find a smaller niche of fans are termed "underrated." However, those are not the respective meanings of the words at all. A bizarre practice in this respect is that of referring to underrated K-Dramas as being better than overrated ones. 'Underrated' simply means that a particular drama should be rated higher than it is. Similarly, 'overrated' just means that it doesn't really deserve the hype. Either way, the opinions on all sides are formed by public opinion, so there can really be no solid consensus on what is underrated or overrated. Here are 5 K-Dramas that have been termed "overrated" by Netizens but definitely deserved the hype.
Goblin
'Goblin,' also known as 'Guardian: The Lonely and Great God,' starring Gong Yoo, Kim Go Eun, Lee Dong Wook, and Yoo In Na, is easily one of the most unforgettable K-Dramas in the history of the medium and for a good reason too. The characters were fully realized and fleshed out by some of the most incredible actors and tragedy and comedy balanced so intricately that you find yourself wondering which is which. At no point in the drama does anything feel out of place or forced, and the ever-evolving dynamic between the characters is as natural as can be. 'Goblin' is rated high, and it definitely lives up to its reputation.
Crash Landing On You
The biggest hit of the third Hallyu Wave, also known as Hallyu 3.0, which received love from all corners of the world, was without a doubt, 'Crash Landing On You.' However, this love story that transcended borders wasn't everyone's cup of tea after all. Many K-Drama fans called it an unrealistic distortion of reality and, as such, deemed it to be overrated. However, it is undeniable that the drama touched the hearts of millions and was a story well told, to say the least. As for it being impractical, what are K-Dramas if not a means to escape reality?
Descendants of the Sun
One of the most pivotal K-Dramas in both Song Joong Ki and Song Hye Kyo's careers is often reduced to being just an overrated mess of a love story in a foreign war-torn land. However, it's most certainly much more than that. From exploring the intricacies of the military to navigating the complexity of human emotions, this drama does a great job of balancing the two. It might be melodramatic at times, but it adds to the appeal of the narrative.
Hwarang
A historical drama studded with idols is bound to be popular, especially among fans of the idols. From BTS' V to SHINee's Minho, 'Hwarang' made sure to have its casting en pointe. However, this exact casting, the ornamentation with handsome young idols, turned off quite a few viewers. Whether one likes it or not, every actor did an incredible job of upholding their characters accurately and charmingly. Besides, the entire story is carried forward with an unpredictable tension, giving each episode a fresh feel.

True Beauty
The latest drama to be added to the list of "overrated" ones has to be 'True Beauty.' Despite being one of the most popular K-Dramas of the year and perhaps because of that reason, it also garnered negative attention for being too childish and immature. However, it is important to note that the drama was a near-perfect adaptation of a popular webtoon of the same name, from the cast to the acting. The storyline was fixed from the get-go, and the actors and production team alike did a great job at making these characters come to life. 'True Beauty' might not be everyone's favorite, but for what it's worth, it is definitely not overrated.