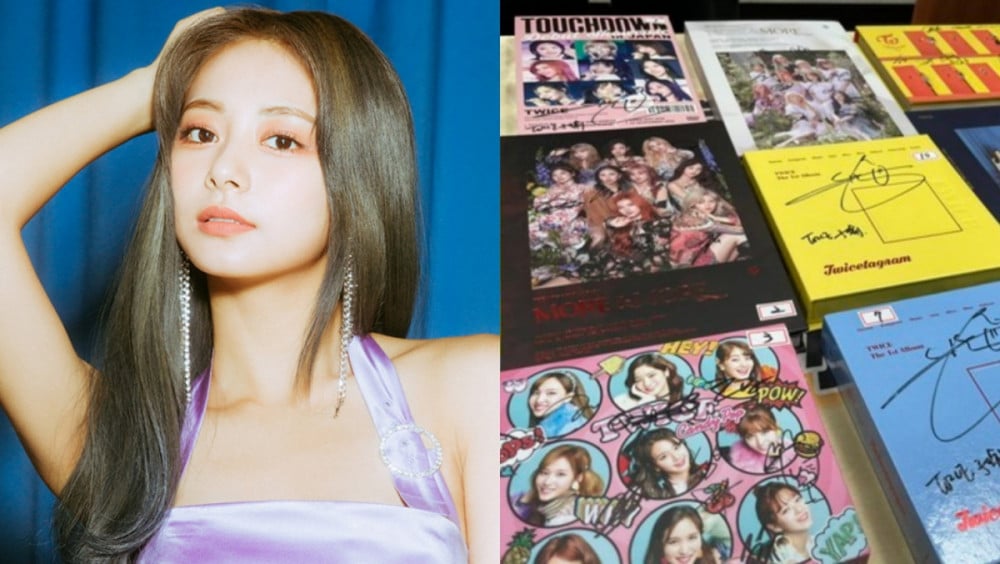 Tzuyu's family chose not to press charges against the housekeeper who stole TWICE goods from their home in Taiwan.

According to reports on February 24, Tzuyu's mother Hwang Yan Ling visited the police station the previous day and expressed, "Tzuyu has forgiven the suspect." Last month, police visited the family home, and after investigations, they confirmed autographed TWICE albums, posters, and other merchandise were stolen by the housekeeper, Mrs. Wang, who attempted to sell the items on an online trading site.

Tzuyu's mother stated to the suspect, "The goods I kept were of a special meaning, and it wasn't about the money. It's been 2 years since you started helping clean our house, and if you wanted the goods, I would've gave some to you. Since you're still young, I hope you'll be filled with hope and opportunity in the future. I hope you never do this again."