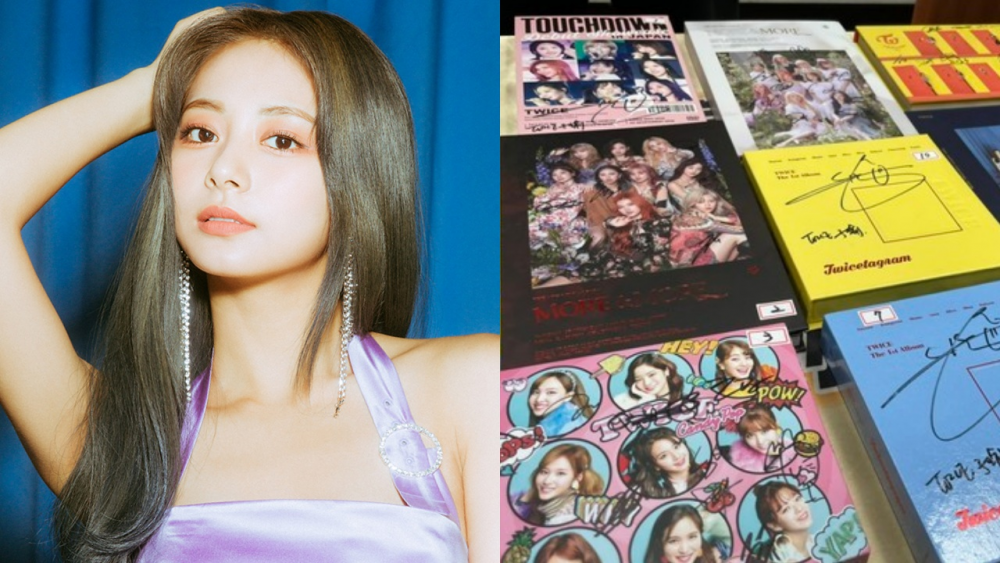 It was recently reported that a large number of TWICE merchandise, including autographed albums and photos, disappeared from Tzuyu's family home in Taiwan. There was much shock as it was revealed that the culprit was a housekeeper working at Tzuyu's home.

On January 28th, the Taiwanese media outlet, ET Today, reported about the theft at Tzuyu's home. According to reports, Tzuyu's mother was collecting TWICE albums and photo cards with the member's autographed signed on them to donate to a charity. Tzuyu's mother discovered that the albums had suddenly disappeared from her home.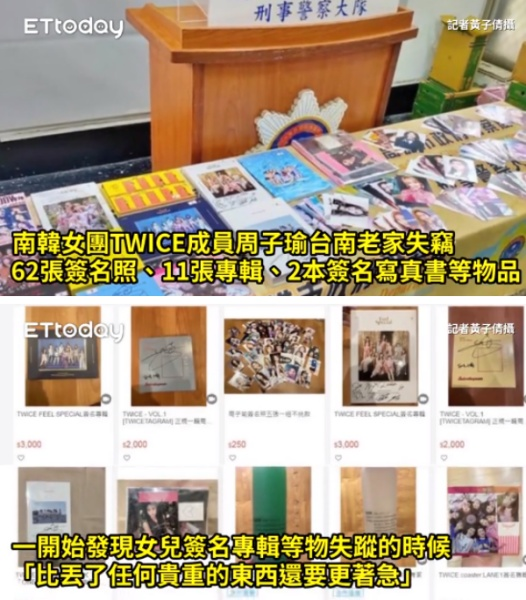 The goods that Tzuyu's mother had collected included 62 photo cards, 11 albums, and two photo books, all with the members' autographs. Tzuyu's mother later discovered these goods listed on an online trading site in large quantities and reported the incident to the police.

The criminal even sold some of the items in a bundle for a low cost because they were not selling well on the trading site. The police found out that Mrs. Wang, a housekeeper, was responsible for stealing the albums during the investigation because there were no signs of forced entry at Tzuyu's house.

Mrs. Wang was a housekeeper who visited Tzuyu's house once a week to clean up. The housekeeper did not confess the exact motives for the crime and was put on trial for theft. It was reported that she had to pay 800,000 KRW (719 USD) in bail, and Tzuyu's mother was able to recover some of the lost goods.