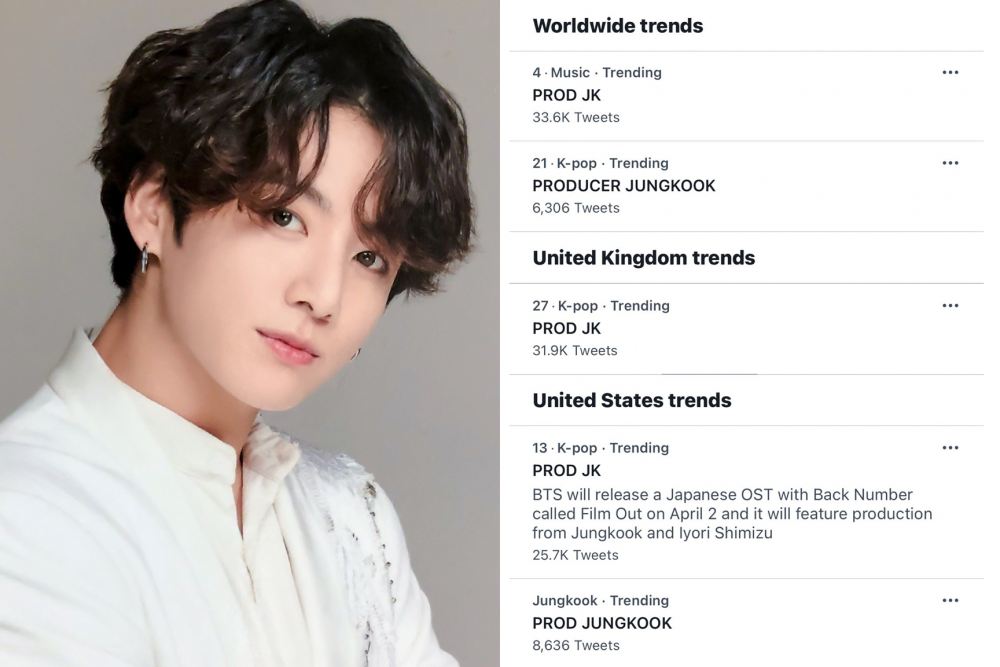 On February 15th, BTS's Jungkook trended worldwide as many fans excited shared news that BTS will release a Japanese OST with Back Number called Film Out on April 2. It will feature production from Jungkook and Iyori Shimizu.
Over the years, Jungkook has been recognized as a producer of many songs as he showed his talent in music production. He has already participated in producing many songs that have been released in the BTS albums. In addition, he has already produced the Japanese song 'Your Eyes Tell,' which was featured as an OST to the film with the same title.
As soon as the announcement of BTS's new Japanese song was released, many fans took it to social media, sharing this exciting news. Many of these fans are ecstatic to be hearing another song produced by the youngest member of the worldwide-popular boy group.