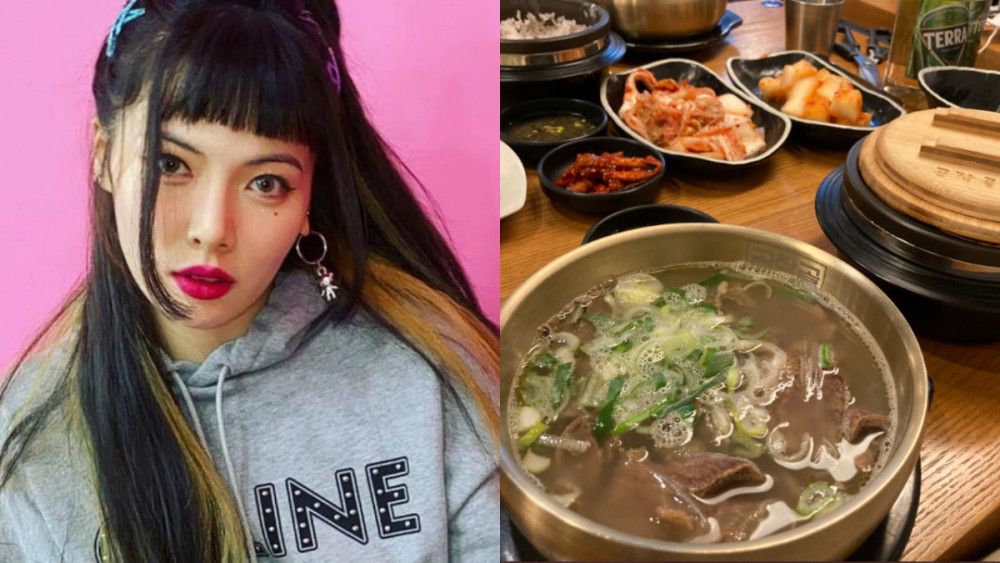 HyunA treated her fans to a yummy meal!

On February 3, a fan of HyunA shared the below photos of galbi-tang and more. The fan said of her favorite singer on Twitter, "I went to see HyunA today, and I asked her if she could recommend what to eat for lunch. Not only did she give us a recommendation, but she also gave us her card to pay for our meal. She told us to eat as much as we wanted."

The fan continued, "HyunA's manager came to pick up her card during our meal. We all felt so full, You're the best, HyunA!" The "I'm Not Cool" singer also gave her fans a gift as the fan added, "In addition to treating us to a meal, she also gave us a luxury brand t-shirt and socks. She's such a lovely girl."

HyunA recently made a comeback with "I'm Not Cool" and "Good Girl".