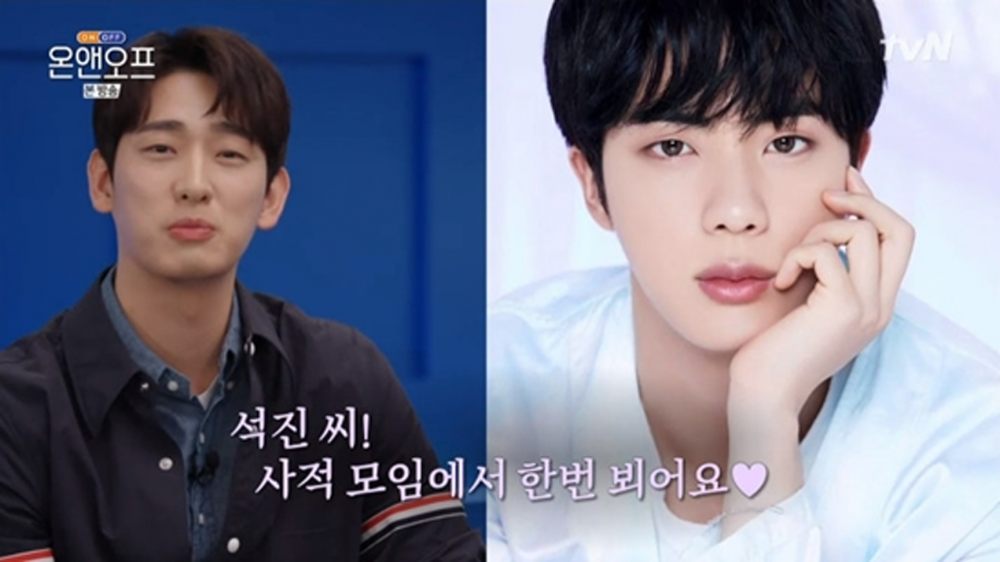 Actor Yoon Park revealed that he is an acquaintance with BTS's Jin.
In tvN's 'On & Off,' which aired on February 16th, former AOA member ChoA and actor Cha Chung Hwa's on-off daily life were broadcasted.

During the episode, actor Yoon Park, who joined the show as a new fixed cast member said, "The response to the last episode was excellent. I even got a call from Seok Jin."

When the actor mentioned the name 'Seok Jin,' the other members asked who he was referring to. Yoon Park replied, "The world star BTS's Jin." In response, the other members commented, "If you call him by his real name, that means you're close to him," expressing their envy.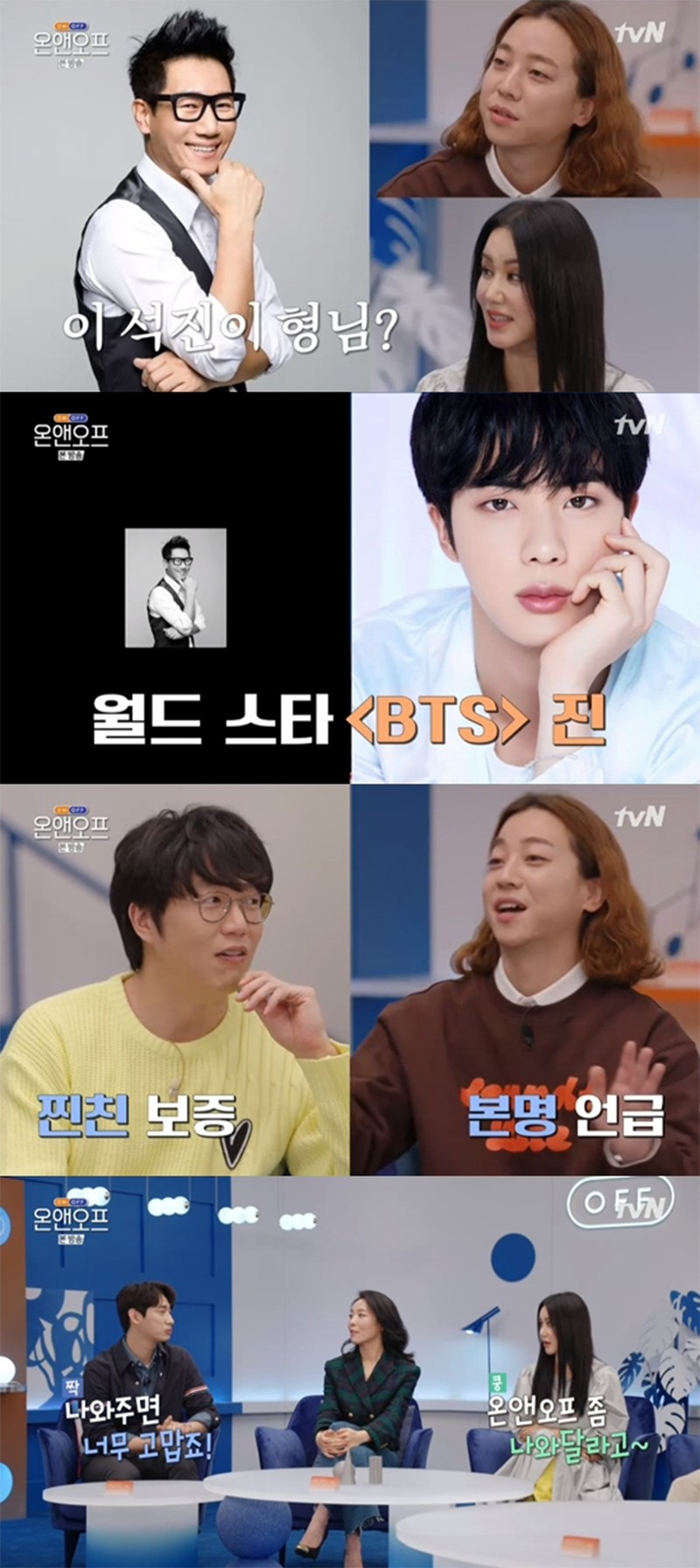 Sung Si Kyung then said, "I know why Yoon Park joined as our permanent member," then continued to say, "Please put into the effort to invite Jin on the show." Yoon Park then said to the camera, "I hope that Seok Jin can appear on this show at least once."
Meanwhile, 'On and Off' is an entertainment show which captures the busy lives of celebrities as well as their daily lives when they're not busy. The show airs every Tuesday at 10:30 PM.