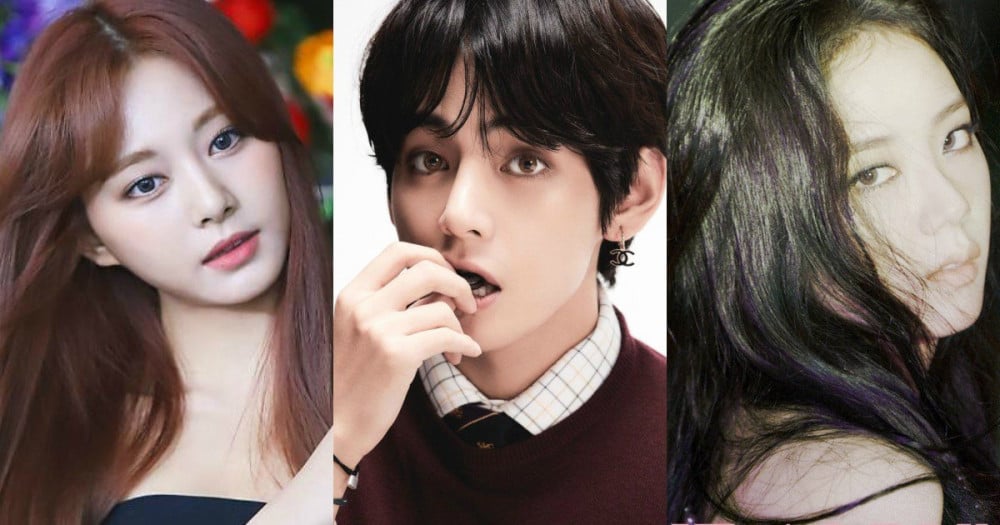 In a year of impressive comebacks and title tracks, it is not hard to have b-sides from our favorite artists slip through our focus. Here are some underrated b-sides from some of South Korea's most popular idol groups that you should listen to today!
1. BTS - "Louder than bombs"
"Louder than bombs" is a b-side included in BTS's February album, "Map of the Soul: 7". The song was co-written by Australian-South African singer-songwriter Troye Sivan. It's raw and emotional and deserves more love.
2. BLACKPINK - "You Never Know"
"You Never Know" is a b-side from BLACKPINK's first full-length album, 'THE ALBUM.' The song speaks out against people who judge others based on their physical appearance, rejecting superficial opinions and harmful comments. They ask people to think about others and what they could be going through in their personal lives before making unnecessary comments.
3. TWICE - "HANDLE IT"
"HANDLE IT" is a b-side from TWICE's October studio album "Eyes Wide Open." It is the 10th track on the album, and member Chaeyoung wrote the lyrics. "HANDLE IT" is a song that talks about being unable to accept a farewell but having to handle it. Give the song a listen!
4. GOT7 - "POISON"
"POISON" is a song from GOT7's eleventh mini-album "DYE." The song was co-composed by GOT7 member and maknae Yugyeom. The song talks about choosing a toxic love time and time again. They will never stop loving the person. It is a song that will have you deep in feels, give it a listen now!
5. MONSTA X - "Sorry I'm Not Sorry"
"Sorry I'm Not Sorry" is a b-sidetrack from MONSTA Xs "Fatal Love" album. It is the tenth and last song on the studio album. The song talks about no longer wanting to stay and suffer anymore, unapologetically leaving while proudly proclaiming that this was not their fault. This track is a perfect self-empowering break-up track,
6. Stray Kids - "Phobia"
"Phobia" is a b-side from Stay Kid's first studio album, "GO Live." Members Changbin, Han, and Bang Chan, who often go as 3RACHA as a trio, helped co-write the lyrics. The song talks about the anxiety of being unable to approach the person they love, with the chorus saying, "Although I want to stay with you, I'm stuck with a phobia."
7. EVERGLOW - "NO GOOD REASON"
"NO GOOD REASON" is the fourth song in EVERGLOW's second mini-album "-77.82X-78.29". While EVERGLOW's title tracks are usually now for being badass and more girl crush, "NO GOOD REASON" is comforting and emotional, talking about how there is no reason to mess with a good thing.
8. GFRIEND - "Love Spell"
"Love Spell" is the second song from GFRIEND's third studio album, "回:Walpurgis Night." The song is dramatic and theatrical, with the lyrics talking about wanting to have a long potion to receive love without any worries and anxiety, but there is no such thing. It talks about wanting an honest relationship rather than one that is considered magical. IT is a song that anyone in their 20s can relate to.
9. MAMAMOO - "Chuck"
"Chuck" is the third song in MAMAMOO's most recent EP, "TRAVEL." Member Moonbyul helped co-write the song. The song talks about finally leaving the person that is not treating them well and choosing to love themselves more and live life for themselves. You don't need no man, ladies!
10. ITZY - "Don't Give A What"
"Don't Give A what" is the second track for ITZY's third EP, "Not Shy." The song, just like most of ITZY's discography, is all about self-love and being proud of yourself. It talks about living life their own way unapologetically, and that no one can stop themselves from being them. If you need a confidence boost, then this is the song!