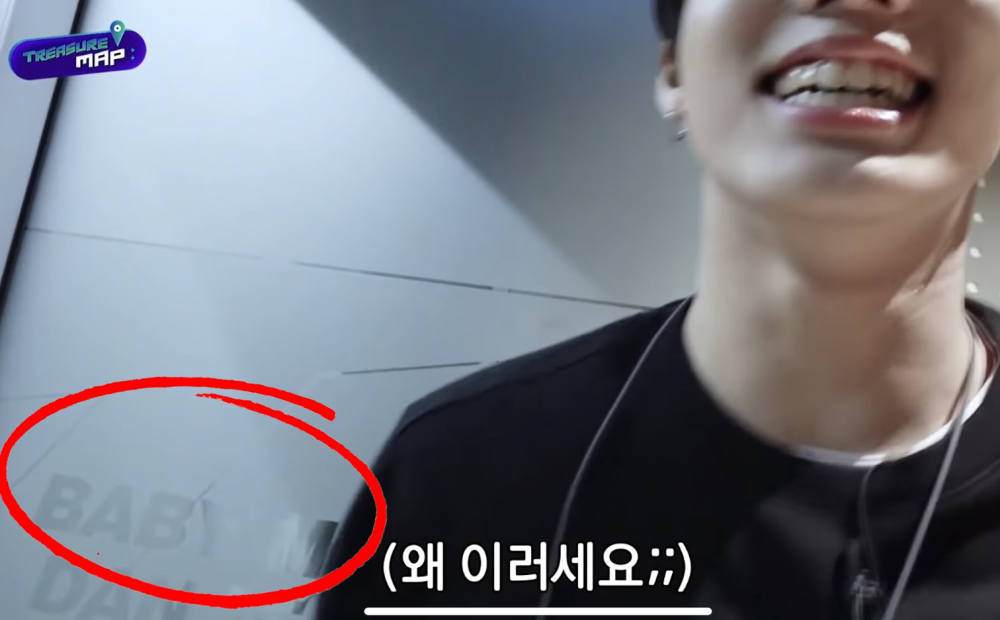 Netizens think YG Entertainment will be sticking with Baby Monster for their new girl group name after seeing Baby Monster practice room in TREASURE's video.
A new episode of 'TREASURE MAP,' a variety show for YG Entertainment's rookie group TREASURE, aired on January 21st. In the new episode, the boy group members played a game inside the new YG Entertainment company building.
While some netizens might have just enjoyed watching the rookie group members, some netizens used their detective skills to discover a small clue about the new girl group's name.
It has been previously known that the entertainment company was preparing to release a new girl group and their name was temporarily known to be 'Baby Monster.' There were many instances that made fans certain that the new girl group name will be 'Baby Monster' as there were some insiders who hinted at the name.
After the recent episode of 'TREASURE MAP,' fans became 100% certain that YG Entertainment decided to stick with that name as the name Baby Monster was seen in the practice room. Since then, netizens took it to social media to share this news.