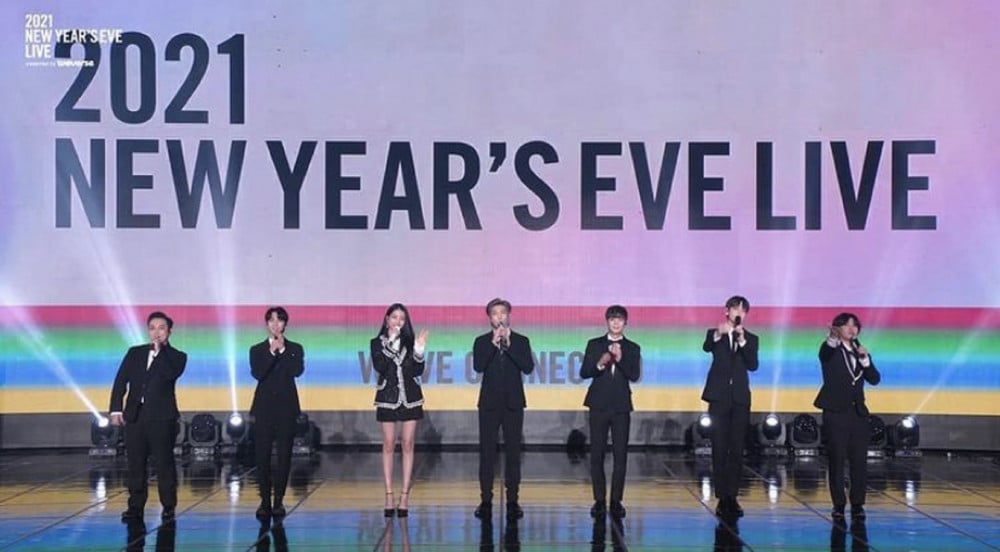 Netizens commented after seeing all the Big Hit 'leaders' together on the same stage.
On New Year's Eve, the artists under Big Hit Label gathered together for a night of 'New Year's Eve Live' joint concert. At one point during the event, the leaders from each group, along with Bumzu and Lee Hyun, came together for an interview session. The idol group leaders included ENHYPEN's Jungwon, GFriend's Sowon, BTS's RM, NU'EST's JR, and TOMORROW x TOGETHER's Soobin.
Seeing a screenshot of these 'leaders' together, netizens commented on various aspects revealed from this moment. Some commented on how tall Soobin, RM, and Sowon were, and how it "felt so good" seeing them all together as leaders.
The post also celebrated the intermingling of the group members for special stages, such as the ones for Shin Hae Chul's "To You" (ENHYPEN's Heeseung, NU'EST's Baekho, Bumzu, GFriend's Yuju, TOMORROW x TOGETHER's Taehyun) and "What Is It That You Really Want" (ENHYPEN's Jay, NU'EST's Ren, TOMORROW x TOGETHER's Heuningkai).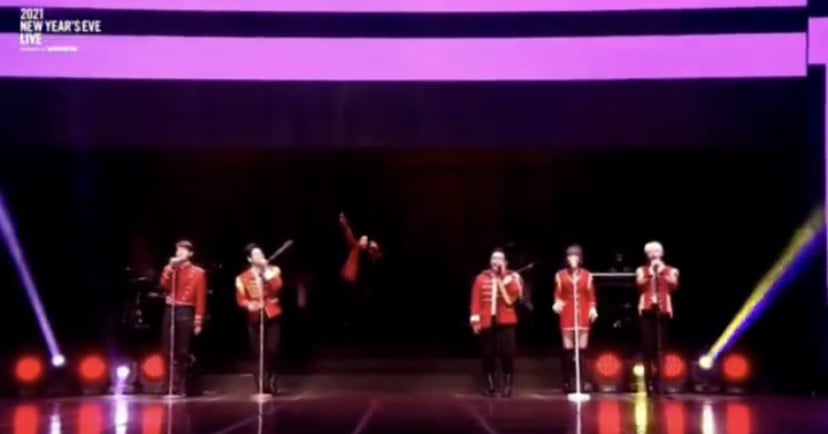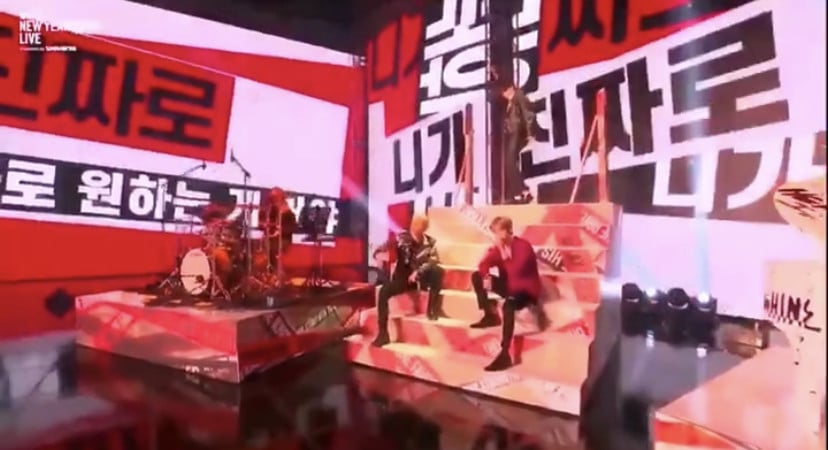 Other reactions include:
"It's a shame Seventeen couldn't make it but this feels strange and good at the same time"
"What the heck...Soobin's proportions...out of this world"
"OMG Soobin is SOOOO TALL"
"Soobin and Sowon look so tall compared to the others??"
"Check out this meme...lol: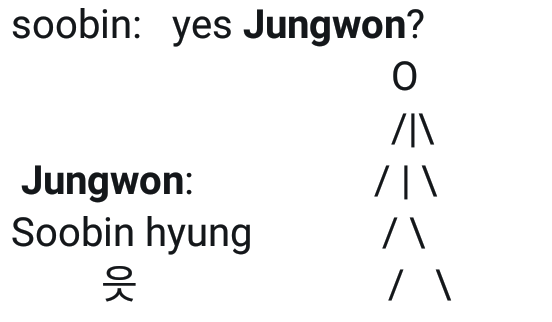 "I didn't know Jungwon was the leader! I thought it was Heeseung. Learned something new today."

"My babies are so TALL"
"I love Sowon...representing the only girl group there"
"Why do RM and Soobin look like they are standing on top of a separate platform lol"