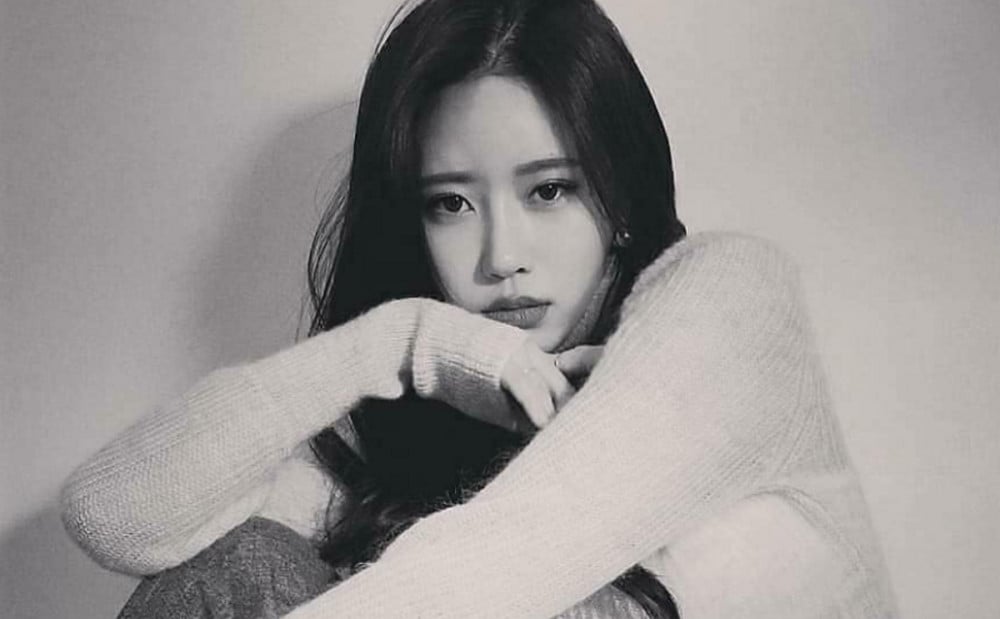 Lovelyz' Lee Mi Joo has opened up a personal Instagram account!

On January 6, Lee Mi Joo shared the below photos for her first Instagram post along with the simple message, "Happy." In the photos, the Lovelyz' member gives a serious stare in black and white, while she puts her finger to her lips in another.

In other news, Lee Mi Joo is featuring in Woollim Entertainment's popular web music series 'The Live 3' with her Lovelyz' members Seo Ji Soo and Ryu Soo Jung.

Stay tuned for updates on Lovelyz and Lee Mi Joo.