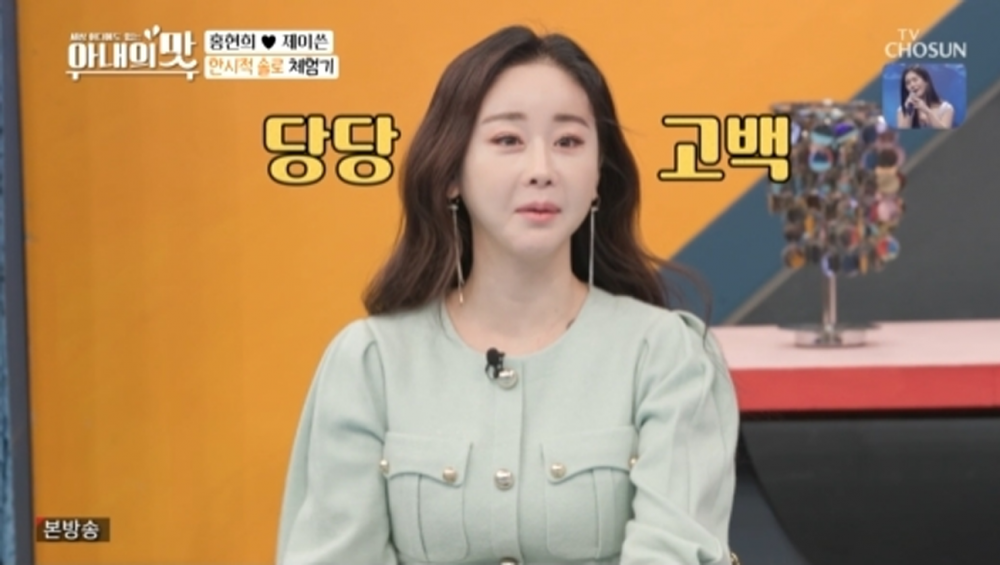 Ham So Won recently confessed that she frequently logs into her husband Jin Hua's social media to delete direct messages from women.

On the new episode of TV CHOSUN's 'Taste of Wife' that aired on January 12th, comedian Hong Hyun Hee joined after her self quarantine was over.
Park Myung Soo asked Hong Hyun Hee's husband "What was the best thing about being alone? Did you reminisce back at the past memories and check the emails from the people you met in Australia?"

Jason replied that someone messaged him through his social media and directly messaged him. The person who messaged him was his former female co-worker who had gotten married.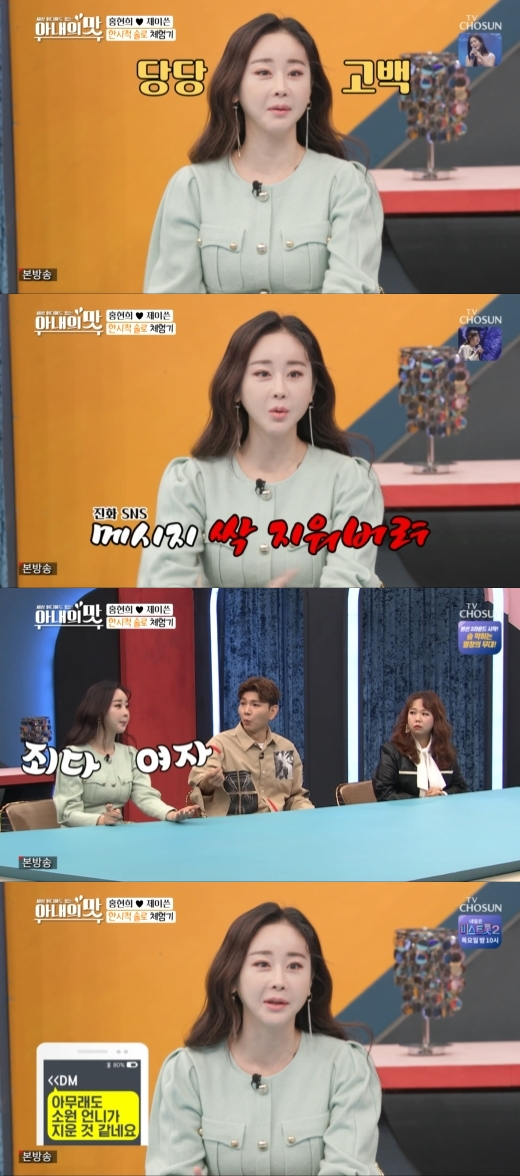 Ham So Won then revealed that she logs into her husband's social media and deletes his direct messages. Ham So Won said, "I frequently log onto my husband's Instagram and delete all the DMs because they're all from women. But then they message back saying, 'I think So Won unnie deleted my message.' but I delete all of those too."

When Jinhua was asked if he knew that Ham So Won deletes his messages he replied by saying he does.