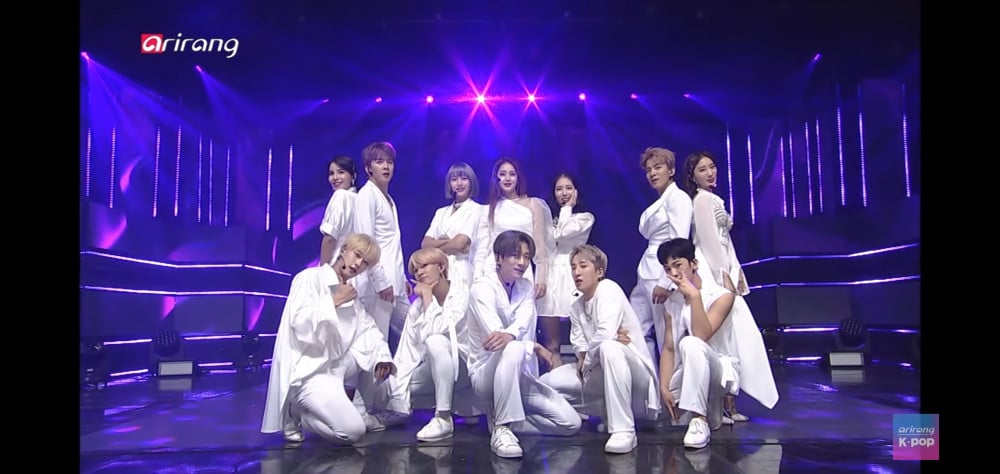 Simply K-Pop's shining gems are their Simply Spotlight stages! These stages give artists a chance to showcase what they can do and allow us, the avid fans at home, to enjoy what our idols have to offer. Most people have sat through popular Spotlight Stages like BTS "Boy In Luv" or TXT "CROWN," but what about the lesser-known stages? Put your Simply K-Pop super skills to the test and see how many of these 6 Spotlight Stages you have seen!
1. VAV - Spotlight
Kind of appropriate for VAV's Spotlight Stage to be called "Spotlight," huh? This groovy and melodious song is a dance-pop track that highlights the sophisticated and suave members well. VAV gives a breath-taking performance too!


2. K-TIGERS ZERO - Now
This twelve-member co-ed group showcases an amazing on-stage performance through their unique choreography and vocal blending. "Now" is all about enjoying the moment, and K-TIGERS ZERO makes us enjoy every second! This is a must-watch for the taekwondo performance!

3. ONEWE - Regulus
ONEWE is actually not a boy group, but a band! Their song "Regulus" is actually inspired by "The Little Prince" and depicts their energy really well as a unit. Depicted as a song that keeps you company in the night, "Regulus" is a gorgeous and emotional stage.


4. DKB - Go up
A song that depicts excitement about one's dreams is "Go up" by DKB! They are super rookies, and their debut didn't garner a huge amount of attention, but the stage is one that's worth watching.

5. OnlyOneOf - bOss
For those of you searching for a sultry, sexy stage, check out OnlyOneOf's Spotlight Stage for "bOss." Clad in some gorgeously sharp suit styling, the members of OnlyOneOf will capture your heart effortlessly! Not to mention, their dance performance skills are seriously a sight to behold.
6. VERIVERY - Light Up

It's time to shine with VERIVERY's "Light Up" stage! VERIVERY offers a positive outlook with a great mindset and attitude for this stage, making it exceptionally fun to watch. K-Pop stars always pull out all the stops for Simply K-Pop stages, and this one is a prime example!