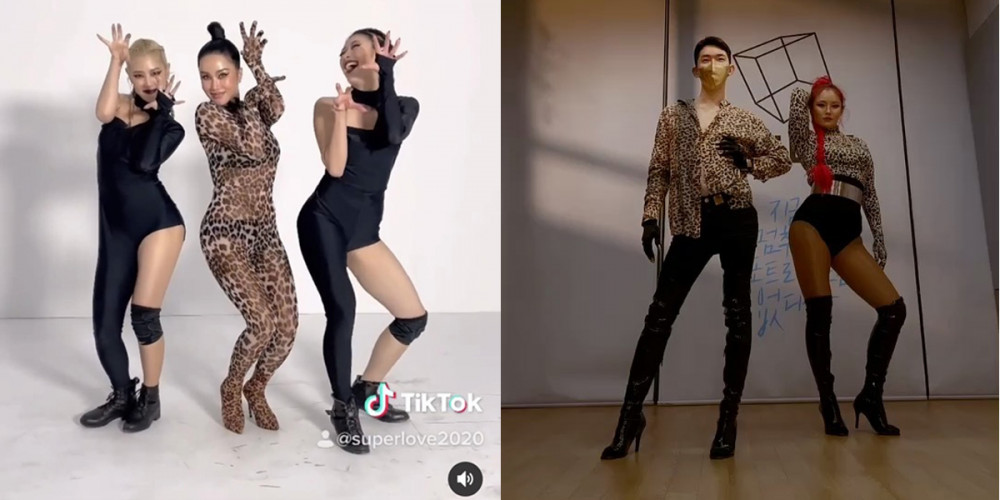 2AM's Jo Kwon showed off his sleek and smooth, dancer's body line by participating in the latest K-Pop TikTok challenge, the #HOPINchallenge!
For this challenge, Jo Kwon donned on a loose leopard print shirt as he took part in Uhm Jung Hwa's #HOPINchallenge along with a female dancer. Of course, the idol brought out his fabulous high heels to match Uhm Jung Hwa's full "HOPIN" look, demonstrating his stunning dance moves and impressing his SNS followers once again.
The original artist, Uhm Jung Hwa, also noticed Jo Kwon's #HOPINchallenge and thanked the idol on Instagram, writing, "I love you so so so so much!!! Thank you!!! So touched!"
Meanwhile, disco-legend Uhm Jung Hwa recently returned with her new single "HOPIN" feat. MAMAMOO's Hwa Sa & DPR Live earlier this month.