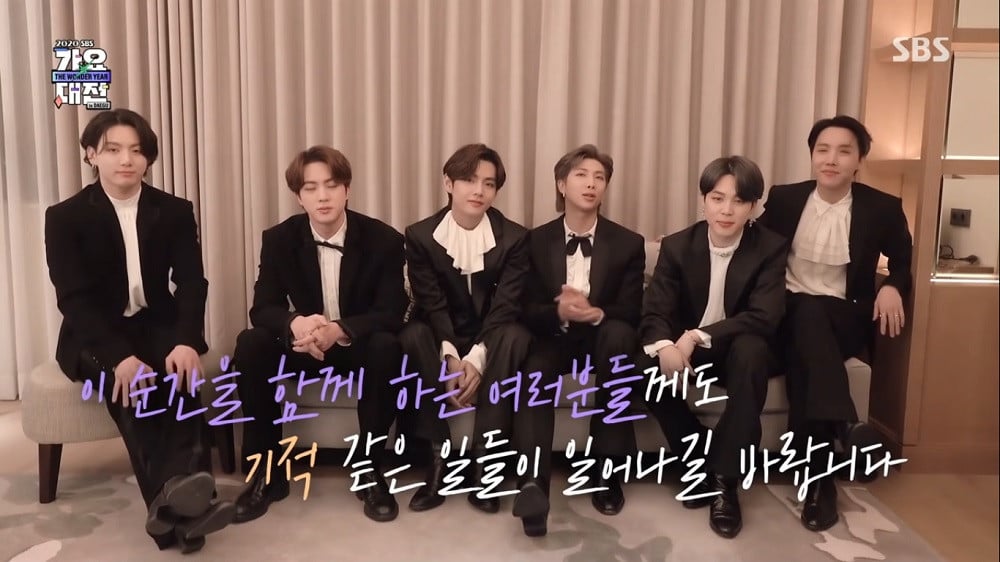 BTS has conveyed a heartfelt message for viewers at the end of '2020 SBS Gayo Daejeon'.
On December 25 KST, the boys of BTS performed for the finale at the annual SBS music festival and left fans feeling warm and fuzzy with a sweet message.
When J-Hope asked Jimin about the most wonderful moment in 2020, the member responded, "It was the most miraculous moment when we wrapped up our concert safely and met our fans."
When RM asked the same question to V, he responded, "I think the fact that ARMYs even exist even when we unfortunately cannot perform in front of them is in itself a miracle."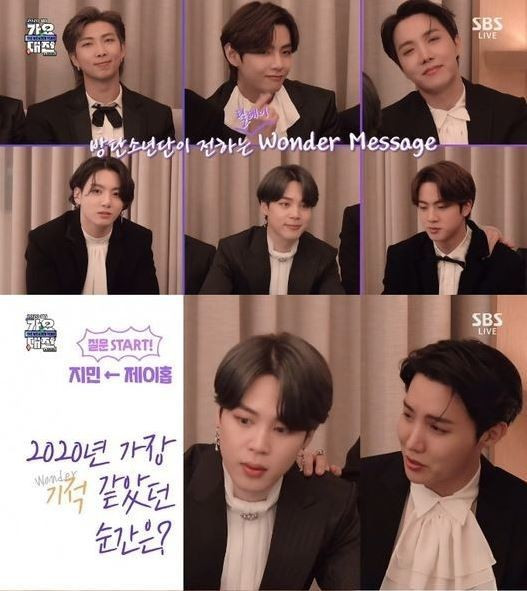 Jin also conveyed, "Our members were all really hard-working this year, so thank you. You have worked so hard since our debut. I am so proud."
J-Hope said, "We suffered and tried our best more than anything. These six friends of mine have worked harder than anybody I know. You've done so well, and I thank you, as we wrap up this year together. Let's hope Suga also gets well soon, so that we can be together."
At last, Jimin told ARMYs all around the world: "It is such an amazing thing to support somebody else when you yourself is in a difficult situation. You've all worked hard, and I hope you all remain healthy and happy."
Check out the full video below!