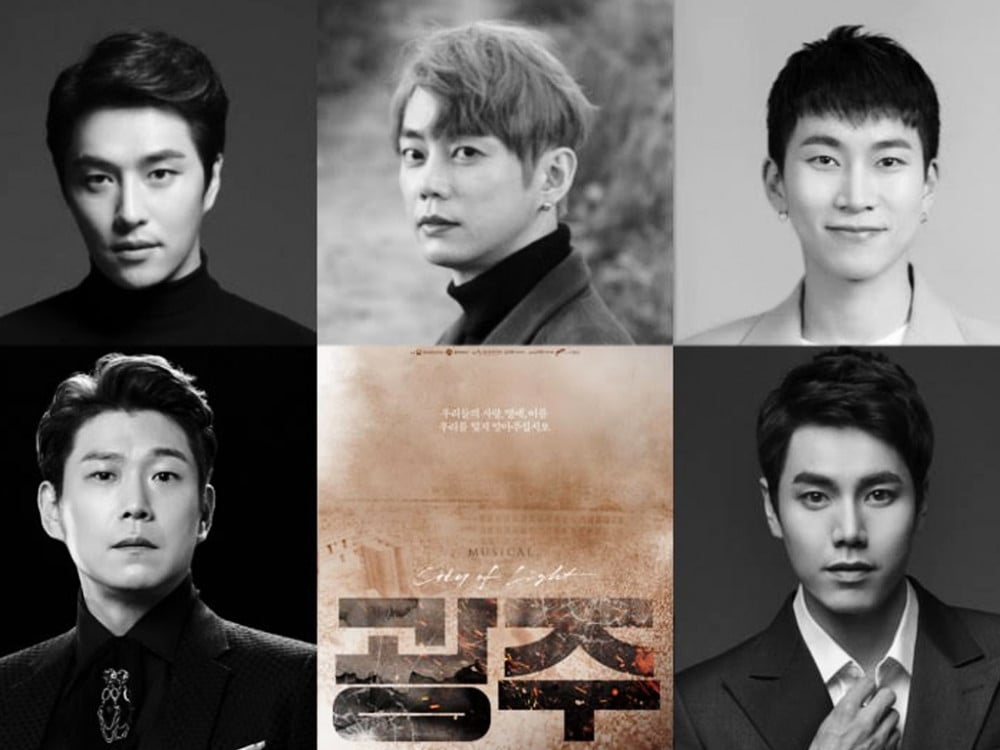 The musical 'GWANGJU' is a creative musical hosted by The Ministry of Culture, Sports and Tourism and Gwangju Metropolitan City, organized by the Gwangju Cultural Foundation and Live Co., Ltd. and produced by Mabangjin, a theater company, and will feature universal values such as democracy, human rights, and peace, which are the spirit of the May 18th Democratic Movement, which occurred in the 1980s when Gwangju citizens opposed the military regime and demanded democratization.
As the musical 'GWANGJU' is a creative musical based on the actual story of citizens who wet Geumnam-ro in a fierce struggle to protect democracy of the Republic of Korea, attention is focused on the cast members who will perform its historic premiere.Min Woohyun, Tei and BTOB's Seo Eunkwang 're cast as Park Hansoo, a member of the special forces convenience unit dispatched to Gwangju for the last misión in the play. Park Hansoo, who leads the narrative of the musical 'Gwangju', infiltrates among citizens with the intention of causing confusion, but meets with Yoon Yigun and Moon Sookyung, the characters in the play, and undergoes ideological changes in the process of witnessing the horrors of innocent citizens being assaulted and taken away.
Seo Eunkwang, who was recognized for his oustanding acting skills in musicals 'Hamlet' and 'The Count of Monte Cristo' based on his solid singing skills as the main vocalist of kpop group 'BTOB', is expected to show a heavy side based on his bold acting through Park Hansoo of the Musical 'Gwangju'.
The Musical 'Gwangju', which was planned as part of the program, is selected as an UNESCO Memory of the World in 2011 and is based on the May 18th Democratic Movement, a proud history of Korea that has been recognized worldwide for its value, so it is expected to be a must-see for Koreans.
Meanwhile, the musical 'Gwangju', which became the talk of the town with the participation of Korea's top creative staff and actors, will be performed at The Grand Theater of Art Center in Daehak-ro, Hongik University from October.
(Source: newsen | NAVER)