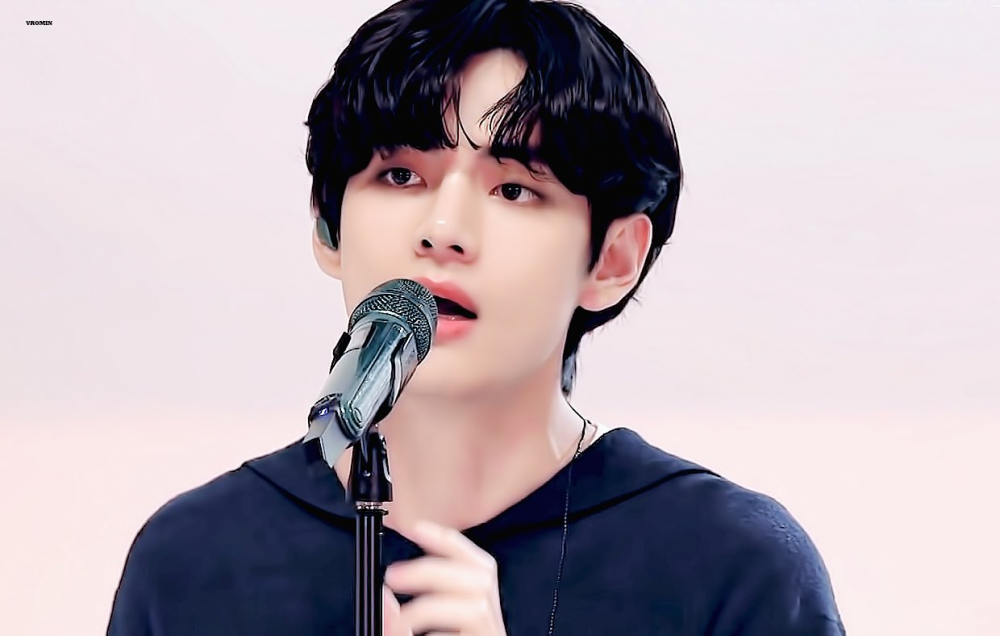 BTS performed Highly anticipated track, "Your Eyes Tell", of a Japanese film which is a remake of its Korean counterpart on a Japanese TV show "CDTV live" and fans and Japanese locals seem to be mesmerized by V's high notes and flawless vocals.
Trends praising the baritone of the group BTS V's flawless high notes accentuating his wide vocal range making him a top trending topic on Yahoo Japan (biggest search engines of Japan) with both his nickname 'TaeTae'(# ) and real name 'Taehyung (# ), which is the highest among the BTS members.

He also occupied #2 spot on Twipple Japan, even surpassing his own group. He was the most talked about member after the song release, proving his immense popularity in Japan once again.
A Japanese local called him "the man on the leftmost green microphone was a transcendent beauty... Beautiful.."

another tweeted,"
"It's amazing that the leftmost person on the BTS has both the husky bass voice and the beautiful treble key. And the face is beautiful like CG"
And many more!
It turned out to be another episode of V going viral!